Unbalanced is powered by Vocal creators. You support
Michael Reynoso
by reading, sharing and tipping stories...
more
Unbalanced is powered by Vocal.
Vocal is a platform that provides storytelling tools and engaged communities for writers, musicians, filmmakers, podcasters, and other creators to get discovered and fund their creativity.
How does Vocal work?
Creators share their stories on Vocal's communities. In return, creators earn money when they are tipped and when their stories are read.
How do I join Vocal?
Vocal welcomes creators of all shapes and sizes. Join for free and start creating.
To learn more about Vocal, visit our resources.
Show less
WWE TLC Review: Asuka Becomes New Smackdown Women's Champion in Historic TLC Match
WWE TLC Highlights: Asuka makes historic win as the new Smackdown Women's Champion, defeating Charlotte Flair and Becky Lynch!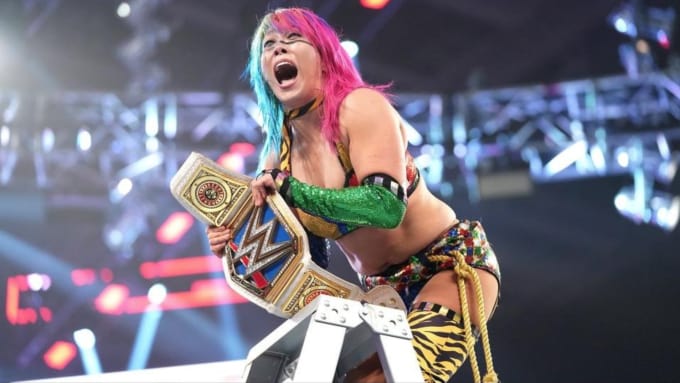 Christmas came early, folks!
We had ourselves an awesome pay-per-view at the SAP Center in San Jose, CA, and Asuka is the new Smackdown Women's Champion!!
For those of you who watched the show, we witnessed the first ever Triple Threat TLC Match for the WWE Smackdown Women's Championship. The "Empress of Tomorrow," "The Queen," and "The Man" took center stage in a historic match at WWE TLC. This match was so brutal, all of these women went through devastating steel chairs, tables, ladders, and even kendo sticks to become the Women's Champion.
What made this triple threat match especially epic was when Becky Lynch jumped on top of Charlotte Flair from a high ladder. In the process, it affected Flair's ribs. During the match, there was also a moment where former best friends, Flair and Lynch, exchanged blows. Personally, that was my favorite moment in this match.
This is awesome!!!
Triple Threat TLC Match: Smackdown Women's Championship Highlights
What was also exciting was when Charlotte declared herself: "I am the Woman." She delivered a front flip on Becky, leaping through the table from the top rope. Each offensive maneuver that these women delivered gave you a reason to watch them with excitement.
But there was more.
Asuka was speared, badly, through the barricade from Charlotte, which got me out of my chair. These women really want to be the best.
I respect that!!
Guess who showed up to intervene in the match and settle a score with both Flair and Lynch?
"Rowdy" Ronda Rousey!!
Rousey came out with a purpose and used the ladder to push down both Flair and Lynch.
Payback is a bitch!!
This allowed Asuka to seek her opportunity and capture her first Women's title.
Asuka takes her first photo shoot as the new Smackdown Women's Champion.
Asuka is your new Smackdown Women's Champion!!
Well deserved!!
When it's all said and done, this match will go down as the greatest match of all time for the entire women's division. You know Charlotte and Becky will not forget this night after what Rousey did to them.
Dean Ambrose becomes the new Intercontinental Champion.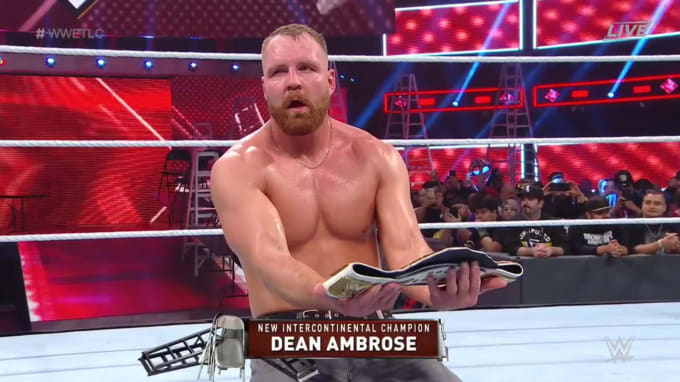 Your new Intercontinental champion is...
"The Lunatic Fringe" Dean Ambrose.
You guys did not believe Dean Ambrose when he said that he would steal the Intercontinental title from his former "Shield" brother, Seth Rollins.
Well, Ambrose delivered on his promise.
To seal the victory, Ambrose delivered "Dirty Deeds" out of nowhere to the "King's Slayer." After an emotional brawl, Rollins's emotions got to the best of him, and Ambrose stole the title from him—former "Shield" brothers in arms turned bitter rivals.
I am shocked that Ambrose won the title, to be honest. Rollins could have done a better job keeping his emotions in check and that was the deciding factor in this entire match.
This rivalry will never end, not until either men resolves their issues. Nevertheless, Rollins's emotions had got the best of him and Ambrose capitalized on it.
Raw Women's Championship Highlights: 'Rowdy' Ronda Rousey vs. Nia Jax
And still...
the Raw Women's Champion...
"Rowdy" Ronda Rousey!!
Once again, Rousey retained her Women's title against "The Irresistible Force" Nia Jax. Compared to their first encounter, this version of Ronda was more prepared and ready to defend her title at any cost. Both women gave it their all, each exchanging counter strikes and heavy blows. It was Rousey who played chess, however, hile Jax played checkers.
To seal the match, Ronda used her "arm bar" submission move to Jax and kissed her hand in dedication to Tamina, who had taunted her during her match.
With this victory, Rousey will enter the new year undefeated as the Raw Women's Champion.
Congrats, Ronda Rousey!!
WWE Championship Highlights: Daniel Bryan vs. AJ Styles
And still...
the WWE champion...
"The New" Daniel Bryan.
By using a methodical pace, multiple knee strikes, and having a ruthless nature, Bryan overwhelmed "The Phenomenal One" to seal the victory. With a desperation win, Bryan did a quick cover to win the match. Both men exchanged heavy blows and eye popping haymakers to each other. "The New" Daniel Bryan retained his WWE title with an injured leg. While AJ Styles lost the war, this match only marks Bryan's second victory over Styles.
"The New" Daniel Bryan era has just begun.
Better luck next time, Phenomenal One.
TLC Match Highlights: "General Manager-Elect" Baron Corbin vs. Braun Strowman
It was only a matter of time until the "Monster Among Men" would make his return.
So said. So done.
After "General Manager-Elect" Baron Corbin starts the count out countdown with Referee, Heath Slater, Braun Strowman's music left us in a complete frenzy. Although Strowman can't compete, he mentioned to Corbin that the match is a TLC match. This means: "No Disqualifications," "No Count Outs," and anything goes.
What caught Corbin by surprise is he saw Apollo Crews, Bobby Roode, Chad Gable, and Finn Balor with steel chairs in hand.
These gentlemen are ready to exact their revenge on Corbin for what he did to them these past few months. To land the first blow, Slater delivered a powerful punch on Corbin's mouth. The rest of the WWE Superstars followed suit, hitting Corbin multiple times with the steel chairs.
Corbin deserved this treatment for abusing his power as the Raw General Manager-Elect.
Do you think Corbin is off the hook just yet?
Think again.
After Corbin fled for safety, guess who returned?
The Return of Kurt Angle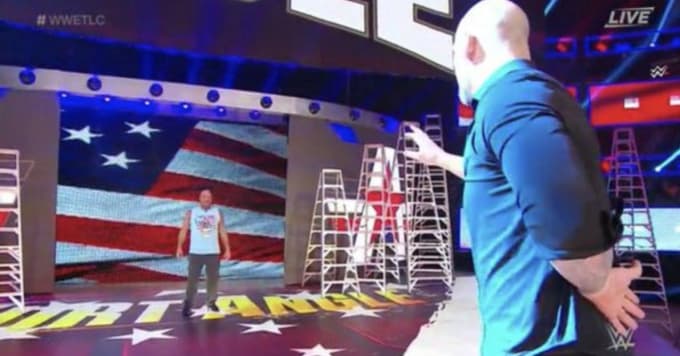 The former Raw General Manager, Kurt Angle!!

Corbin was the one who agreed to send Angle on a vacation so he could take control of Raw. With Angle's surprise return, Corbin was in disbelief. To insert himself in the chair fest, Angle picked up a steel chair of his own and enjoyed hitting Corbin with it.
Angle used all of his rage and emotions into that chair, which was very entertaining to watch. In the end, Apollo Crews, Chad Gable, Bobby Roode, Kurt Angle, and Finn Balor delivered their own finishing moves on Corbin. This allowed Strowman to put his foot on top of Corbin for the three count.
Braun Strowman won the match and got what he wanted. A match with "The Beast" Brock Lesnar for the Universal Championship at Royal Rumble. Corbin lost the match, no longer in charge of Monday Night Raw.
"The Chairman" Vince McMahon returns on Raw to shake things up again.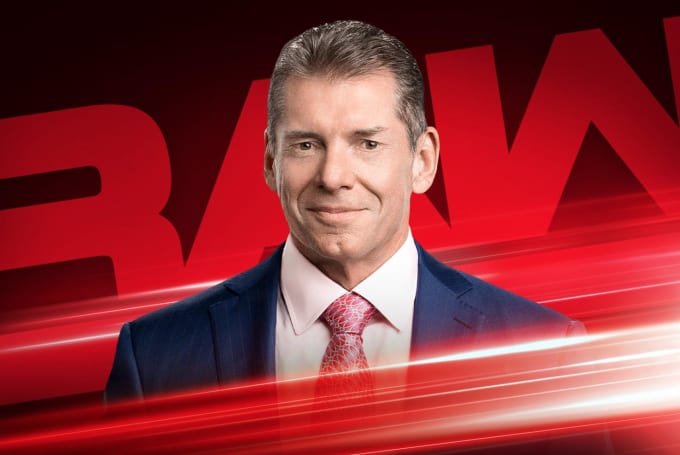 To shake things up on Raw, "The Boss" Vince McMahon will make his appearance to address Baron Corbin's abuse of power.
Will Mr. McMahon select a new Raw General Manager?
Will Kurt Angle be reinstated as the Raw General Manager?
What a great night for TLC!!
In all, there were 12 matches in this pay-per-view. Even though there were other matches, a few that stood out to me are the ones I covered in this post. I know all of us will remember the Triple Threat TLC Match for years to come.
Charlotte Flair, Asuka, and Becky Lynch made history.
Win or lose.
There you have it, folks.
This is my review of WWE TLC.
I hope you guys enjoyed reading this post!
Thank you all for reading!
Social Media:
Twitter: @RealMikesReview
Facebook Page: I Am Anime
LinkedIn Profile: Michael Reynoso
Until next time, my friends! ^_^