Unbalanced is powered by Vocal creators. You support
SKYLERIZED
by reading, sharing and tipping stories...
more
Unbalanced is powered by Vocal.
Vocal is a platform that provides storytelling tools and engaged communities for writers, musicians, filmmakers, podcasters, and other creators to get discovered and fund their creativity.
How does Vocal work?
Creators share their stories on Vocal's communities. In return, creators earn money when they are tipped and when their stories are read.
How do I join Vocal?
Vocal welcomes creators of all shapes and sizes. Join for free and start creating.
To learn more about Vocal, visit our resources.
Show less
Why Are You Ranking: Worst Ringless Sportsmen Listed from Ugly Golf Swing to Horrible Commentator
Although these men have gained great fortune and fame, they all lack the same thing: a championship ring.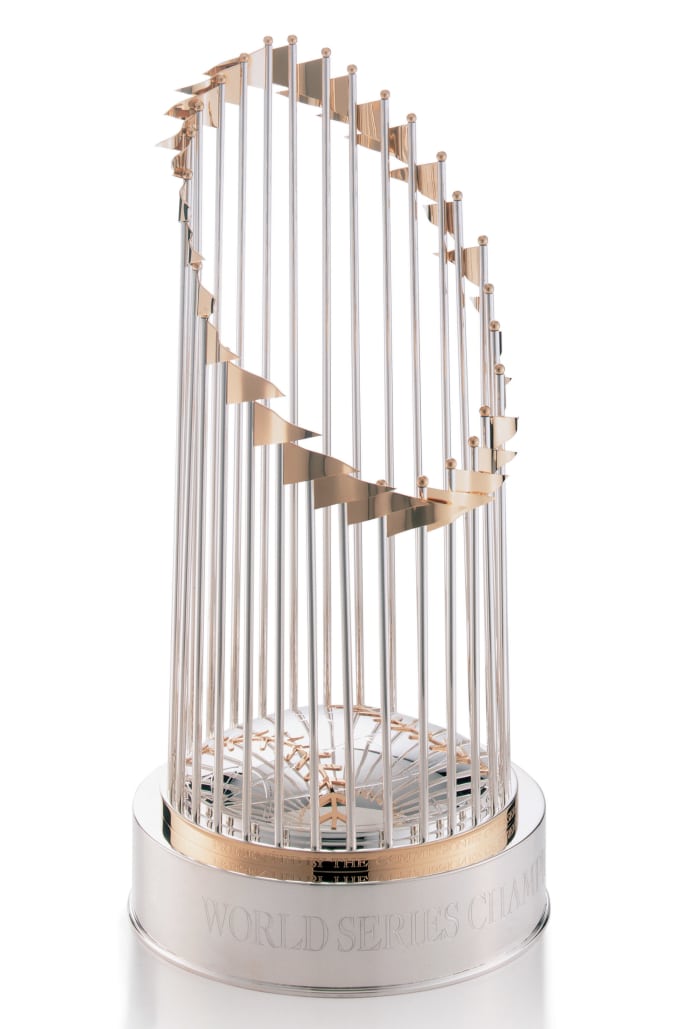 With the roar of the crowd echoing through the air, the smell of popcorn and beer and peanuts also give the typical sports supporter a sense of witnessing the sublime. Over time, the athletes that take to the field inspire hope, hero-worship, and admiration. But after all of the lights of the ballpark or stadium have faded, all that is left is the shell of the player and if he has not achieved the ultimate goal in his field (a championship), it's hard to take him seriously. Though such players may have racked up considerable statistics, awards, and other accolades, if they have failed to attain at least one championship during their career, the lingering question remains: how could they run a franchise or commentate on another player who has achieved a ring (or rings) as part of his efforts? As interest in sports like baseball and football dwindle and basketball seems like a predictable affair, the sportsmen who comprise this list did not skate on ice and didn't participate in professional individual sports. Instead, their teams looked to them to get the job done and bring their respective city home a championship. Alas, all of them have fallen short of the glory of the coveted Larry O'Brien Championship Trophy, the Commissioner's Trophy, or the Vince Lombardi Trophy, respectively. Though they put in years of practice and indeed displayed incredible skill and dedication, those trophies stood just out of reach. So, get your Shut Up and Jam video games and remember to always have laces out for, "Why Are You Ranking: Worst Ringless Sportsmen Listed from Ugly Golf Swing to Horrible Commentator."
Sir Charles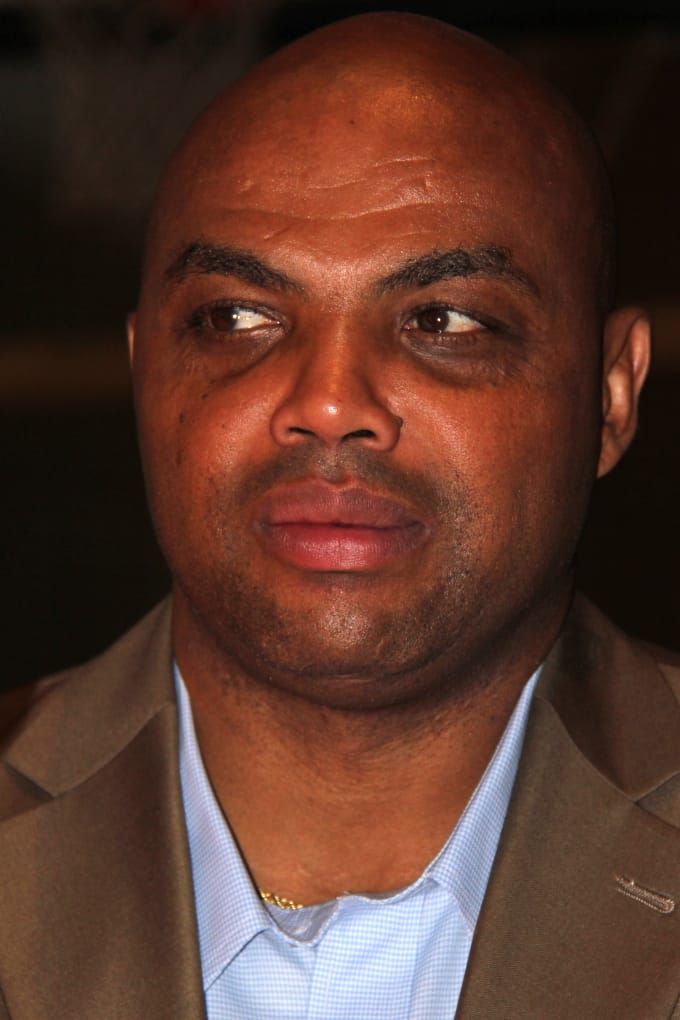 3. Charles "Chuck" Wade Barkley
This "Mound Round of Rebound" had appeared on multiple teams. From the Philadelphia 76ers to the Houston Rockets, Barkley had accomplished great feats within the National Basketball Association (NBA). Both the 76ers and the Phoenix Suns retired his number 34 jersey. Inducted into the Naismith Memorial Basketball Hall of Fame in 2006, Barkley averaged a double in rebounds and posted significant stats when it came to the game of basketball. The league even voted him Most Valuable Player (MVP) in 1993. Now, he is an analyst for Turner Sports and CBS among other television hosting responsibilities. The sad thing is that because of actual champions like Michael Jordan, Barkley remained ringless. But what makes Mr. Barkley so foul is the fact that he feels the need to critique active players (as of this writing) who hold rings like Lebron James. Now, that's just terrible.
Rank: Ugly Golf Swing
The Hit Man
2. Donald "Don" Arthur Mattingly
His jersey is retired by the boys in blue and pinstripes, The New York Yankees, the most winningest franchise in not only the game of Major League Baseball (MLB) but the three other major team sports in America. As a player for thirteen seasons with the Bronx Bombers, he performed well enough to be named American League (AL) MVP. Throughout his entire professional career, he still failed to hold up that glorious prize. Now, as current manager of the Marlins, Mattingly seeks to clutch the Commissioner's Trophy from off the field. For all the trust and belief that people heaped upon "Donnie Baseball" he lost out on putting another number of championship wins on the board for the New York Yankees.
Rank: Aggravated
Dan the Man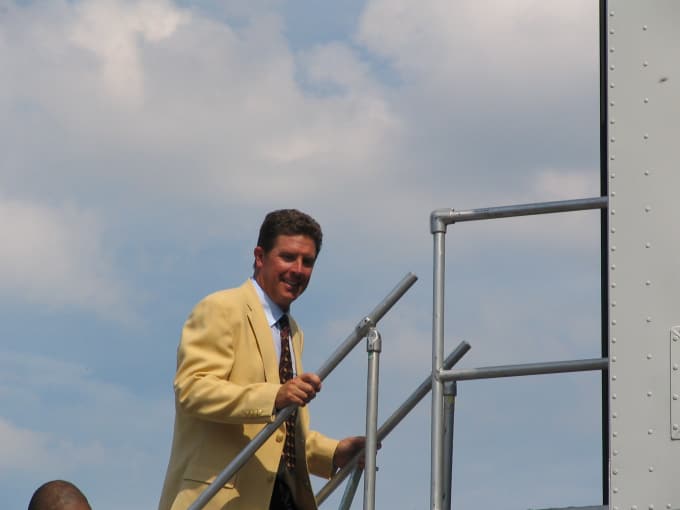 1. Daniel "Dan" Constantine Marino Jr.
Sixteen seasons with the Miami Dolphins yielded no chips for Mr. Marino. Though often hailed as one of the most talented quarterbacks in league history, the National Football League (NFL) never conferred upon him the ultimate in what the game has to offer. Also recognized by the NFL for achieving the status of MVP in 1984 and retiring his number 13 jersey, Marino showed promise for all the years that he laced up his cleats. However, the football gods did not shine bright enough on the young quarterback. With statistics through the roof, none of them could account for one Super Bowl championship. Marino even saw induction into the Pro Football Hall of Fame for his efforts in 2005. Now, to much amazement, he's analyzing quarterbacks like Tom Brady, who has won multiple titles. The irony of a ringless commentator dissecting the routes and completion percentages of actual champions is a stain upon the game that is day-by-day losing its luster and appeal.
Rank: Horrible Commentator