Unbalanced is powered by Vocal creators. You support
Wesley Franklin
by reading, sharing and tipping stories...
more
Unbalanced is powered by Vocal.
Vocal is a platform that provides storytelling tools and engaged communities for writers, musicians, filmmakers, podcasters, and other creators to get discovered and fund their creativity.
How does Vocal work?
Creators share their stories on Vocal's communities. In return, creators earn money when they are tipped and when their stories are read.
How do I join Vocal?
Vocal welcomes creators of all shapes and sizes. Join for free and start creating.
To learn more about Vocal, visit our resources.
Show less
Twins Preview
A Short Preview of the Minnesota Twins' Upcoming Season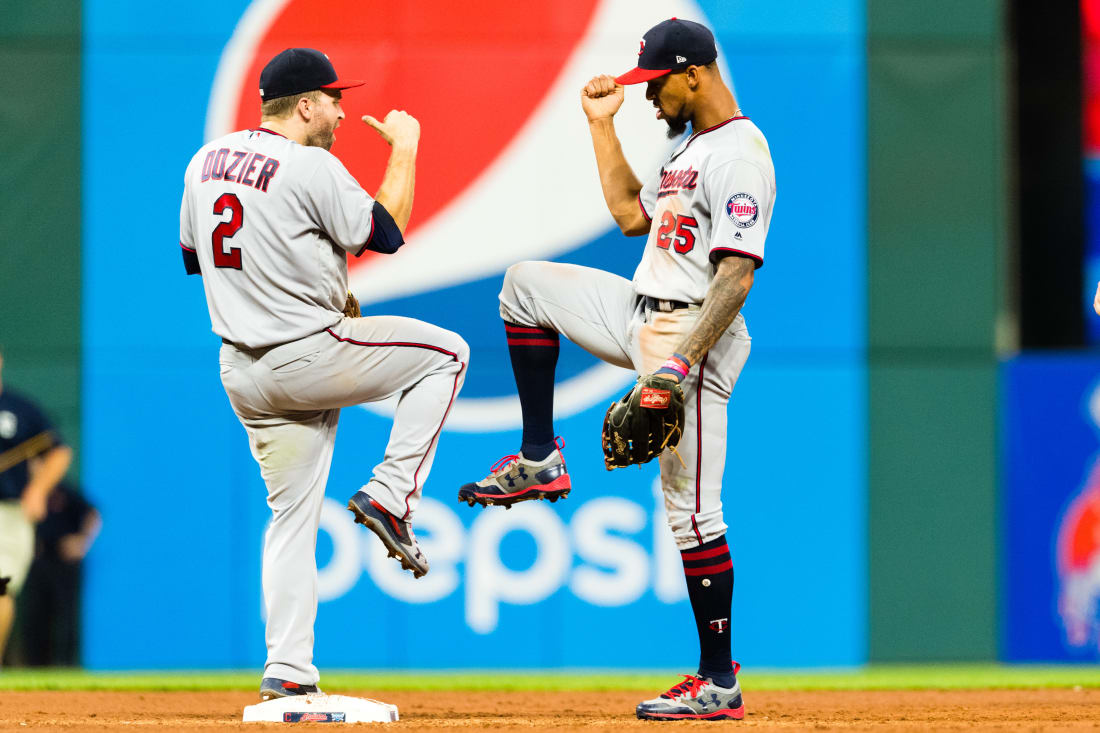 Last year, the Minnesota Twins shocked Major League Baseball with a historical turnaround and a run to the American League Wildcard Game. The Twins went from being the worst team in baseball with over 100 losses to an 85 win season and a playoff berth. However, the Twins were knocked out of the playoffs in the first round by the New York Yankees, another surprising team. With Opening Day less than a month away, it is a good time to look at this year's Minnesota Twins.
The Cleveland Indians are likely still the team to beat in the AL Central, posting another really strong season last year, helped by a ridiculous winning streak. The Indians have lost ground, however. First baseman Carlos Santana signed a huge deal with the Phillies, and reliever Bryan Shaw also left, signing with the Colorado Rockies. They did sign Yonder Alonso to replace Santana and Matt Belisle, who was with the Twins as a reliever/closer last year. Neither of those signings measure up with the players they lost, though. Alonso and Belisle are good, serviceable players, but just not of the same caliber of Santana and Shaw. 
This could allow the Twins to gain ground on the Indians. The Twins were quite active this off-season, making some big acquisitions. They signed relievers to bolster the shaky bullpen, adding Fernando Rodney, Addison Reed, and Zach Duke. Rodney was a solid closer for Arizona last year, and projects to be the new closer for the Twins. Reed will likely become a set-up man and another solid, reliable bullpen arm. He also provides another good option in save situations. Duke had a bit of a down year recovering from injury, but was spectacular before the injury occurred and should be back to normal, having an entire off-season to recover and regain his previous form.
To fix the starting pitching, the Twins traded for Tampa Bay Rays starting pitcher Jake Odorizzi, and did not need to give up much in return, only a shortstop prospect, where the Twins have plenty of depth, including Nick Gordon and 2017 1st Round Pick Royce Lewis. Odorizzi was solid for the Rays, and would likely have done better with more run support, going 10-8 with a 4.14 ERA. He will also help lessen the blow of Ervin Santana's absence due to finger surgery. The Twins also added former Yankee Michael Pineda, who will likely not be available to pitch until late in the year because of injury, and is likely more of a signing for 2019. Along with Pineda, the Twins signed the former Detroit Tiger Anibal Sanchez, more to see if he could regain his former self, rather than guarantee a starting spot to a pitcher, who, frankly, has been pretty bad the past few years. He is more of a reclamation project than anything else, but does provide some starting depth, an issue for the Twins last year.
The final major signing occurred after the beginning of Spring Training, when the Twins signed Logan Morrison, a first basemen, formerly of the Tampa Bay Rays. While the Twins are set up well at first base with Joe Mauer, Morrison provides another power bat to an already dangerous lineup and will likely spend quite a bit of time at designated hitter, and the rest spelling Mauer at first or possibly Sano at third.
Here is what I project the Twins starting pitching will look like:
SP: 
Jose Berrios

Jake Odorizzi

Kyle Gibson

Adalberto Mejia

Phil Hughes

This is only until Santana returns from injury. I would anticipate that once that happens the Twins would evaluate the pitching staff and convert Hughes to a reliever/emergency starter out of the bullpen.
The Twins bullpen:
RP: 
Trevor Hildenberger

Alan Busenitz

Zach Duke

Addison Reed

Taylor Rogers

Closer:
Starting Lineup:
C: Jason Castro

1B: Joe Mauer

2B: Brian Dozier

SS: Jorge Polanco

3B: Miguel Sano

LF: Eddie Rosario

CF: Byron Buxton

RF: Max Kepler

DH: Logan Morrison

Bench Players:
Eduardo Escobar

Ehire Adrianza

Mitch Garver

Zack Granite

Robbie Grossman

Now for sure, this can change. Erick Aybar, for instance, might make the team, possibly as a bench player, though I feel that would be a long shot. The Twins offense was extremely good last year, and I expect that would carry over to this year. Mauer seemed to regain his pre-injury 2013 form, and Brian Dozier is always good. Sano will provide power, along with Morrison. Polanco, Rosario, and Buxton all broke out at different points of the year last year, and should all continue their rise. Kepler had an up and down offensive year, but should be able to continue to put it together and provide a solid offensive year. Off the bench, Escobar provides versatility and power, while Adrianza provides speed along with versatility. Granite is a speedy outfielder, and Grossman is a high on-base guy. Garver will spell Castro at catcher. The bullpen, with its new additions, should be much more reliable. Taylor Rogers was a good lefty, while Hildenberger was impressive, as was Busenitz in his rookie year. The veteran additions will shore up these three young guys. As for starters, Berrios should continue to improve, and could even overtake Ervin Santana as the Twin's ace. Odorizzi, at the least, is a solid veteran pitcher, who, at the best, is an excellent pitcher. Gibson will be good if he can build off of his second half from last year. Mejia is a grinder, and can usually provide you with five to six solid innings. Hughes is a veteran who has performed decent in Spring Training and will likely be given the opportunity to start again in his return from injury, partially because of the amount of money the Twins owe him yet.
The Twins seemed to improve over the offseason, and should again be in competition for a playoff spot. I predict they will again finish 2nd in the AL Central, and will take the 1st wildcard spot, hosting a playoff game. The Twins' offense should improve off an already really good showing last year, and the pitching has solidified enough to get the Twins to 90 wins. I believe the Twins will go 91-71, improving off of last year and making another playoff push. Once in the playoffs, depending how match-ups shake out, I could see the Twins making a run, though not to the World Series. If the match-ups were favorable, maybe they could go to the ALCS, though I would prefer if the Twins could get hot late and shock the baseball world with a World Series victory. I doubt that, but I am hopeful for another successful season of Minnesota Twins baseball.