Unbalanced is powered by Vocal creators. You support
Winners Only
by reading, sharing and tipping stories...
more
Unbalanced is powered by Vocal.
Vocal is a platform that provides storytelling tools and engaged communities for writers, musicians, filmmakers, podcasters, and other creators to get discovered and fund their creativity.
How does Vocal work?
Creators share their stories on Vocal's communities. In return, creators earn money when they are tipped and when their stories are read.
How do I join Vocal?
Vocal welcomes creators of all shapes and sizes. Join for free and start creating.
To learn more about Vocal, visit our resources.
Show less
Top Ten Rankings: 100-Meter Dash Times in NCAA Division I
NCAT's Kayla White Has Fastest Time in the Nation
1. Kayla White: North Carolina A&T—Senior (11.04)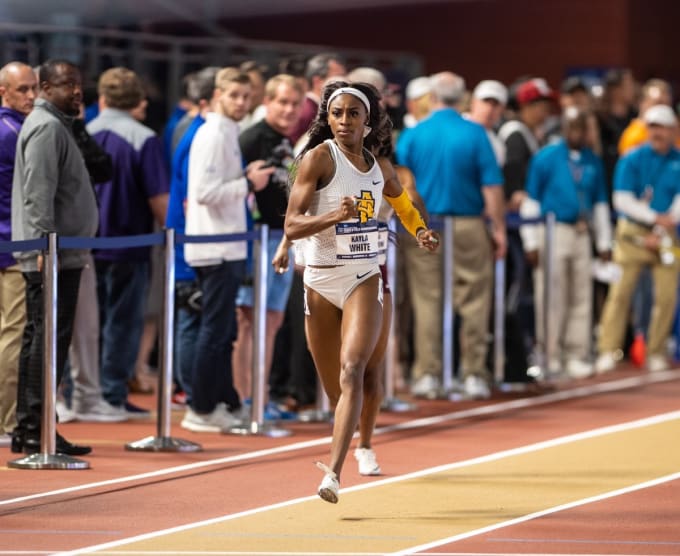 White enters this weekend with the best fastest time in the 100-meter dash on the Division I level. She ranks 78th in the world, according to the IAAF rankings system, and 18th nationally. Her time of 11.04, was recorded on March 29, during the Florida Relays.
In 2018, she claimed the 100-meter dash crown at the MEAC Championships with a time of 11.24. White finished third in 2017 at 11.41.
2. Ka'Tia Seymour: Florida State—Sophomore (11.08)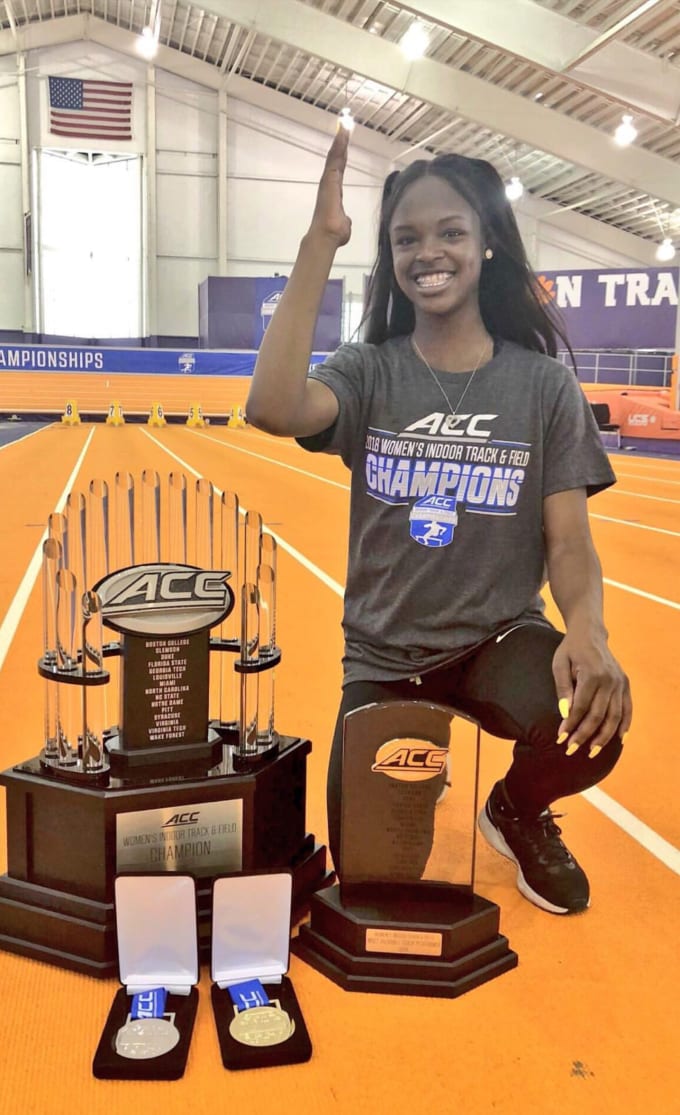 Seymour's time of 11.08 was second to White's 11.04, at the Florida Relays. She is currently ranked 54th worldwide, and 10th in the US. On March 22, she earned a win at the Florida State Relays, finishing at 11.25.
She is the defending ACC champion, winning with a time of 11.22 last season. During indoor season, Seymour placed third in the national finals of the 60-meter dash at 7.19.
3. Sha'Carri Richardson: LSU—Freshman (11.17)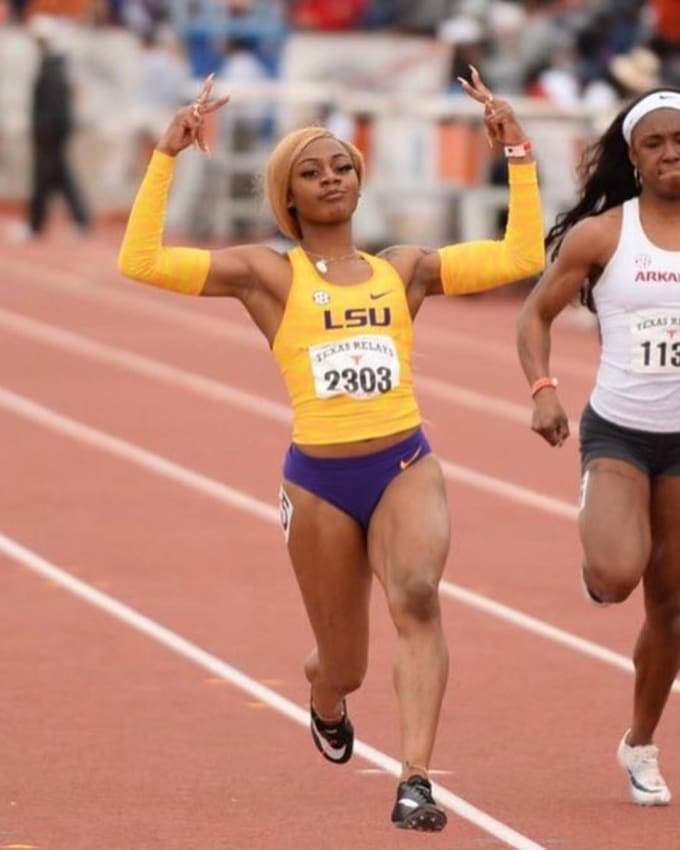 After a thrilling win at the Texas Relays, March 29, where she won with a non legal time of 10.91, Richardson is making a case for being the best freshman sprinter in the nation. Her preliminary time of 11.17 puts her third on our list for the best time in NCAA Division I, 100-meter dash competition.
Richardson ranks 53rd worldwide and 11th in the nation among all 100-meter dash runners in the IAAF rankings.
4. Natalliah Whyte: Florida Atlantic—Junior (11.17)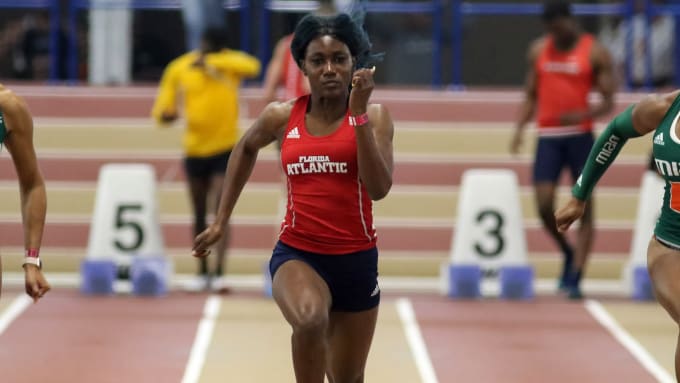 Whyte's win at the Miami Hurricane Invitational, March 16, blew away all competitors. She clocked in at 11.17, where the next two competitors came in at 11.37 and 11.53.
In 2018, Whyte placed fourth in the SEC Championship (11.04), before placing second in the NCAA Championship (11.24). This Jamaican ranks 54th in the world, and seventh in her home country.
5. Kiara Parker: Arkansas—Senior (11.21)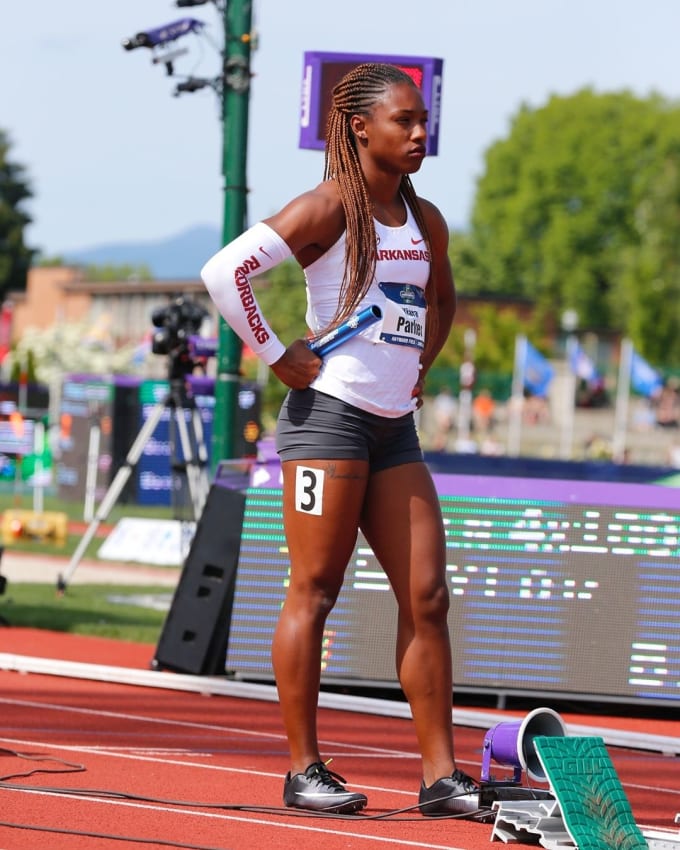 Parker placed fifth, overall, during the Texas Relays finals race, at 11.30. She recorded her time of 11.21 during a preliminary win at the meet.
In 2018, Parker had top eight finishes in the SEC Championship, and USA Championship finals. Parker ranks 61st in the world, and 12th nationally.
5. Twanisha Terry: USC—Sophomore (11.21)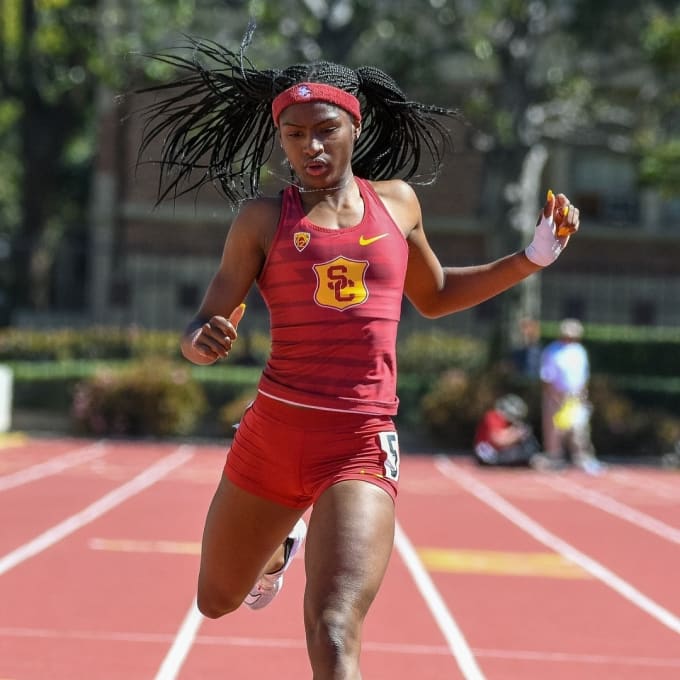 At 20 years old, Terry is the youngest competitor who ranks in the top 10 of the IAAF US rankings. She scored her time of 11.21 at the Power Five Trailblazer Challenge, on March 23. During indoor season, Terry won the national title in the 60-meter dash, at 7.14.

In her freshman year, she won the Pac-12 title in the 100-meter dash (10.96), and placed third at the NCAA Championship at 11.39. Last summer, Terry was second at the IAAF World U20 Championships (11.19). She ranks 35th in the world and seventh in the US.
7. Kianna Gray: Kentucky—Senior (11.25)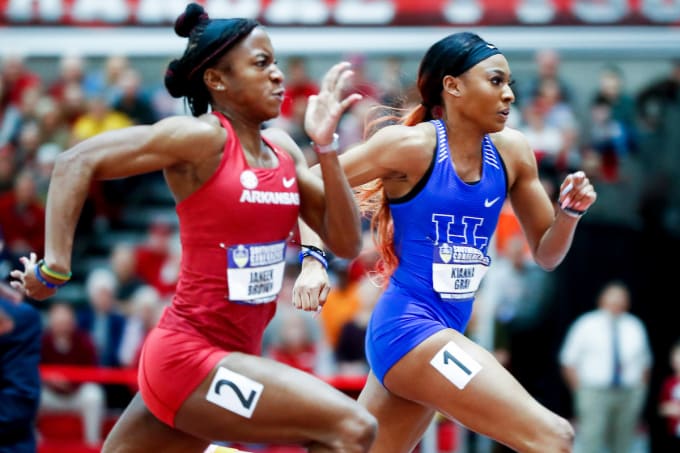 Gray cranked out a third place finish at the Florida Relays, with a time of 11.25. She did that after a strong indoor finish that saw her place second in the 60-meter dash at the SEC Indoor Championship (7.27). She also placed sixth at the NCAA Championship, with a time of 7.25.
As a freshman in 2016, Gray placed seventh at the NCAA Championships in the 100-meter dash (11.24). Currently she is 85th in the world, and 20th among US runners.
8. Tamara Clark: Alabama —Sophomore (11.30)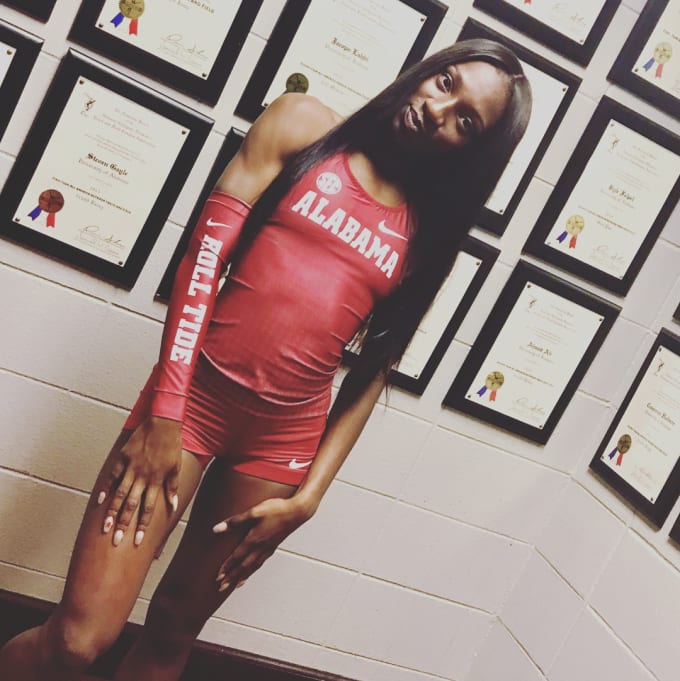 Clark's time of 11.30 landed her a sixth place finish at the Florida Relays, where she competed among a number of competitors on this list.

Last season Clark placed third in the 100-meter dash, at the SEC Championship meet (11.02). She competed at the USA U20 Championships, where she placed fourth (11.37). Clark ranks 84th in the world, and 19th in the nation.
8. Brenessa Thompson: Texas A&M—Senior (11.30)
Thompson zoomed past her competition, at the Baldy Castillo Invitational hosted by Arizona State. She won the race with a time of 11.30, as no other competitor finished lower than 11.47.
In 2018, she earned a win at the Rafer Johnson & Jackie Joyner-Kersee Invitational (11.37). In 2016 she competed in the Olympics for her native country Guyana. Thompson currently ranks 180th in the world, and first in her home country.
10. Abby Steiner: Kentucky—Freshman (11.32)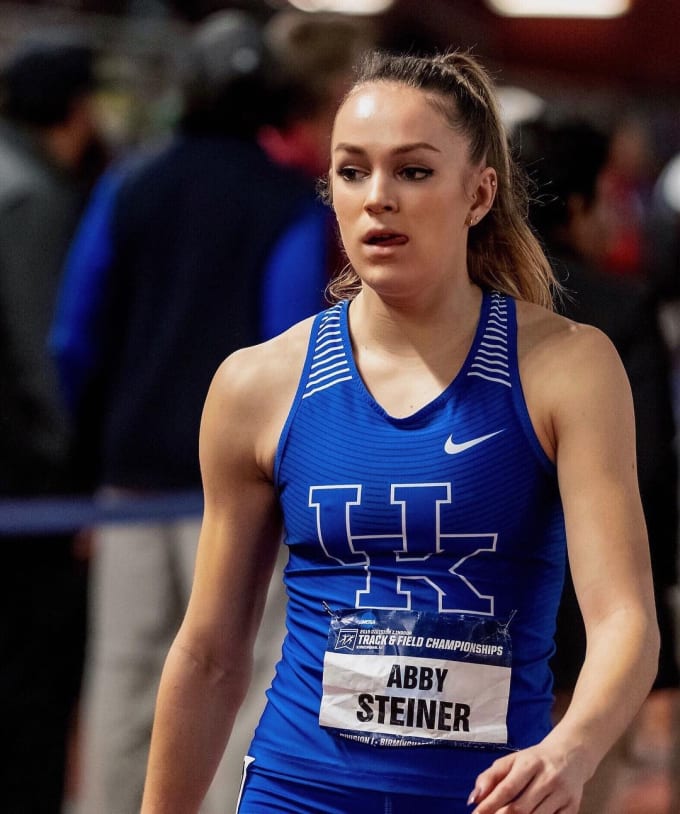 Rounding out the top ten is Abby Steiner whose time of 11.32 was good enough to take first at the Vanderbilt Black & Gold Invitational, March 23. She opened her first collegiate indoor season with a 60-meter dash win (7.38) at the Jim Green Invitational, hosted by her school.
Steiner currently ranks 116th worldwide and 29th in the US among 100-meter dash sprinters.