Unbalanced is powered by Vocal creators. You support
Rob Gordon
by reading, sharing and tipping stories...
more
Unbalanced is powered by Vocal.
Vocal is a platform that provides storytelling tools and engaged communities for writers, musicians, filmmakers, podcasters, and other creators to get discovered and fund their creativity.
How does Vocal work?
Creators share their stories on Vocal's communities. In return, creators earn money when they are tipped and when their stories are read.
How do I join Vocal?
Vocal welcomes creators of all shapes and sizes. Join for free and start creating.
To learn more about Vocal, visit our resources.
Show less
Top Switch-Hitters of All Time
These players were in a league of their own. Here are the top switch-hitters of all time.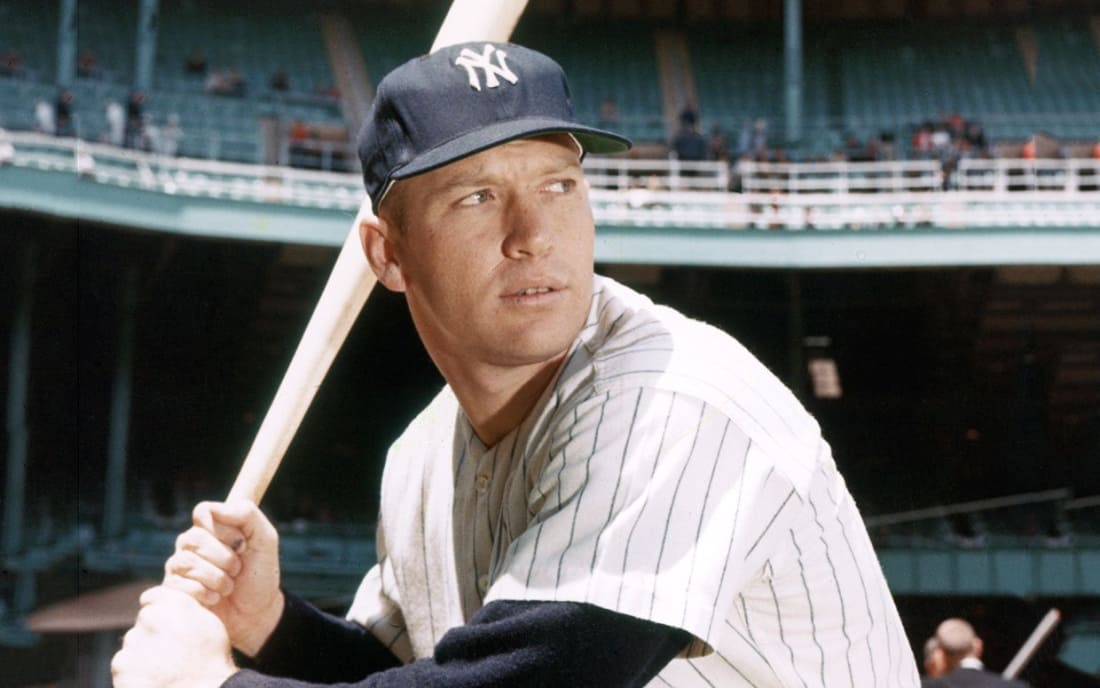 Hitting a baseball from one side of the plate is hard enough, but batters who can mash from both sides of the plate belong in a special kind of group. To be able to switch-hit is so incredibly valuable that many players on this list are in the Hall of Fame. 
But being a successful hitter is not all about hitting home runs. It's about putting the ball in play and getting on base. Some of the best switch hitters are ones that could do just that. With the ability to consistently hit, no matter where the ball or from what side, is what makes a hitter great. Here are the top switch-hitters of all time. 
Mickey Mantle
Between Mickey Mantle's career 536 home runs and three MVP awards, Mantle is the ultimate switch-hitter. Mantle has been and will always be a Yankees icon, spending the entirety of his 18 year career with New York and winning seven World Series championships. Players like Chipper Jones would model their swings after Mantle, who became an idol to many. 
Pete Rose
The all time leader in hits, Pete Rose had over 3,000 hits from the left side of the plate and over 1,000 from the right side. In addition to his three batting titles, Rose won the MVP award in 1973 and was a 17-time All Star. It's a shame that Rose is banned from baseball considering his unbeatable accomplishments, but maybe voters will warm up to the idea of inducting Rose, one of the top switch-hitters of all time into the Hall of Fame. 
Chipper Jones
Chipper Jones grew up emulating his idol, Mickey Mantle, and would later become one of the greatest switch-hitters of all time. Spending his entire career in Atlanta, Jones was dominant from both sides of the plate, hitting .304 from the left side and .304 from the right. In Jones' MVP season in 1999, he hit 45 home runs with a .319 average and even had 25 stolen bases. At the ripe age of 36, Jones continued to hit, winning the batting title in 2008. 
Roberto Alomar
Even more impressive than Roberto Alomar's ten Gold Gloves and 12 All Star appearances was his ability to rake from both sides of the dish. Alomar finished his career with a .300 batting average and stole nearly 500 bases. Though Alomar played for seven different teams, he was one of the majors' top switch-hitters and later inducted into the Hall of Fame in 2011. 
Tim Raines
The long-time Montreal Expo was one of the fastest players in history, swiping 808 bases over his 23 year career. Tim Raines—maybe the closest we come on this list to a baseball player with a porn star name?—was consistently a solid hitter, hitting for average and power from both sides, only hitting below .250 three times. Rains was finally inducted into the Hall of Fame in 2017, on his tenth and final year of being eligible. 
Ozzie Smith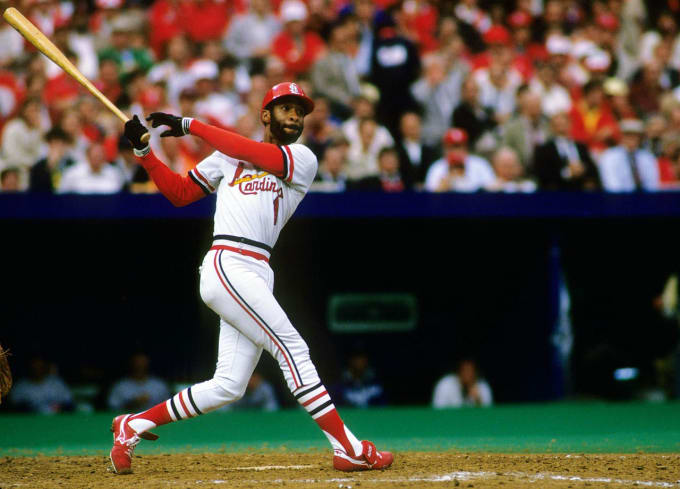 Ozzie Smith was always a wizard in the field, winning 13 Gold Gloves and making 15 All Star appearances, but it is his switch-hitting prowess that sometimes gets overlooked. Although Smith never had much power, he was still one of the league's top switch-hitters. He always put the ball into play and drove the ball the opposite way, making defenses turn their heads in awe. 
Lance Berkman
The long time Houston Astro—living proof that the Houston Astros are the real deal—hit better from the left side, with a .307 average, but still hit a respectable .261 from his right. Lance Berkman has always been a presence in the lineup, hitting nearly 30 home runs every season until 2010 when injuries began to slow down his playing ability. Berkman looks to be a Hall of Fame candidate when he becomes eligible in 2019. 
Bernie Williams
Bernie Williams may not be a Hall of Famer but he has always been a solid hitter for the Yankees, finishing his career nearly with a .300 batting average. Williams was always a force in the middle of the Yankees lineup for years, winning the batting title in the Yankees' World Series season in 1998, becoming one of the top switch-hitters in baseball. 
Carlos Beltran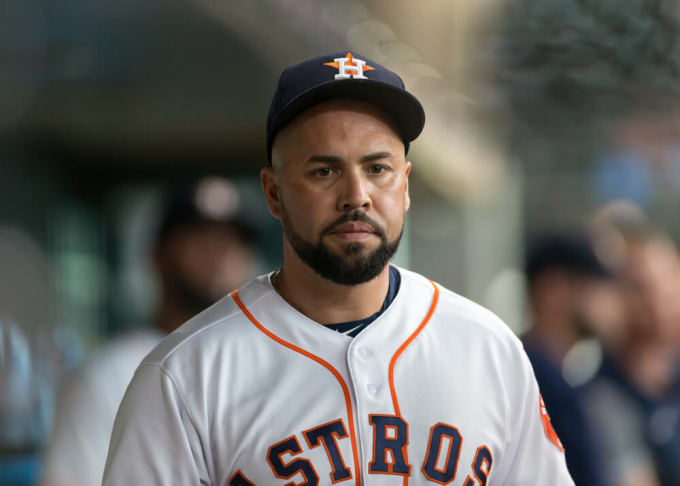 When Carlos Beltran was healthy, he was one of the most feared hitters in baseball with his five tool capabilities. Beltran nearly had 3,000 hits over the course of his career from both sides of the plate. Beltran wrapped up his career last season, finishing with a 70 career WAR, good enough to be in the top 150 all time, as candidate who may get into the Hall of Fame this year. It took him nearly 20 years with seven different teams to win a World Series championship with the Houston Astros last year. 
Eddie Murray
With a career .300 batting average with 500 home runs, Eddie Murray was one of baseball's top switch-hitters for the Baltimore Orioles. Murray consistently hit over .300, finishing in the top five voting for MVP from 1980-1985. Murray was inducted into the Hall of Fame in 2003, ranking fourth in Orioles history with the most hits and games played.