Unbalanced is powered by Vocal.
Vocal is a platform that provides storytelling tools and engaged communities for writers, musicians, filmmakers, podcasters, and other creators to get discovered and fund their creativity.
How does Vocal work?
Creators share their stories on Vocal's communities. In return, creators earn money when they are tipped and when their stories are read.
How do I join Vocal?
Vocal welcomes creators of all shapes and sizes. Join for free and start creating.
To learn more about Vocal, visit our resources.
Show less
Top 10 Best Athletes of 2018
The best athletes of 2018 broke records and set standards for sports across the board.
Here they are: the best of the best. Welcome to WatchMojo, and today we'll be counting down our picks for the "Top 10 Athletes of 2018."
For this list, we'll be focusing on athletes that turned in epic performances and/or achieved tremendous success in their field in 2018. 
Subscribe to WatchMojo—Ranking Pop Culture Since 2006
#10: Patrick Mahomes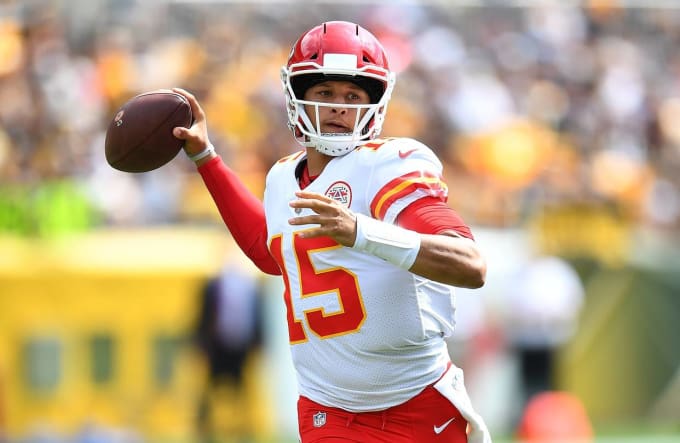 What can we say about this football phenom that hasn't already been said? The QB out of Texas Tech torched the NFL in 2018, seemingly setting a new record every week. Still only 23 years of age, Mahomes holds the Kanas City Chiefs franchise record for most touchdown passes in a season, and is tied for the team's record for most touchdown passes thrown during a game with six. He also tied the NFL record for the most 300–plus passing yard games in a row with eight. Mahomes showed in 2018 that he has the vision, intelligence, arm strength and poise to be one of the NFL's great quarterbacks for years to come.

#9: Angelique Kerber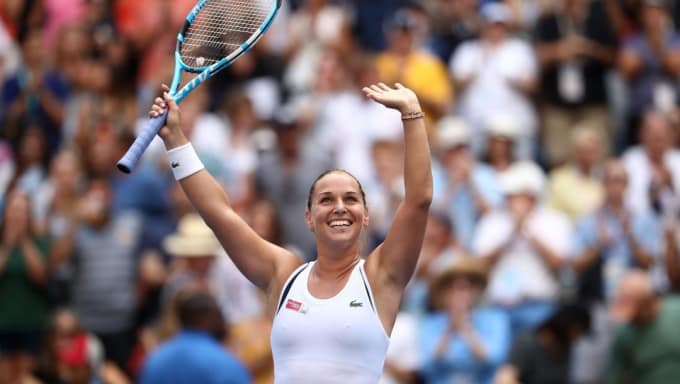 After a turbulent 2017, this German tennis star bounced back in a big way this year. She kicked things off by winning the Sydney International and followed it up with a semifinal appearance at the Australian Open. While she failed to take home the tournament's top prize, she had reestablished herself as one of the sport's top competitors, and entered Wimbledon as the 11th seed. She proceeded to rip through her opponents with ease before defeating Serena Williams in the finals—in straight sets, no less—to capture her first Wimbledon title. As 2018 comes to a close, she's now ranked second in the world.

#8: James Harden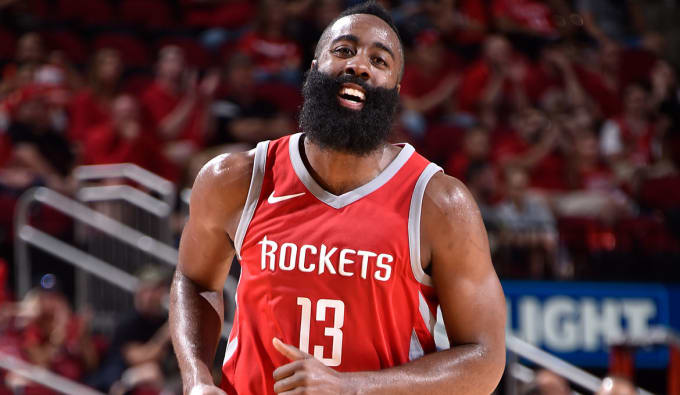 Even if NBA star James Harden had a disappointing year, he probably still would've made our list thanks to that epic beard. Alas, Harden's skill on the court is the real reason he's amongst the top athletes of 2018. He finished the 2017-18 season with a career-high average of 30.4 points per game, winning the league's scoring title for the first time in his career. In the playoffs, he guided the Houston Rockets to the Western Conference Finals before ultimately coming up short against the eventual champion Golden State Warriors. Nevertheless, Harden was named league MVP after the season. 

#7: Novak Djokovic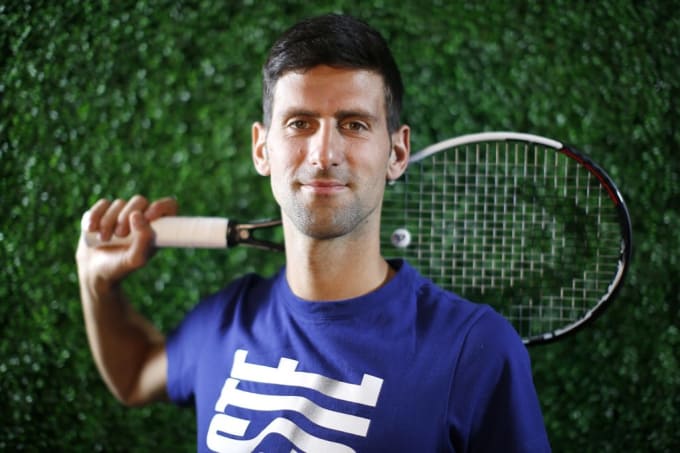 Men's tennis was all about the usual suspects in 2018. Roger Federer won the Australian Open, Rafael Nadal won the French Open and superstar Novak Djokovic was crowned champion at both the US Open and Wimbledon. But Djokovic wasn't done there. In August, he defeated Federer in the finals of the Cincinnati Masters, making him the first—and to date only—person to win the Golden Masters, which can only be accomplished when a person wins all nine ATP Masters 1000 events. The victories came as a shock to the tennis world, as in January of that same year, Djokovic had undergone elbow surgery to repair an issue that had plagued him for the better part of two years.

#6: Luka Modrić
Those who didn't know Croatian midfielder Luka Modrić before the 2018 FIFA World Cup knew him well by the time it was over. Despite years of success as a member of Tottenham Hotspur and later Real Madrid, Modrić had never quite been able to break into the upper echelon of soccer greats. That all changed in 2018 after leading Croatia to the World Cup Final, and winning the Golden Ball as the tournament's best player. He also helped Real Madrid win their third consecutive UEFA Champions League title, took home the UEFA Men's Player of the Year Award and was later named The Best FIFA Men's Player. That's quite an impressive haul.

#5: Kylian Mbappé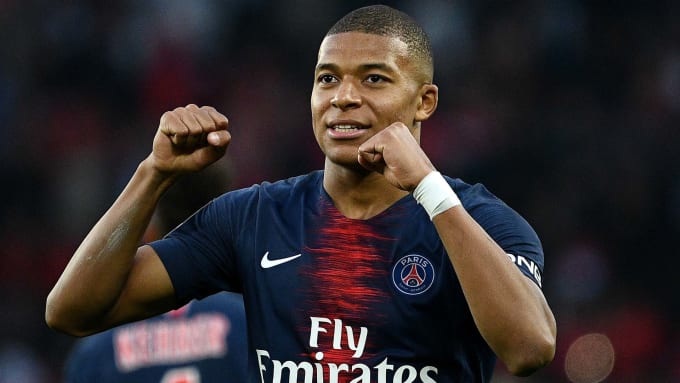 Anyone who says that youth is wasted on the young has clearly never heard of Kylian Mbappé. The 19-year-old French forward was the talk of the 2018 FIFA World Cup thanks to his four-goal, Best Young Player Award-winning performance. The goal he scored in the 65th minute of the final against Croatia not only ensured France would win its first World Cup trophy in 20 years, but also made him just the second teenager to score in a World Cup Final. The first? Some guy named Pelé. Mbappé was an instrumental part of the French national team's victory, and will continue to be a key component of their squad at future tournaments.

#4: Kevin Durant
Say what you will about Kevin Durant, the guy can straight up ball. If you don't believe us, just take a look at his trophy case. In 2018, he won his second consecutive NBA Finals MVP award in addition to a second straight NBA championship with the Golden State Warriors. He also cracked the All-NBA First Team for the sixth time in his career, and set a career high in blocks per game. Durant's still got plenty of gas in the tank, so we wouldn't be surprised if he makes our list next year as well.
#3: Alexander Ovechkin
2018 was a year of firsts for Washington Capitals superstar and captain Alexander Ovechkin. It started after defeating his playoff nemesis Sidney Crosby and the Pittsburgh Penguins to advance past the second round for the first time in his career. He then led his team through a grueling seven-game series against the mighty Tampa Bay Lightning to reach his first Stanley Cup Finals, capping it off with a 4-1 dismantling of the Vegas Golden Knights. Ovechkin finished his playoff run with 27 points in 24 games and took home the Conn Smythe Trophy for playoff MVP. The look on Ovi's face when he lifted the Cup for the first time? Priceless.
#2: LeBron James
2018 saw the Cleveland Cavaliers reach the NBA Finals for the fourth straight year, and once again it was on the strength of the league's best player: LeBron James. Having finished the season setting or matching career highs in games played, rebounds per game and assists per game, James also led the league in minutes played per game—no small feat for a 33 year old forward. In the playoffs, he was his usual dominant self, notching iconic game-winning shots in the early rounds and later throwing down 51 points against the Warriors; a career best in the playoffs for James. The Cavs may have lost the series, but LeBron proved he's still the king.
Before we unveil our top pick, here are a few honorable mentions:
Nick Foles

Lionel Messi

Russell Westbrook

Serena Williams

Steph Curry

#1: Cristiano Ronaldo
Fame, fortune, glory: if you're Cristiano Ronaldo, you've got 'em all. In 2018, ESPN named him the world's most famous athlete for the third consecutive year based on his social media following, endorsement deals and how often his name is searched online. In May, he led Real Madrid to their third straight UEFA Champions League title, finishing the tournament with 15 goals. At the World Cup, Ronaldo continued to shine, notching a hat trick in his first game and finishing tied for second in goals scored despite only playing four games. In July, he signed a massive four-year deal with Juventus, signaling that—even at his age of 33—he still has plenty to offer the sports world.