Unbalanced is powered by Vocal creators. You support
Dean Ayoob
by reading, sharing and tipping stories...
more
Unbalanced is powered by Vocal.
Vocal is a platform that provides storytelling tools and engaged communities for writers, musicians, filmmakers, podcasters, and other creators to get discovered and fund their creativity.
How does Vocal work?
Creators share their stories on Vocal's communities. In return, creators earn money when they are tipped and when their stories are read.
How do I join Vocal?
Vocal welcomes creators of all shapes and sizes. Join for free and start creating.
To learn more about Vocal, visit our resources.
Show less
This Isn't the World Cup
What Behaviors Are We Modeling?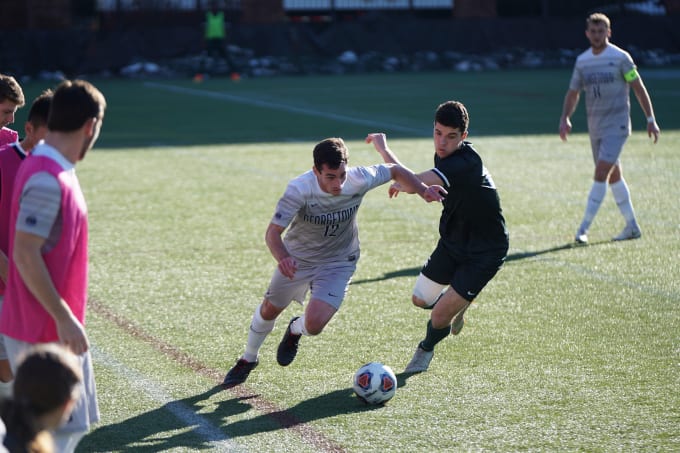 It was a highly contested soccer match between Serra High School and Valley Christian High School, two West Catholic Athletic League opponents battling it out on the pitch on a Saturday morning. The West Catholic Athletic League, or WCAL as it's known throughout Northern California, is the premier high school league for all sports. The caliber of athletes on the field competing is quite impressive.
I was the director of athletics at Serra at the time. On that cold, January morning, I sat in the press box as I always did for soccer matches. It offered a great view of the action, which enabled me to survey the crowd for inappropriate comments and behaviors in the stands.
The score was tied at 1-1 near the end of the first half. The action on the field got a bit chippy between the players, and the officials were blamed by both sides for missing calls. The comments rang out from the spectators in the stands, most of whom were the parents of the athletes.
"You suck, ref!"
"That's terrible, ref. What game are you watching?"
"Call the game both ways . . . you're awful!"
When the first half was over, I decided that I had to do something or this game was going to get completely out of control. I left the press box and found a spot in the front row of the stands where the spectators could see me. 
I called out, "I need everyone's attention, please. My name is Dean Ayoob, and I am the director of athletics here at Serra. This is a high school soccer game, NOT the World Cup. The student-athletes are trying their hardest and the officials are calling the game as they see it. Let's remember where we are and model appropriate behavior for our student-athletes."
The 50 to 75 people in attendance appreciated my halftime comments, and so did the officials. As the second half of the game began, the action was fast-paced and competitive. About halfway through the second half, a controversial play happened near midfield. Two players collided as they played the ball. The official did not make a call. That's when I heard it: "Come on, fat ass, get yourself into position to make that call." I flew out of the press box and stood next to the inappropriate man before he could even finish his sentence. I asked him to leave the game and he wanted to know why. I explained that we would have a conversation outside the stadium, and I escorted him out.
Once we were outside the stadium, I informed the man that he was being removed from the contest for calling the official an inappropriate name. He apologized yet added, "But they were missing every call. My son is out there trying so hard; what am I supposed to do?" I reminded the dad that this was a teachable moment for his son. What do we do when things get difficult and aren't going our way? Do we yell at people and blame others? Do we call people names? I was surprised and how fast this man went from angry to appreciative of my perspective. He thanked me and explained that it didn't even dawn on him to think in those terms— he got lost in the competitiveness.
I encourage you as parents of young athletes to take a look at the teachable moments—life lessons—that are provided in every athletic endeavor. Our children look up to us in every way and want to grow up to be just like us. "Be a fan, not a fanatic," is a common phrase at sporting events. If I'm being a fanatic at my son's sporting events, then I am telling him that it is OK for him to be a fanatic when he wants to be. If you are frustrated or upset by how things are going for your child in sports, try to find the teachable moments. Positive life lessons can be found in even the most challenging situations, and that is the most important thing for our kids to learn in the in the game of life.