Unbalanced is powered by Vocal creators. You support
Aaron Tobin-Hess
by reading, sharing and tipping stories...
more
Unbalanced is powered by Vocal.
Vocal is a platform that provides storytelling tools and engaged communities for writers, musicians, filmmakers, podcasters, and other creators to get discovered and fund their creativity.
How does Vocal work?
Creators share their stories on Vocal's communities. In return, creators earn money when they are tipped and when their stories are read.
How do I join Vocal?
Vocal welcomes creators of all shapes and sizes. Join for free and start creating.
To learn more about Vocal, visit our resources.
Show less
The NBA's True MVP
For More Reasons Than Just the Play on the Court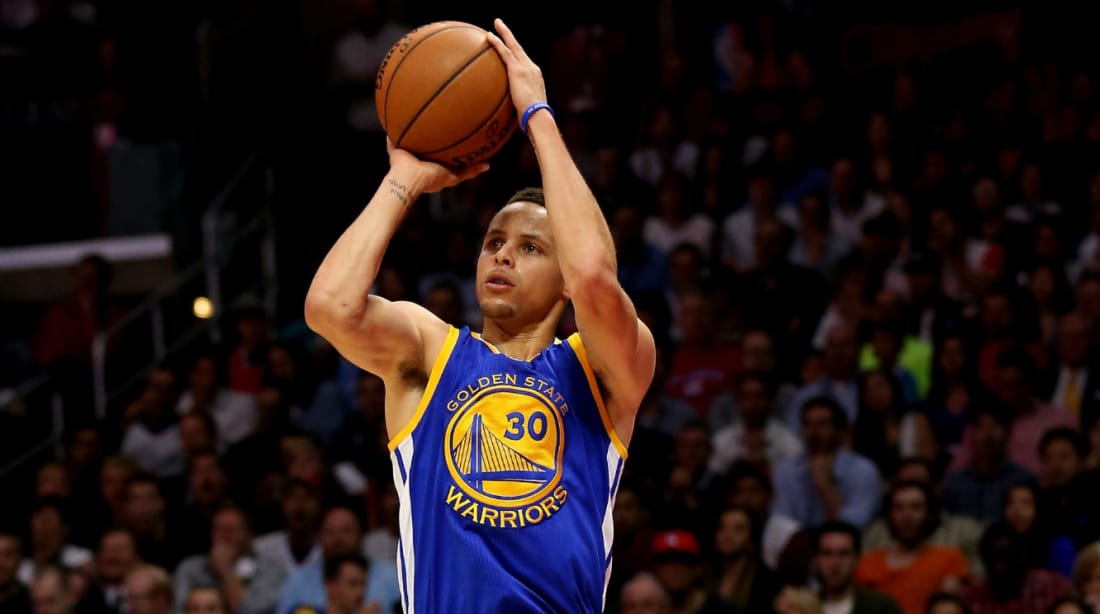 So a few weeks ago, the Golden State Warriors had some major internal strife and turmoil; the first major issue for a team that has gone 281 and 72 in the last five years including this season's modest 16-9 record so far.  For those who are not math experts, that's a winning percentage of just about 80 percent (79.6 to be more precise).  That is just an astounding number; absolutely insane.
Kevin Durant and Draymond Green, for those living under a rock, got in to a heated argument on the court at the end of a game in LA against the Clippers.  Durant wanted the ball at the end of the game, Draymond wanted to make a play and turned it over which led the the Warriors losing in overtime.  Tempers flared on the bench and heated words were exchanged there and in the locker room following the game.  By all accounts it, most of it stemmed from Kevin Durant's upcoming free agency and Draymond, who is not shy about getting in people's faces and calling guys out (and maybe crossing the line a bit or coming very very close to it) wasn't about to be shown up by KD at the end of the game and apparently spoken to like a scrub.  The fallout from this episode was the Draymond was suspended a game (without pay) by the team and the Warriors ended up losing four straight games for the first time in the Steve Kerr era.  Speculation comes out about KD's future with the team (for the record I think he will be a Knick next year, even if the blow up didn't happen); it's was a bit messy to say the least.  
Steph is still out with an injury, but now he is traveling with the team and all the noise goes away; not a peep about it.  Anyone who thinks that Steph Curry didn't say something in private to squash this is just lying to themselves.  Nothing he does is flashy but he has the pulse and the utmost respect from every single person in the organization.  When he speaks, which isn't often, everyone shuts up and listens.  Not surprisingly, the team starts to win again.  
As I mentioned on the latest episode of the "For the Love of the Game" podcast (the link is below; do me and you a favor and mash that subscribe button y'all), he's the most humble superstar in the history of the NBA and he seems to have no major ego.  Contrast that with LeBron James or any other NBA star.  They all have massive egos; that is what makes them so great.  Name another player of his stature, after winning a title, leading a team to 73 wins in a season and winning two MVPs (one of them was unanimous by the way) that would welcome a player like Kevin Durant with open arms and simultaneously not feel the least bit threatened or jealous about his standing on the team.  No other player is wired that way.  None.
Now lets look at his play on the court.  The Warriors started out 10-2 and we scoring 122.4 points per game.  Then he went down with an injury and in his absence the Warriors were 2-4, they were scoring 104.8 points per game, they actually had a negative point differential, and their three point shooting dropped from 42% to 32%.  Now in the last two games before he came back, the team played better but this contrast with him on the court vs him off the court is staggering and it has been that way since Durant arrived in the Bay Area.  Meanwhile, without Durant in the lineup the last 3 years, the Warriors have a great record.  This isn't a reflection on the greatness of Durant, this is purely about how incredibly great Steph Curry is.
Steph Curry is currently averaging 29.6 points a game, 5.8 assists a game and 5.1 rebounds a game.  He's shooting 51% from the field and 50% from three in addition to 93% from the line.  The fact that he has a chance to shoot above 50% from the field and from three this year is ridiculous.  Read that again and let it sink in.  And it's not like he is taking stand still threes from right behind the line; he's pulling up from 28 feet and making it look easy.  The shots he hits routinely are so ridiculously difficult and basketball fans just come to expect that it will always be bottoms because that's usually the result.  We have never seen anything like him, EVER.  He has a PER of 28.52.  He's just an offensive machine; it's just astounding.  He's a two-time MVP, at the top of his game, the most efficient offensive player in the league and somehow he's underrated.  Since the 2013 season, he's averaging 25.5 PPG, 7.1 APG and he has an effective shooting percentage of 59%.  He's won 3 titles and is still getting better.  And for those who say, well, he never won a finals MVP, re-watch the 2015 Finals; he was the best player on the Warriors that series (with all do respect to what Andre Iguodala and Draymond Green did in that series).  The way his passing beat the traps Cleveland put on him was amazing.  Also, lets look at last years' NBA Finals; 27.5 PPG, 6 RPG and 6.8 APG and the shooting percentage was because of one crappy game. If and mostly likely when Kevin Durant leaves this summer, the Warriors will still likely be atop the Western Conference.  With all that he has accomplished, especially after his career started out shaky due to ankle injuries, we are seeing the second best point guard of ALL TIME right now.  With all due respect to Isiah Thomas, Steve Nash, Jason Kidd, Gary Payton, John Stockton, and those guys are all great players, but Curry is a cut above.  With everything I just mentioned, it's no question that he is the MVP of the league.  I just hope basketball fans and sports fans truly understand just how great this guy is and appreciate watching him night after night.