Unbalanced is powered by Vocal creators. You support
Jesse Kinney
by reading, sharing and tipping stories...
more
Unbalanced is powered by Vocal.
Vocal is a platform that provides storytelling tools and engaged communities for writers, musicians, filmmakers, podcasters, and other creators to get discovered and fund their creativity.
How does Vocal work?
Creators share their stories on Vocal's communities. In return, creators earn money when they are tipped and when their stories are read.
How do I join Vocal?
Vocal welcomes creators of all shapes and sizes. Join for free and start creating.
To learn more about Vocal, visit our resources.
Show less
The Most Lopsided NHL Trades in History
From Peter Chiarelli's hatred of superstars to the trading of "The Great One," here are the most lopsided NHL trades in history.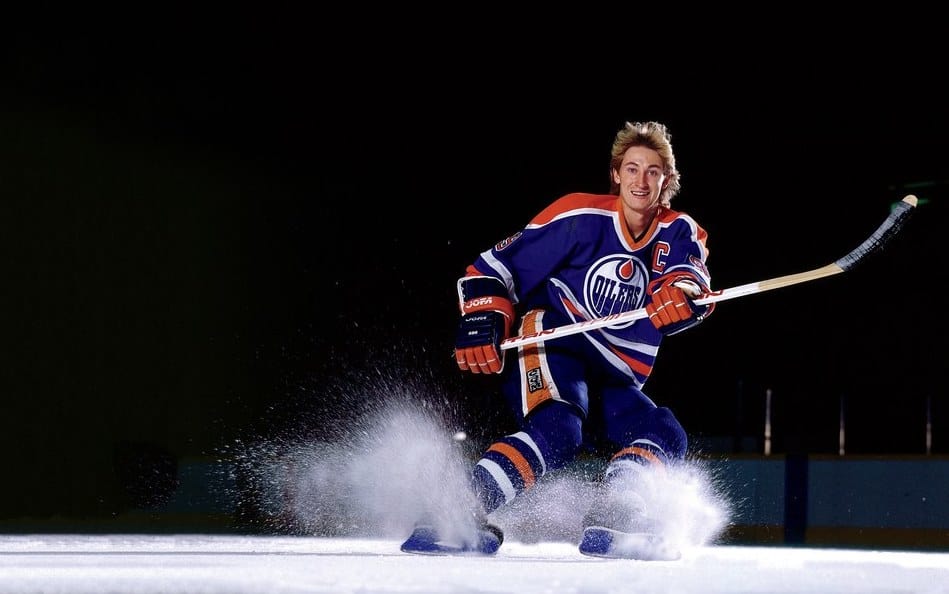 When fans of hockey hear about a seismic NHL trade, where superstars and future superstars are dealt, they hope their team, if involved, came out on top. At the very least, they hope their team wasn't fleeced by another. Unfortunately for some, the latter happens all the time in the NHL. 
Franchise players, those who are skilled enough to lead a team for years, are traded less often these days than in the past, but it still happens here and there. This list of the most lopsided NHL trades in history includes transactions from long ago, as well as some which have occurred quite recently. Let's take a lot at which trades were so bad, they will be enshrined forever as the worst moves in NHL history.
Joe Thornton Trade
We start this list of the most lopsided NHL trades in Boston. The Bruins decided it was a good idea to deal their franchise player, a few months into 2005. Thornton decided to show Boston exactly how bad that deal was that very season, where he went on to win the Hart (MVP) and Art Ross (highest scorer) awards with 125 points. 
Thornton has never looked back. He's recorded 973 points in 961 games for the San Jose Sharks and has been a major factor in making them a Western Conference powerhouse for the last 13 seasons. The Bruins, on the other hand, were left with Wayne Primeau, Brad Stuart (who were both traded away next season), and Marco Sturm (who was solid with the team, but nothing more). 
Zdeno Chara Trade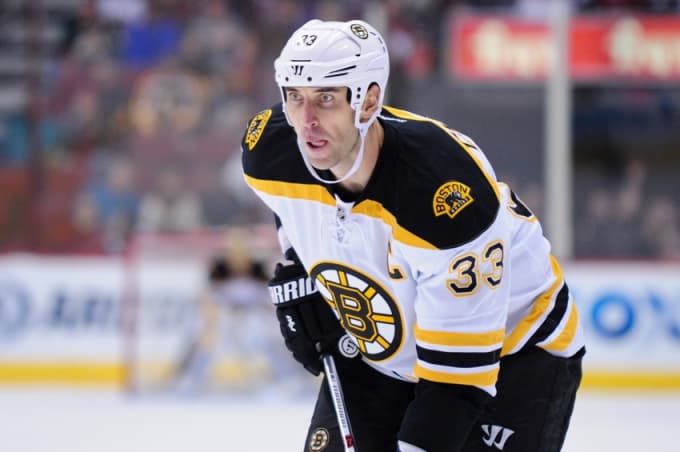 The next trade may not be the biggest that comes to mind when one thinks of the most lopsided NHL trades, but it does involve the biggest player in NHL history. Zdeno Chara stands at six foot nine and has struck fear in the hearts of all forwards who skate against him. So who would even think about trading a young player with such incredible physical tools? Mike Milbury, that's who.
In his failed stint as an NHL general manager, Milbury's worst move came when he dealt Chara, and the second overall pick in the 2001 NHL draft, to the Ottawa Senators. Chara has gone on to win a Norris Trophy, record 195 goals and 627 points, and captain the Boston Bruins to their Stanley Cup win in 2011.
Marcel Dionne Trade
The NHL's sixth leading scorer is up next. Marcel Dionne was coming off of a 121-point season with the Detroit Red Wings, before being shipped of to the Los Angeles Kings for a couple of nobodies. In his time with the Kings, Dionne recorded over 1300 points and became one of the best to ever lace 'em up. This would prove to be the second biggest steal the Kings have managed in their history of trades; keep reading to find out the first.
Roberto Luongo Trade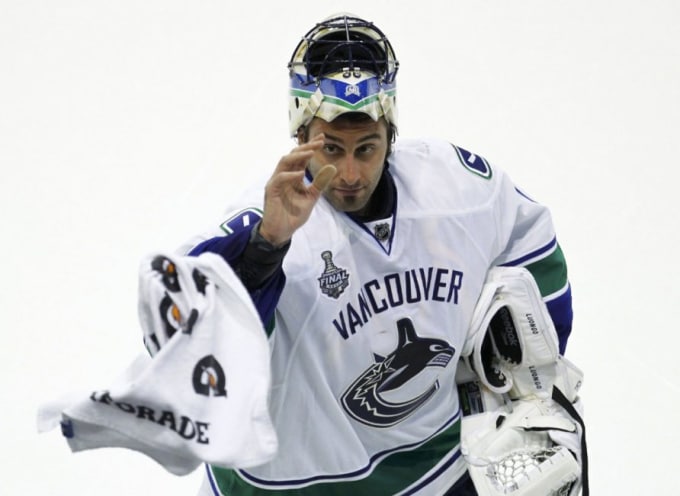 There were two Roberto Luongo trades to choose from for this list. The first being the trade that sent him to the Florida Panthers and the second being the trade that sent him to the Vancouver Canucks. I have decided to go with the latter. The reasoning was simple, while both trades were horrific, Luongo had the best stretch of his career in Vancouver and reached the Stanley Cup Finals in 2011. 
The talented puck-stopper became a team leader and helped the Canucks become a perennial contender year after year. The Panthers received Alex Auld, Bryan Allen, and a washed up Todd Bertuzzi for their star goaltender. Advantage, Canucks. 
Phil Esposito Trade
The oldest entry on the list of the most lopsided NHL trades goes to Boston, but this time they got it right. The Bruins were somehow able to acquire Phil Esposito, Ken Hodge, and Fred Stanfield from the Chicago Blackhawks for pennies on the dollar. 
All three would be great players for the Bruins, but it was Esposito that stuck out the most. He accrued over 1,000 points and won two cups in Boston. Needless to say, whenever you can acquire three great players for nothing, it's a great move. 
Brett Hull Trade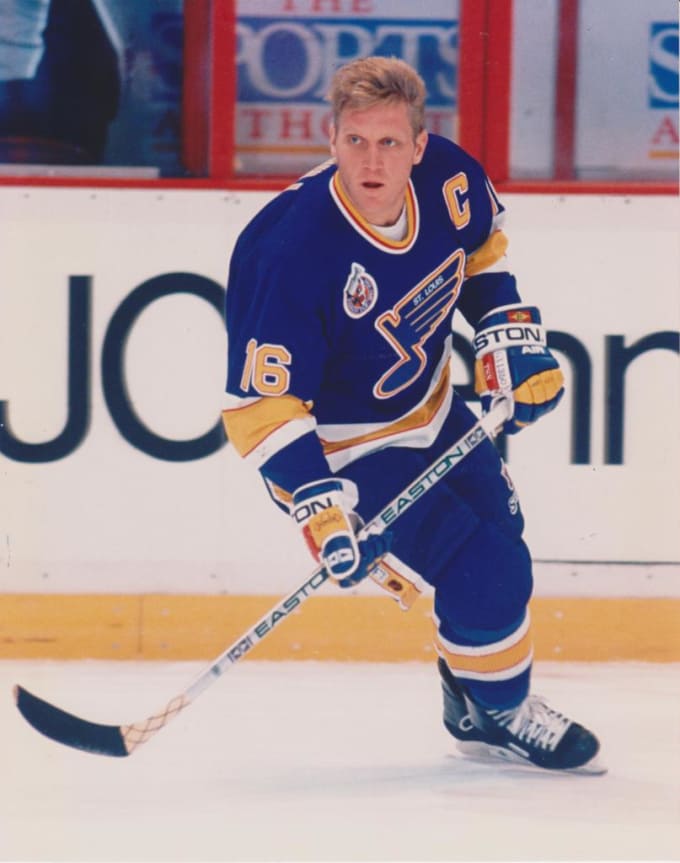 Anytime you trade a future hall of fame player at the beginning of his prime, odds are it wasn't the best move. This applies to the curious case of Brett Hull. The son of NHL star Bobby Hull, Brett went on to be one of the most prolific goal scorers of his time. 
He was traded at age 23 by the Calgary Flames, only to go on and surpass the 500-goal and 900-point plateaus with the St. Louis Blues. Considering that he was dealt for a defenseman who stayed with the Flames for one year and a backup goalie, and it's no surprise to see it on this list. 
Eric Lindros Trade
Probably the most unfortunate spot on my list of the most lopsided NHL trades belongs to Eric Lindros and the Philadelphia Flyers. It is unfortunate for two reasons; Lindros was not technically a bust and his career was cut short by serious injuries. Lindros was a force in the league for several years before several concussions, the final being a vicious hit from Scott Stevens, knocked him out for an entire season. 
The Quebec Nordiques (soon-to-be the Colorado Avalanche) received Peter Forsberg, Mike Ricci, Kerry Huffman, Ron Hextall, Steve Duchesne, Chris Simon, draft picks, and $15 million for the center. One of those draft picks was later traded for Patrick Roy. Those pieces allowed the Avalanche to win the Stanley Cup in 1996 and 2001. The Flyers are still looking to break their 42-year championship drought this season.
Wayne Gretzky Trade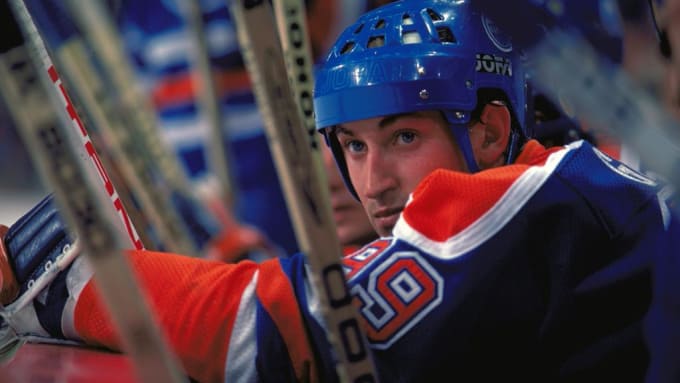 We have arrived at the lopsided trade to end all lopsided NHL trades. Wayne "The Great One" Gretzky, the best player to ever grace a sheet of ice, was traded from the Oilers to the Los Angeles Kings in 1988. What did they receive in return for their captain, who led them to four Stanley Cups? A few players, a few first round picks, and $15 million. 
That may sound like a decent return, but it wasn't even a tenth of what Gretzky was worth. He almost singlehandedly made hockey relevant in California. Luckily, this was the last time the Oilers would deal away one of their star players for an unbalanced return. 
Mark Messier Trade
Well, fine, but at least this was the final time Edmonton was on the wrong end of a terrible deal. After dealing away the greatest player of all time, someone had the bright idea to trade away another all time great. I guess the Oilers were sick of all the winning and Stanley Cups. Messier will forever be known as a New York Ranger after he captained the team to their first Stanley Cup in 54 years (and their only one since). 
There are those who wish for Messier to coach the Rangers, which would only further stick it to team he once played for. He should never have been anything but a lifelong Oiler, but Rangers fans, and NHL fans in general, do not mind Edmonton sabotaging their team for the betterment of the league. Thankfully, this was the last time Oilers fans had to see a trade this dreadful.

Taylor Hall Trade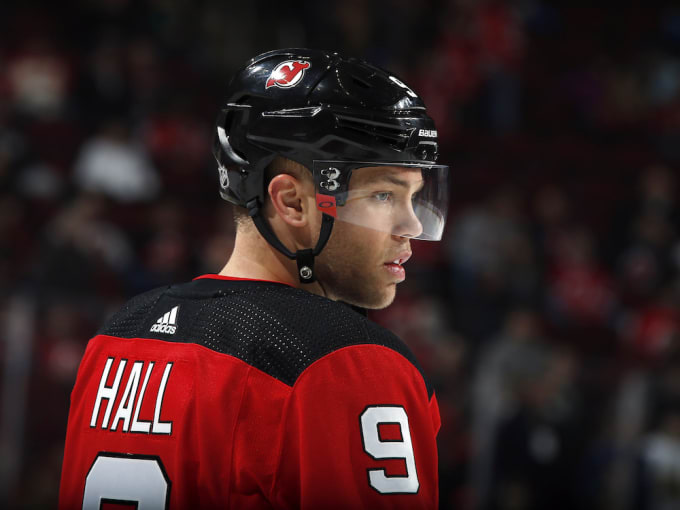 Oh come on! Is there something in the water in Edmonton? Why do they hate good players? Is reigning MVP Connor McDavid next? Before we start with this one, let's all take a second to wonder how Peter Chiarelli still has a job. Done? Okay, good. New Jersey Devils general manager Ray Shero must've held Chiarelli at gunpoint in a back room or sketchy alley somewhere to pull this one off. Shero was able to pry Taylor Hall, the 2010 first overall pick in the NHL draft, away for a solid fourth or fifth defenseman, Adam Larsson.
Since then, Hall has 146 points in 147 games, while Larsson has been no more than an adequate defenseman over the past two seasons. If the NHL's flawed MVP voting system doesn't get in the way, Hall will win the Hart trophy when the season is all said and done. Hall, and his former Oilers brethren, finish my list for the most lopsided NHL trades in hockey history.