Unbalanced is powered by Vocal creators. You support
Luke Davies
by reading, sharing and tipping stories...
more
Unbalanced is powered by Vocal.
Vocal is a platform that provides storytelling tools and engaged communities for writers, musicians, filmmakers, podcasters, and other creators to get discovered and fund their creativity.
How does Vocal work?
Creators share their stories on Vocal's communities. In return, creators earn money when they are tipped and when their stories are read.
How do I join Vocal?
Vocal welcomes creators of all shapes and sizes. Join for free and start creating.
To learn more about Vocal, visit our resources.
Show less
The Greatest Match Ever?
Omega and Okada on Fire in Osaka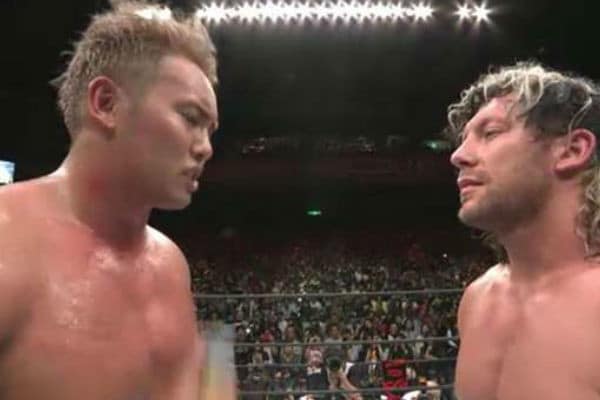 For those of you who have been blinded by the WWE or living under a rock, the long awaited rubber match between IWGP Champion Kazuchika Okada and Kenny Omega took place this weekend at New Japan Pro Wrestling's Dominion pay-per-view in Osaka, Japan. After them having two legitimate Match Of The Year contenders in 2017, there was intense pressure on the participants to live up to their previous encounters. 
As if that wasn't enough pressure, the match was preceded by an outstanding undercard which included standout performances from The Young Bucks, Will Ospreay and Hiromu Takahashi and immediately followed a fiery encounter between Chris Jericho and Tetsuya Naito. 
Being a best of three falls match, a long encounter was expected and that was indeed the case. Clocking in at 65 minutes, this was one of the longer efforts of the recent era, but nonetheless an enthralling contest from bell to bell. With a crowd of 11,833 on hand to witness it, Omega and Okada put on what will be hailed as one of the best matches, if not the best match of the modern era of wrestling. 
First blood in the contest went to the champion. In an entertaining first fall, highlighted by Okada hitting Omega with a tombstone piledriver on the ring apron and an epic series of near falls, Okada trapped Omega's shoulders with his knees to lead 1-0. 
Omega tore into Okada from the restart, taking the aggression level up at one point with a double stomp from the apron putting Okada through a table in the process. Omega eventually levelled the match with a V-Trigger followed by a One Winged Angel. 
The exhaustion of both competitors was the major factor throughout the third fall, with missed moves and failures to make pin attempts after huge signature moves being prevalent through the fall. The finish came after another V-Trigger and One Winged Angel combination gave Omega the Championship by two falls to one. With Okada laying on the canvass the In ring celebrations began with The Young Bucks and Kota Ibushi on hand for the crowning of the new champion. 
Given its undoubted quality, this match will certainly be the front runner for Match Of The Year honours this year. It was clearly the best of the three major matches between the two competitors, and after watching it several times, in this writers opinion is one of, if not the best matches in the last 20 years. It takes many things to make a great wrestling match, and they were all present here. Technical skill, drama, psychology, a believable rivalry and a hot crowd all fed into making this an instant classic. 
The big question here is whether in reality this was the greatest match of all time. This is not something that could really be decided overnight. While wrestling writers will try to justify their star rating system and undoubtedly this will score highly under every system across the news sites, the trend for modern matches to sometimes be rated higher than the top end score in recent years means that sometimes older classic matches are left with rating more specific to their time.
How the match holds up over time will be the deciding factor. Will wrestling lifers like myself be going back to rewatch this match in 20 years time as I have recently with the likes of Misawa/Kawada, Flair/Steamboat, Austin/Hart and Guerrero/Malenko? Only time will tell. I have a feeling this will be a hit topic for debate among the wrestling community over the coming days and weeks. My personal opinion? If it's not the greatest match ever, it's certainly pretty close and well worth going out of your way to see.