Unbalanced is powered by Vocal creators. You support
Timothy Kohut
by reading, sharing and tipping stories...
more
Unbalanced is powered by Vocal.
Vocal is a platform that provides storytelling tools and engaged communities for writers, musicians, filmmakers, podcasters, and other creators to get discovered and fund their creativity.
How does Vocal work?
Creators share their stories on Vocal's communities. In return, creators earn money when they are tipped and when their stories are read.
How do I join Vocal?
Vocal welcomes creators of all shapes and sizes. Join for free and start creating.
To learn more about Vocal, visit our resources.
Show less
The 10 Best Coaches in Sports History
You can't truly be a sports buff without acknowledging the best coaches in sports history.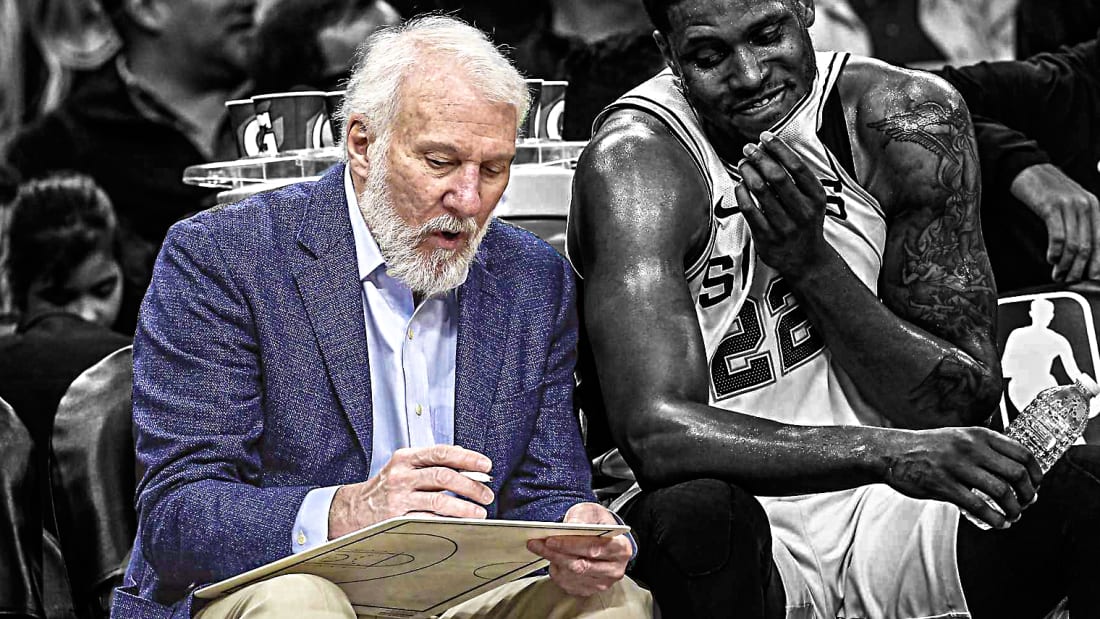 Coaching is an underrated aspect of any professional sport. While big-name players, for the most part, get most of the credit, and coaches tend to absorb much of the unwarranted blame, they still remain important figureheads, vital to their team's overall success.
The best coaches in sports history, however, impacted the game both on and off the sidelines of their respective sports. Some can be considered philosophers; others, simply leaders. There is one thing they all had in common though, a winner's mentality.
Let's go through some of the best coaches we've seen over the years, and the impact they had on not just their own teams, but the sporting world as a whole.
Casey Stengel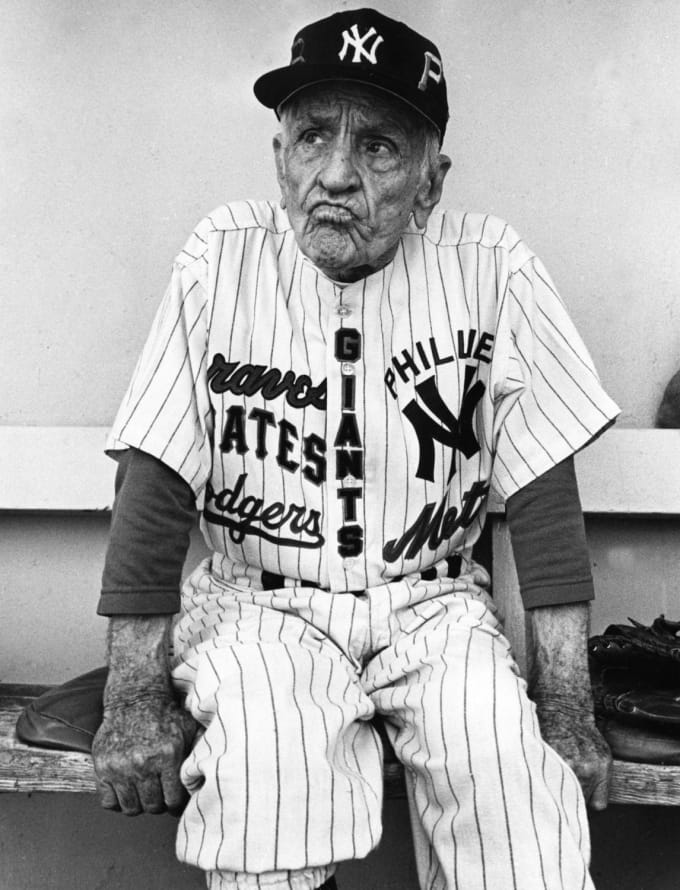 If baseball is America's past time, then watching the New York Yankees is the easiest way to pass time. The Bronx Bombers remain the all-time winningest sports franchise, by a long-shot, with 27 championships to their name. Casey Stengel, the Yanks' skipper from 1949-60, was partly responsible for nine of those championships—two as a player in 1921 and 1922, and the other seven during his managerial tenure. Over 40 years after his passing, Stengel remains an important member of Yankee history, and amongst the best coaches to ever lead at a professional level.

Phil Jackson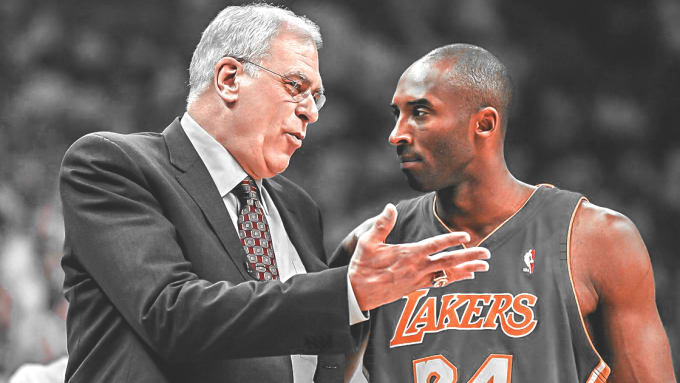 If you thought Stengel's seven championships as a manager was impressive, then you'll consider Phil Jackson—the former coach of the Bulls and Lakers—a God amongst men. Jackson won a mind blowing 11 championships—six with Chicago and five with LA—en route to one of the most impressive coaching resumes in sports history. The Zen Master combined a team-first philosophy with a plethora of mindfulness techniques in order to get some of the greatest players in NBA history, including Michael Jordan himself, to buy into his vaunted Triangle offense. It's unlikely we'll ever see another coach at the NBA level accomplish what Jackson did during his decorated coaching career.
Side Note: Phil Jackson running (ruining) the Knicks is a whole different story.
John Wooden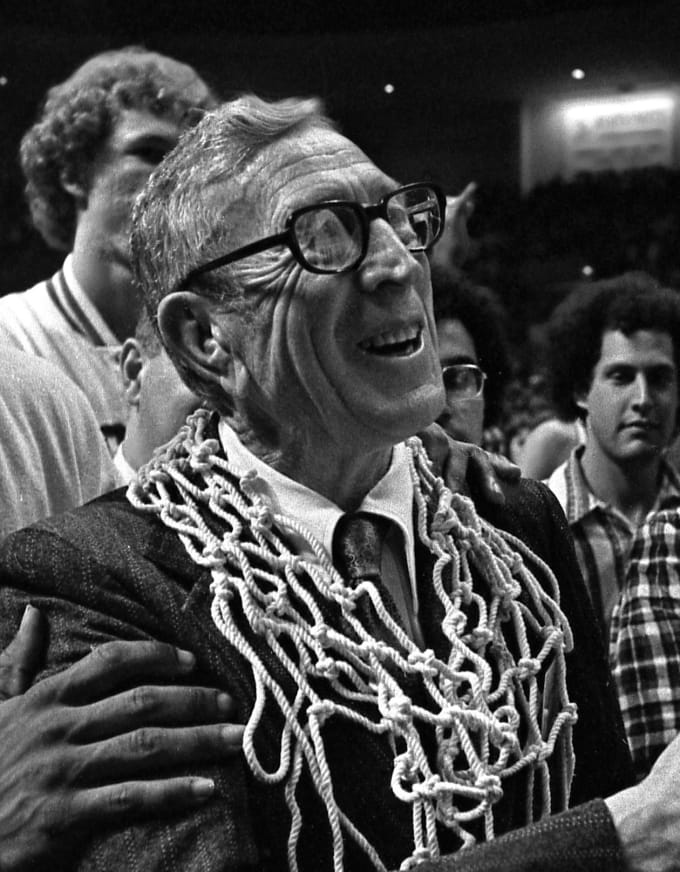 When it comes to men's college basketball, there's no denying John Wooden's impact on the sport. Between 1964-1975, Wooden won an astounding 10 national championships, including seven in a row—a record that still remains fully in tact. In fact, no other team has even won more than four in a row.
Additionally, Wooden's teams won an NCAA men's basketball record 88 consecutive games, a winning streak we will probably never see again, due to the high-turnover rate under the current NCAA structure. The coach himself won the Henry Iba Award (national coach of the year) a record seven times, and is also a five-time AP Coach of the Year award winner, making him one of the most decorated coaches in college basketball history. Wooden's accomplishments have actually transcended the basketball court, as his "Pyramid of Success" philosophy has been adapted by businesses, self-help gurus, or just anyone looking to improve themselves.
Scotty Bowman
A lot of people can make the argument—and justifiably so—that the sport of hockey, as a whole, doesn't get enough love on a global scale; particularly in the US, where it isn't considered by many to be a top tier sport, in terms of both popularity and earnings.
Regardless of its uneven popularity, there is no doubting that Scotty Bowman, the former coach of the St. Louis Blues, Montreal Canadiens, Buffalo Sabres, Pittsburgh Penguins, and Detroit Red Wings, is one of the greatest coaches in sports history. Bowman holds the record for the most wins in NHL history, with 1,244 wins in the regular season, and a mind blowing 223 in the Stanley Cup playoffs. He also has the second most Stanley Cups as a coach, player, and executive, with a whopping 14.
Bear Bryant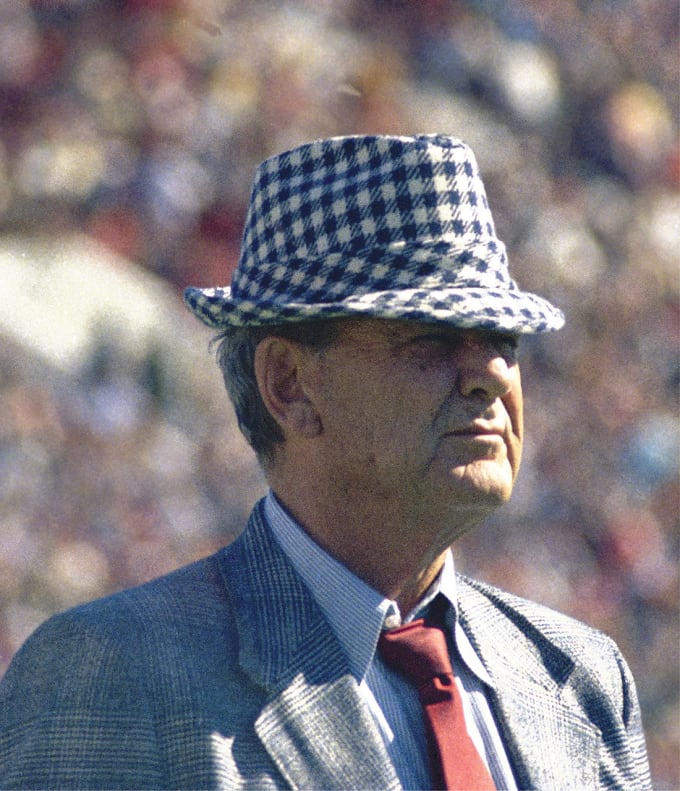 At this point, the name Bear Bryant is synonymous with college football. The legendary Alabama coach won six national championships (tied for the most in modern history), as well as 13 total conference championships. When he retired back in 1982, he left as the NCAA's all-time winningest football coach, with 323 victories to his name. His fedora and casual, yet stoic demeanor will be remembered forever in NCAA football lore, and it's certainly safe to say he's one of the best college football coaches of all time.
Red Auerbach
While Phil Jackson might be remembered as, arguably, the best NBA coach that has ever lived, there would be no Phil Jacksons and Greg Popovichs of the world without the legendary Red Auerbach. The 1965 Coach of the Year won nine championships with the Bill Russell-led Boston Celtics, and his team-first mentality remains a reference point for modern day coaches in today's run-and-gun league. Auerbach was also a seven-time NBA champion as an executive, cementing his status as one of the most impactful people to have ever put their fingerprints on the game.

Vince Lombardi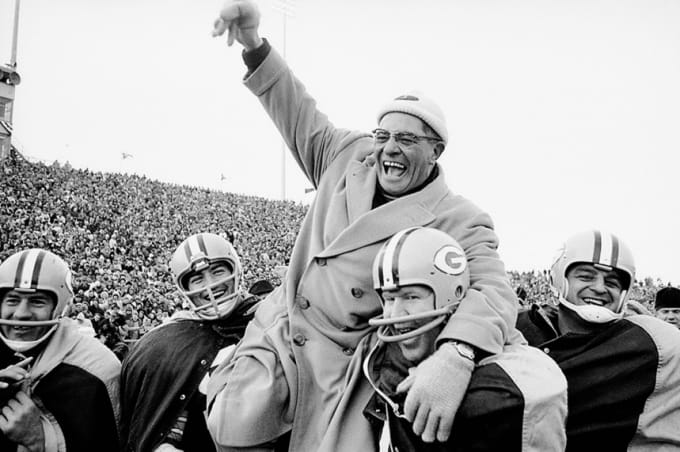 There's a reason the Super Bowl trophy is named after Vince Lombardi.
Lombardi was a pioneer, of sorts, when it came to the modern NFL, having been the first Super Bowl winner in the NFL's current format—also known as the "Super Bowl era." Before his wins in the first two Super Bowls, the ex-Green Bay Packers coach won six NFL Championships—the former gold standard in the burgeoning sport at the time.
Lombardi finished his coaching career with a 96–34–6 record, or a stellar .738 winning percentage for you statisticians out there.
Pat Summitt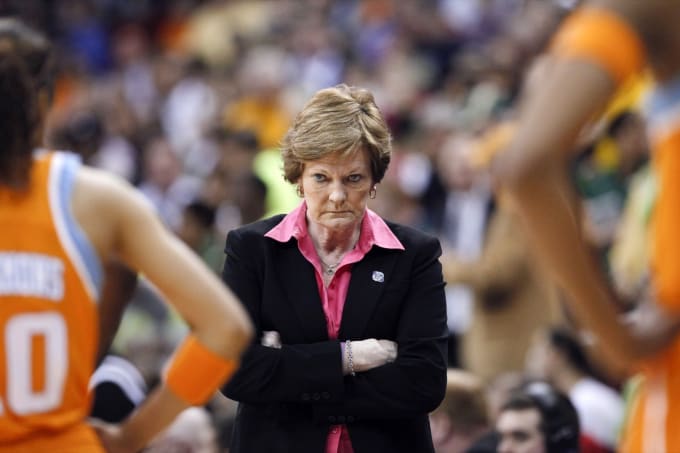 The late Pat Summitt—who succomed to her early-onset Alzheimer's disease in 2016—remains the all-time winningest coach in college basketball history, amassing a staggering 1,098 wins over her 38 year career at Tennessee. She also won a silver medal as a member of the US Women's Basketball team, and later won the gold member as the head coach of the 84 squad. Summitt is highly regarded as one of the greatest basketball minds to ever have coached the game, making her a shoe-in as one of the best coaches in sports history.

Gregg Popovich
Of all of the current coaches in the NBA, Gregg Popovich is almost universally considered the best in the business. Throughout his illustrious career as the head coach and de-facto GM of the San Antonio Spurs, Popovich has won five NBA championships, three Coach of the Year awards, and has gotten the opportunity to coach the All-Star game four separate times. Even with the loss of his superstar players Tim Duncan, Manu Ginoblli, Tony Parker, and Kawai Leonard, Popovich is still managing to keep the Spurs afloat in the competitive West—something that should be lauded in itself.

Bill Belichick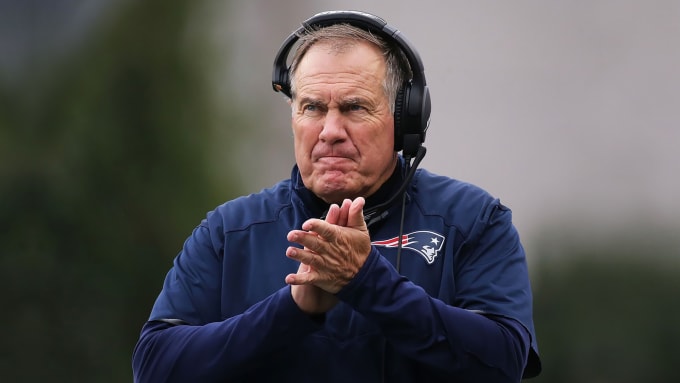 If Bill Belichick's sixth Super Bowl ring didn't solidify him as one of, if not, the greatest coaches in NFL history, then I simply don't know what will. Belichick, although hard-nosed, has established the "Patriot Way" since taking over for another legendary coach, Bill Parcells, way back in 1996. The three-time AP NFL Coach of the Year is directly responsible for all six of New England's close Super Bowl victories, and despite some controversies surrounding the success of the Patriots, Belichick is unquestionably one of the best coaches in sports history. After all, he has turned the New England Patriots into record breakers and dynasty makers.