Unbalanced is powered by Vocal.
Vocal is a platform that provides storytelling tools and engaged communities for writers, musicians, filmmakers, podcasters, and other creators to get discovered and fund their creativity.
How does Vocal work?
Creators share their stories on Vocal's communities. In return, creators earn money when they are tipped and when their stories are read.
How do I join Vocal?
Vocal welcomes creators of all shapes and sizes. Join for free and start creating.
To learn more about Vocal, visit our resources.
Show less
NFL Theorist: Top WR-Trios - 2018
Rating Each Team's Threat-level for Their Best-case WR-Trio!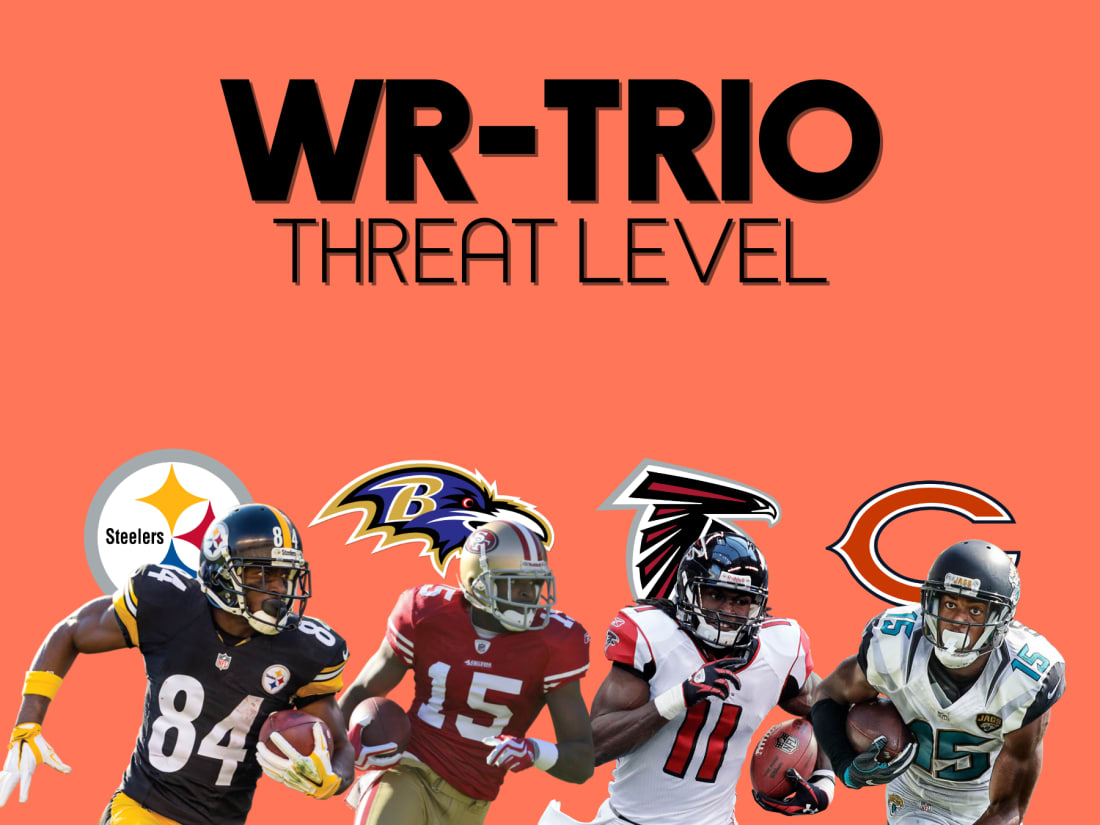 In theory, the best possible trio of wide-receivers a team can have is:
An elite WR1 who has speed and height with exceptional route running.

A reliable slot WR2 who fights for every catch opportunity thrown his way.

A speedy route running WR3 who can lose his matchup quickly.

Although there is no guarantee some of these teams use these exact three WR's at their starting three, these are the best possible trios each team could work with as of now.
I'll take into consideration the accuracy of each QB, the predictability of who will be targeted, and how sustainable each trio is considering their injury history, suspense history, or ability to stay effective all year-long.
Arizona Cardinals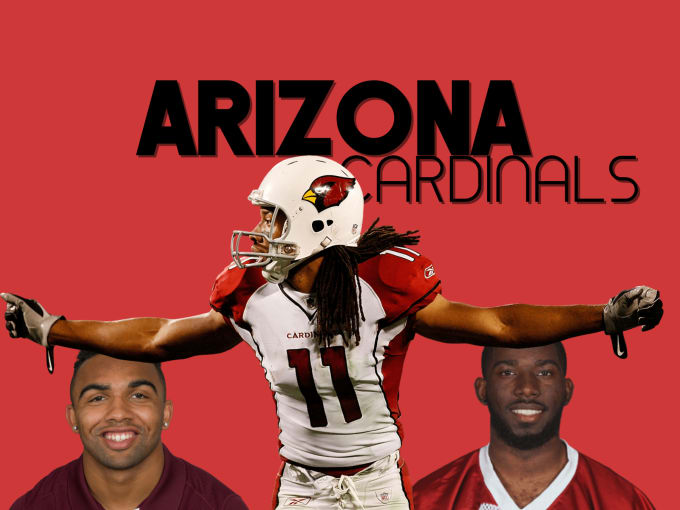 Larry Fitzgerald

Christian Kirk

J.J. Nelson

Fitzy sticks around another year! That man is the Tom Brady of wide receivers. Use him until he's gone. Kirk has great potential to be a reliable WR2 for your team, but there's no way he's target more than Fitzy. If J.J. can keep his hands on the ball, he's going to be a decent deep-threat for you guys. Not a superstar team here, but things could be way worse in Arizona. Fitzy is going to hold this team together.
QB Accuracy = 8/10 (Bradford isn't bad when he's out there)
WR Predictability = 3/10 (I mean, Fitzy is the only reliable one here)
WR Sustainability = 4/10 (Fitzy at WR1, but the other jobs stay up for grabs)
Overall Threat Level = Eh
Atlanta Falcons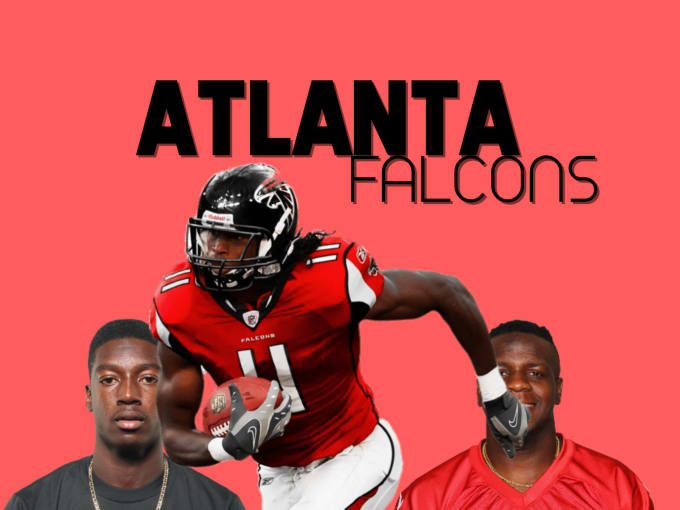 Julio Jones

Mohamed Sanu

Calvin Ridley

Oh. My. God. Are you kidding me? This is terrifying. An elite WR1, an insanely reliable WR2, and a potential matchup nightmare in Calvin Ridley. If Ridley is as good or better than Sanu, then this team is making the playoffs without hesitation.
QB Accuracy = 9/10 (Matt Ryan rocks quite literally 9 times out of 10)
WR Predictability = 10/10 (Everybody here could win a 50/50 ball)
WR Sustainability = 10/10 (Locked in for the whole season)
Overall Threat Level = Spine-Chilling
Baltimore Ravens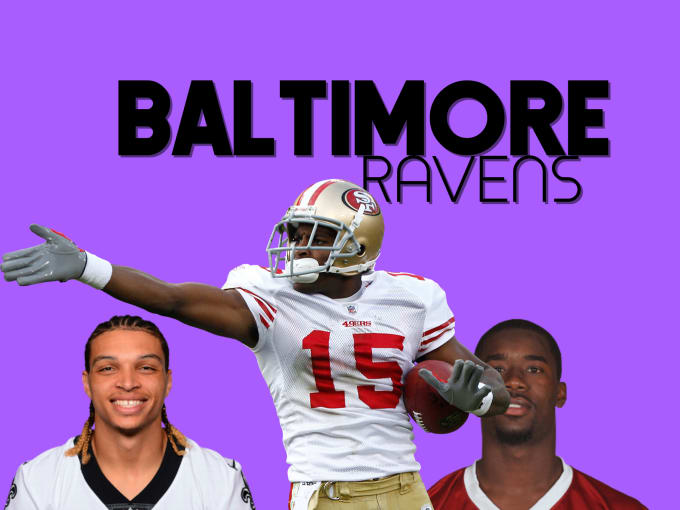 Michael Crabtree

Willie Snead

John Brown

Mike Wallace is... Wait, where did these three come from? This is so much better. Oh wow, Ravens! Good on you! That's a genuine trio right there. You've got a legitimate WR1, a reliable WR2, and a speedy WR3. Make your playoff run now before they all retire due to age/injury or get suspended from the league.
QB Accuracy = 6/10 (Is Flacco still good? Is Lamar going to OK enough? Does anybody else kinda want to see RG3?)
WR Predictability = 10/10 (Congrats, you'll be unpredictable)
WR Sustainability = 5/10 (Snead and John Brown could be down at any given second)
Overall Threat Level = Scary
Buffalo Bills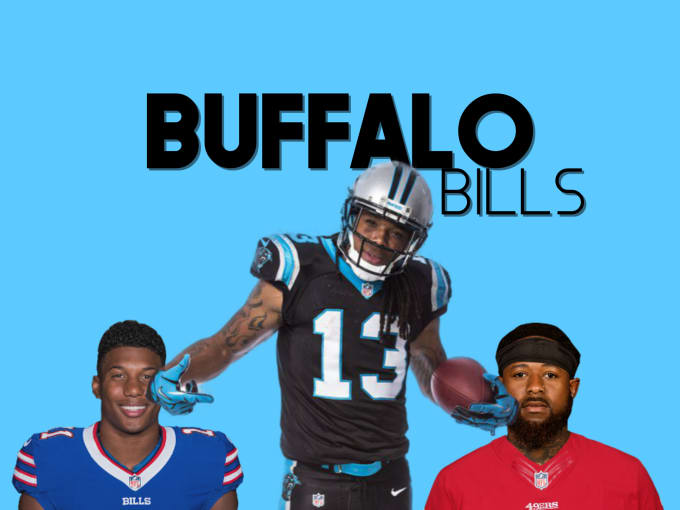 Kelvin Benjamin

Zay Jones

Jeremy Kerley

I mean, at least you found a way to get Kelvin Benjamin. I love that guy, but you need to keep him healthy. Zay Jones needs to learn to stay healthy too. Also, give the man his hands back so he can start catching passes thrown to him. Kerley is intriguing, and could very well make up for any lost yardage that occurs thanks to a less-than-perfect Zay Jones.
QB Accuracy = 5/10 (I like McCarron, but these aren't the greatest options)
WR Predictability = 2/10 (Kelvin Benjamin in the red-zone 24/7)
WR Sustainability = 3/10 (If you can get somebody else, get somebody else)
Overall Threat Level = Eh
Carolina Panthers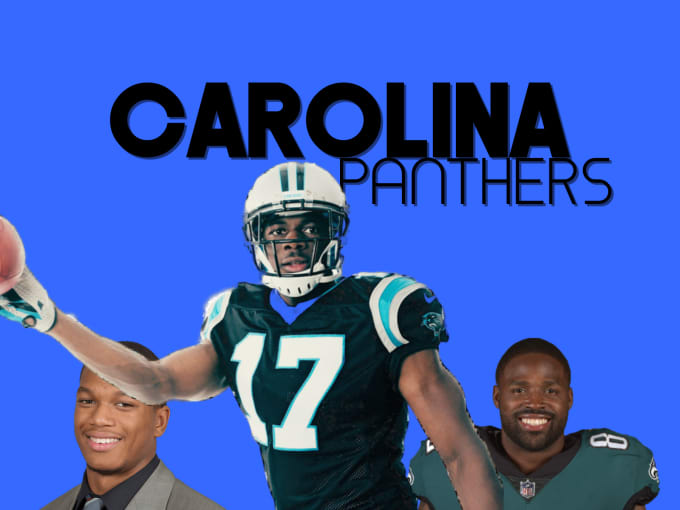 Devin Funchess

D.J. Moore

Torrey Smith

Funchess started signs of holding his own once you guys lost Kelvin Benjamin. He's not elite, but he can definitely hold his own. The reliability you have in Torrey Smith is going to be just as nice as when you had Ted Ginn Jr. flying for 80-yard touchdowns. If D.J. Moore can continue to rock as much as he has in practices so far, this team is definitely going to threatening.
QB Accuracy = 10/10 (No cheeky shots on the QB anymore? Cam is going to be flying again)
WR Predictability = 7/10 (If Moore flashes his talent, then I'll be scared)
WR Sustainability = 8/10 (Same deal. If Moore shows up, then this team has a fear-factor)
Overall Threat Level = Alarming
Chicago Bears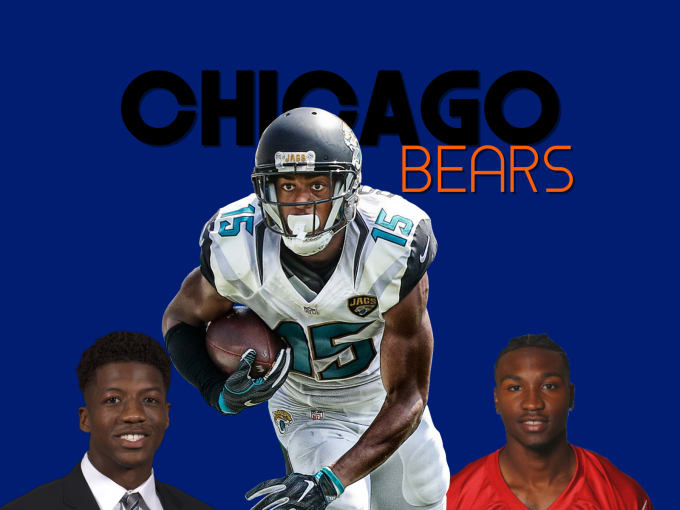 Allen Robinson

Anthony Miller

Taylor Gabriel

Good news and bad news, Bears fans! Bad news, you might have to give up on Kevin White if he doesn't excel this year. GOOD NEWS, IT MIGHT NOT MATTER BECAUSE YOU'VE GOT ALLEN ROBINSON AND TAYLOR GABRIEL! Also, that sneaky Anthony Miller draft pick could be that perfect slot WR you need to piece together a functioning offense.
QB Accuracy = 6/10 (I expect Trubisky to be slightly better this year. Slightly)
WR Predictability = 9/10 (The only risk comes with Anthony Miller)
WR Sustainability = 8/10 (No Kevin White injuries matter here, but let's not hurt A-Rob)
Overall Threat Level = Frightening
Cincinnati Bengals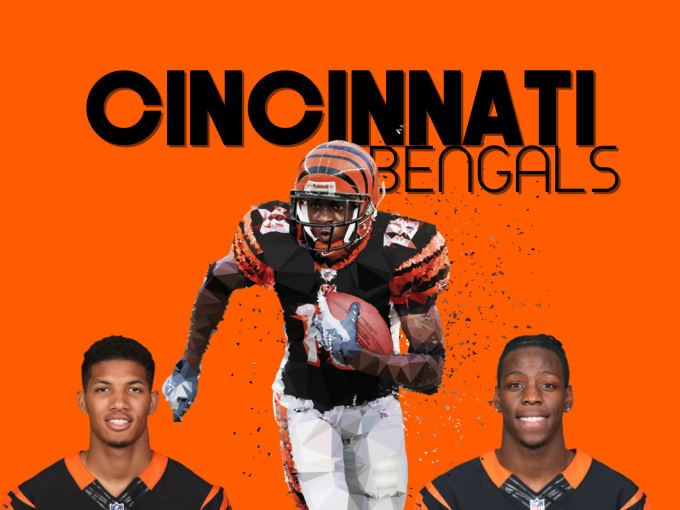 A.J. Green

Tyler Boyd

John Ross

At least you still have A.J. Green. Remember when you had Mohamed Sanu AND Marvin Jones surrounding him? Man, good times. John Ross has the speed to be, well, the speedy guy. However, that man needs to practice catching drills every day he gets the chance if he wants to bring this trio up onto the radar. Tyler Boyd, you don't suck. You're nothing special yet, but we have no reason to hate you yet.
QB Accuracy = 5/10 (Dalton is not ideal, folks.)
WR Predictability = 4/10 (John Ross catches one, A.J. Green catches the rest.)
WR Sustainability = 3/10 (Ross may go down again, and there's no insurance here.)
Overall Threat Level = Eh
Cleveland Browns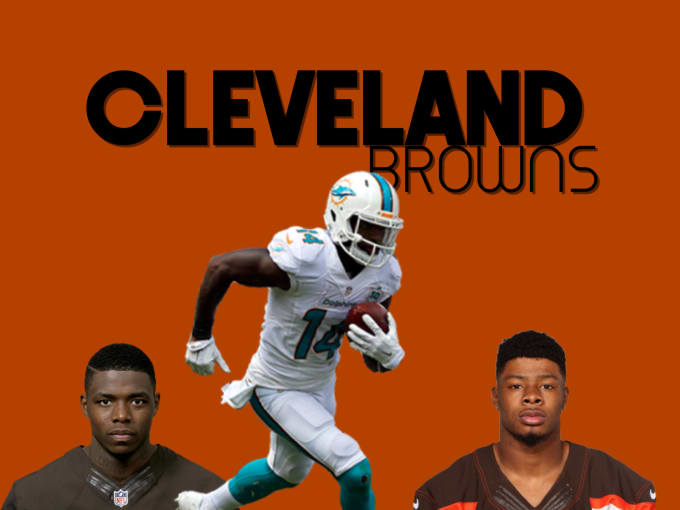 Jarvis Landry

Josh Gordon

Corey Coleman/Antonio Callaway

If Josh Gordon plays weak one, I expect you guys to tear up the opponent's defense. To have one elite WR is crazy, but TWO!? Jarvis and Gordon both have the speed to instill fear in their own matchups. On top of that, if Corey Coleman or Antonio Callaway learn to catch their passes, this team has surprising potential to be a top-receiving trio in 2018.
QB Accuracy = 8/10 (Giving Tyrod credit where it's due)
WR Predictability = 10/10 (Is it going to the elites, or is it going to the open youngsters?)
WR Sustainability = 7/10 (Risk of injuries minimal, but the group has seen their share)
Overall Threat Level = Frightening
Dallas Cowboys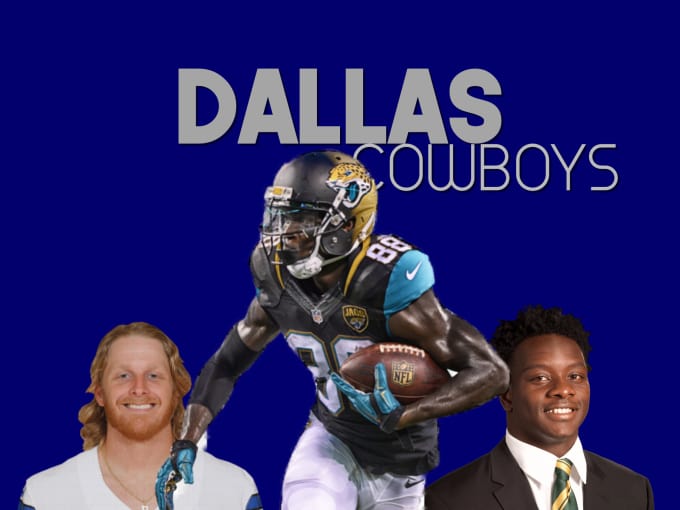 Allen Hurns

Cole Beasley

Tavon Austin/Michael Gallup

What a handful of new faces, Cowboys! You've thrown a guy who is allergic grass into your WR1 slot! Cole Beasley still catches anything and everything he sees so there's your reliability. Tavon has nothing to offer besides speed. If he ever learns to catch, then good for you guys. Michael Gallup has shown amazing strides in practice, and could very be wonderful insurance if Tavon does not improve in the catching game.
QB Accuracy = 5/10 (I don't think Dak even trusts Dak anymore.)
WR Predictability = 7/10 (New group of guys means less predictably so good for you)
WR Sustainability = 5/10 (Tavon and Hurns might snap their ankles, but Gallup and Beasley might keep you afloat.)
Overall Threat Level = Spooky
Denver Broncos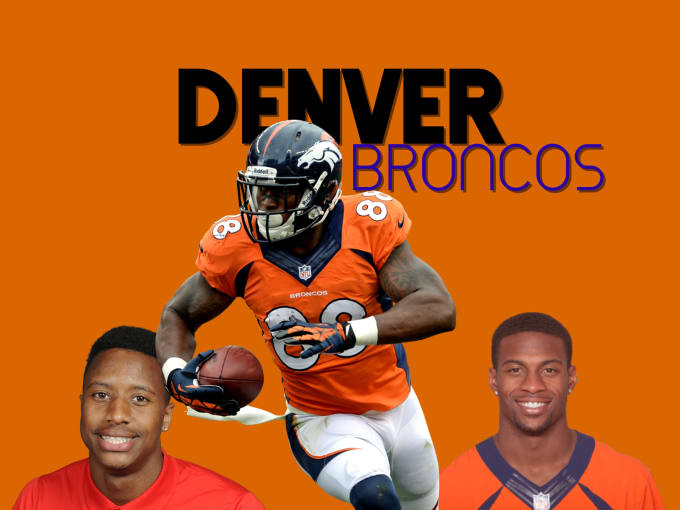 Demaryius Thomas

Emmanuel Sanders

Courtland Sutton

With a decent shiny version of Case Keenum, you guys look pretty scary again. Demaryius is still a good WR1, but he may have lost that elite status. Sanders is probably more elite and reliable the Demaryius at this point. Sutton has shown enough skill and speed to fit cozily into that WR3 slot. Overall, I have to give you guys a pat on the back for surviving Siemian and Lynch. This year will be much better.
QB Accuracy = 7/10 (I like what I saw last year out of Keenum.)
WR Predictability = 7/10 (Genuine surprise potential)
WR Sustainability = 7/10 (Good signs for the talent, and a speedy Isaiah McKenzie as insurance)
Overall Threat Level = Freaky
Detroit Lions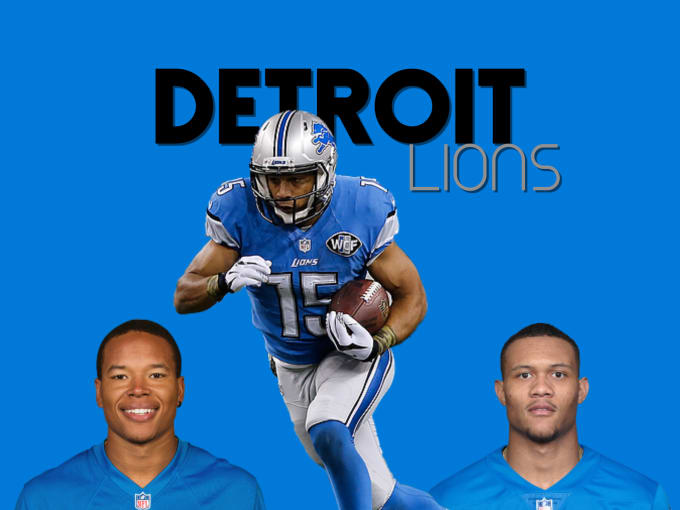 Golden Tate

Marvin Jones Jr.

Kenny Golladay

Marvin Jones Jr. looked like Antonio Brown last year. That's the best compliment any wide receiver could ever receive. Golden Tate flashed excellence every now and then last year, but not enough to be "elite." Don't get me wrong, he's still impressive. Kenny Golladay may not have Taylor Gabriel's speed, but he has the deep-ball gameplay that Will Fuller also flashed last year. If anybody says that the Lions are not contenders, then they need to be ready for a big surprise.
QB Accuracy = 9/10 (Stafford seems to only get better at play-calling)
WR Predictability = 10/10 (Cheeky! All three can make the play wherever you are on the field.)
WR Sustainability = 7/10 (They've all seen injured days, but they all fight to return to form.)
Overall Threat Level = Frightening
Green Bay Packers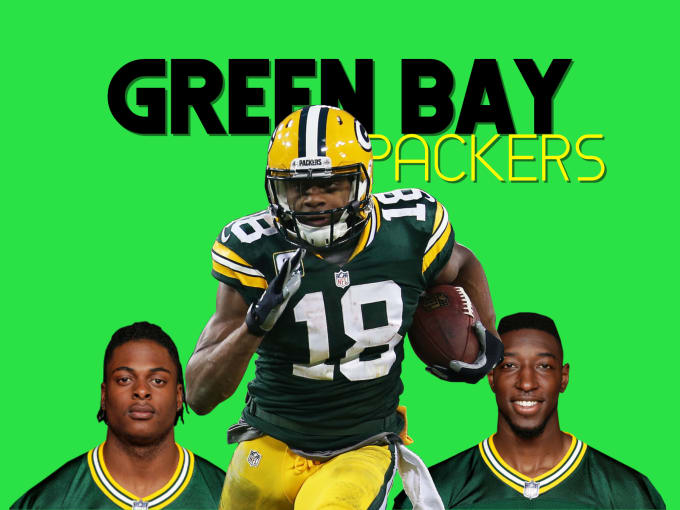 Davante Adams

Randall Cobb

Geronimo Allison/J'Mon Moore

Davante Adams has shined in the WR1 spotlight for multiple years now, and he's been behind Jordy Nelson for most of it! Randall Cobb used to be that speedy WR3 you guys need, but without Jordy and thanks to age, he's really grown into a more reliable small WR2 who knows the playbook by heart. Geronimo Allison has... well, he's made plays. We don't know him near well enough. J'Mon Moore has flashed in practice enough that it's possible he steals the WR3 spot in the depth chart. Who cares about who the wide receiver is when you have Aaron Rodgers?
QB Accuracy = 10/10 (I mean, come on.)
WR Predictability = 5/10 (Mainly Davante Adams. Maybe you'll surprise us and throw Ty Montgomery back in at wide receiver.)
WR Sustainability = 5/10 (Cobb is injury prone, and we don't know how well the fort will hold up without him.)
Overall Threat Level = Spooky
Houston Texans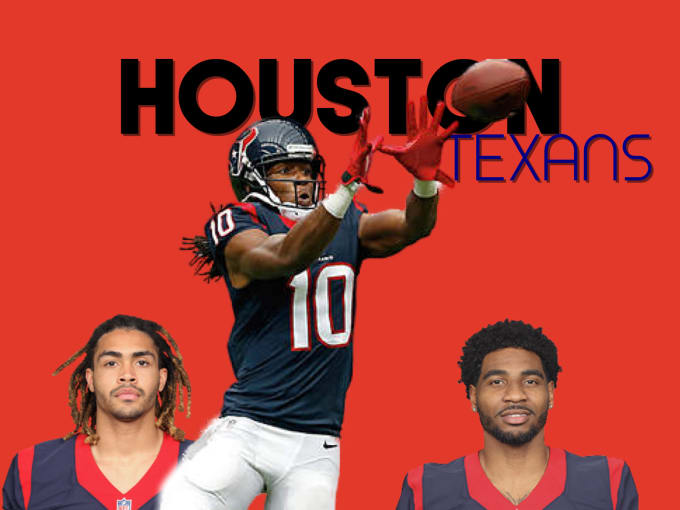 DeAndre Hopkins

Will Fuller V

Braxton Miller/Keke Coutee

Behind Antonio Brown, DeAndre Hopkins is the best wide receiver in the game. That man is a toe-tapping monster of a wide receiver. Will Fuller excels when it comes to speed, but he also showed true potential as an insanely reliable deep-threat for Deshaun Watson. The only concern is not knowing the WR3 spot. The only improvement here, however, is that we know Braxton Miller is decent at his job. If Keke Coutee steals the WR3 spot from him, that only means he's better than Braxton for the job which can only be a good thing.
QB Accuracy = 9/10 (I want to give him 10/10, but there's risk of the dreaded "sophomore slump" that ruined Dak Prescott.)
WR Predictability = 7/10 (I mean, you will always target Hopkins in the red-zone, but he'll always catch it.)
WR Sustainability = 7/10 (These guys love leg injuries, but they don't become any worse thanks to them.)
Overall Threat Level = Fearsome
Indianapolis Colts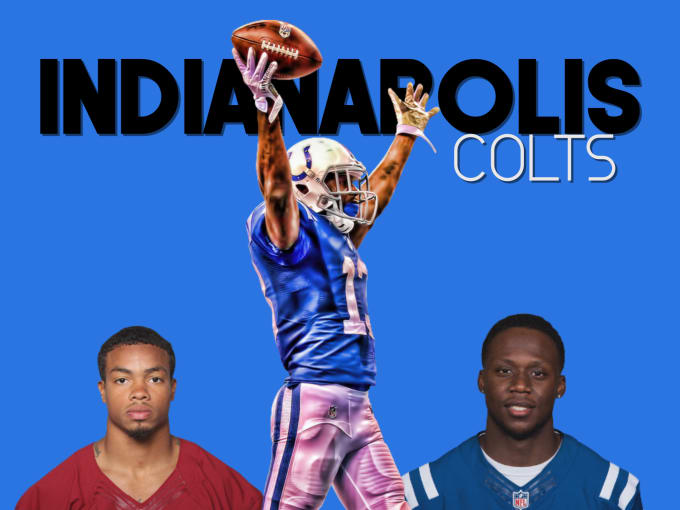 T.Y. Hilton

Ryan Grant

Deon Cain/Chester Rogers

Now, I don't want to call this pathetic too quickly, but what happened here? T.Y. is still elite and holds the entire group together. Andrew Luck as a healthy boy can probably win you a couple games by solely targeting Hilton. Ryan Grant is good, but we don't know if he's WR2 good yet. He usually catches about half of his targets. You guys have used Chester Rogers before, but we somehow still have no idea of how skilled that guy could be. Thank god T.Y. Hilton hasn't tried to get traded yet.
QB Accuracy = 10/10 (Credit where it's due. The man may only play one snap, but it will be a gorgeous pass.)
WR Predictability = 2/10 (Maybe 2-5 passes the whole year don't go to T.Y. Hilton)
WR Sustainability = 2/10 (If T.Y. goes down, the Colts go down.)
Overall Threat Level = Friendly
Jacksonville Jaguars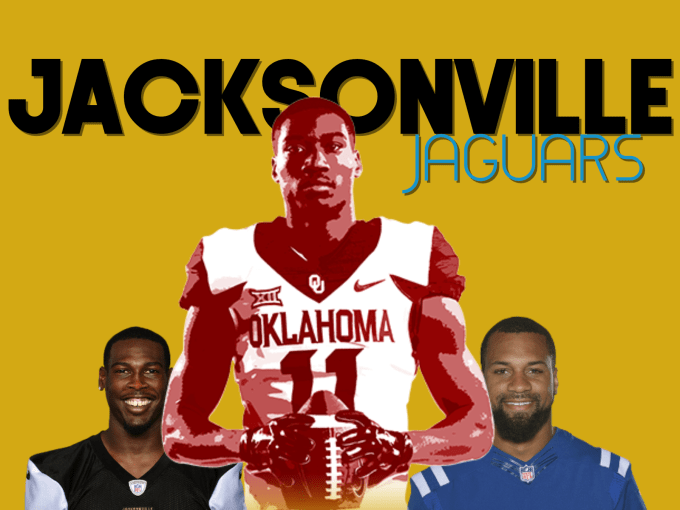 Marqise Lee

Donte Moncrief/Keelan Cole

Dede Westbrook/DJ Chark

Ok, I'm quietly horrified of you guys. Marqise is reliable. He's not elite, but he's reliable. Donte is fine and catches what he can, but I love what Keelan Cole showed off last year. Dede's confidence and Chark's speed history make them both genuinely great candidates to fill that speedy WR3 spot on the roster. Although they aren't big names, they can get touchdowns. I should be saying you'll be worse without Hurns and Robinson, but they did nothing for your team last year. Robinson was out, and Hurns only caught two touchdowns. That means Floridian G.O.A.T., Bortles, held the lead on the offensive side with unknown receivers to target.
QB Accuracy = 6/10 (Bortles is so weird. Clearly he's not always great, but some games it looks like he's figured everything out.)
WR Predictability = 10/10 (New set-up will always start out working in your favor)
WR Sustainability = 7/10 (Injury prone receivers or not, I like the backups who can jump in for this team.)
Overall Threat Level = Eerie
Kansas City Chiefs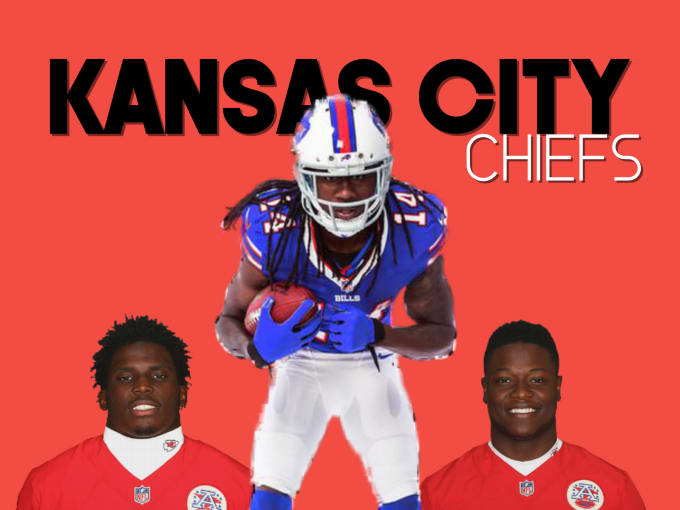 Tyreek Hill

Sammy Watkins

Chris Conley

You guys really like to say screw it to the reliable layout, don't you? Who needs a speedy WR3 when you can have twoelite speedy wide receivers as your WR1 and your WR2! You and the Browns deserve credit for those moves. I'm scared of both of you because now you have two people who can outrace every opponent in their way. Chris Conley is ok too. Ok enough. If he got any better, then I'm truly terrified.
QB Accuracy = 6/10 (I love Mahomes, but I feel like he'll be kind of inaccurate on his deep passes.)
WR Predictability = 10/10 (Not to mention Travis Kelce is a thing)
WR Sustainability = 7/10 (Watkins may love snapping his ankle, but Tyreek held the fort by himself last year.)
Overall Threat Level = Terrifying
L.A. Chargers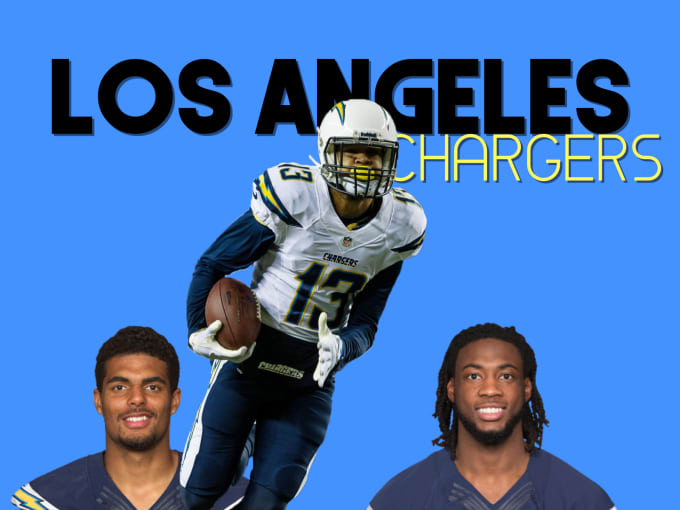 Keenan Allen

Tyrell Williams

Mike Williams/Travis Benjamin

This is pretty. Oh man, this is pretty. Speed runs through the veins of them all. The elite status of Allen, the surprisingly reliable hands of Tyrell Williams, and the speed of Travis Benjamin could bring together a whole monstrous threat. The only thing people won't see coming is a healthy Mike Williams. He could make you even scarier. That's crazy. Your only problem is that these are your only four guys.
QB Accuracy = 10/10 (Philip Rivers has yet to get worse, and hardly gets enough credit for how good he is.)
WR Predictability = 10/10 (Every single guy could take the ball 80 yards.)
WR Sustainability = 6/10 (If one goes down, the missing receiver may be noticeably missed.)
Overall Threat Level = Sinister
L.A. Rams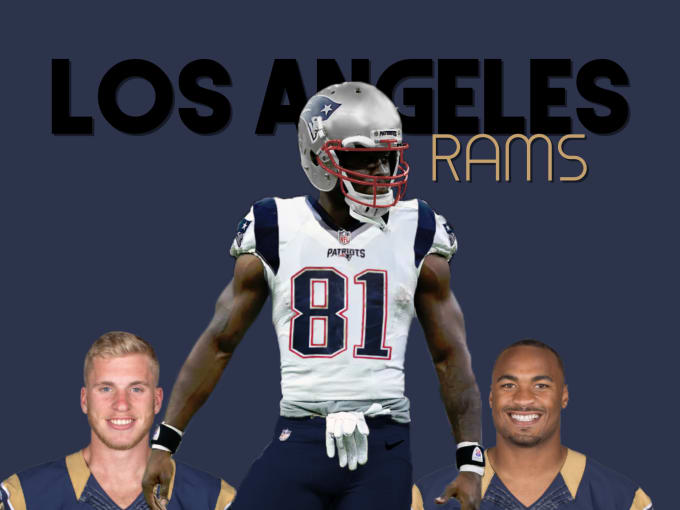 Brandin Cooks

Cooper Kupp

Robert Woods

Way to put a lock on Brandin Cooks. There's so much untapped elite potential in Cooks that it's crazy. Kupp has shown flashes of being the fighter he needs to be in order to strongly hold that reliable WR2 role. The speed and juke ability of Robert Woods was never utilized by the Bills the way you guys have started using him. This group had to be made in a lab because you guys are starting to like the next Patriots.
QB Accuracy = 7/10 (Goff plays better when Gurley plays better)
WR Predictability = 10/10 (Gurley keeps the defense guessing, and these guys can spread all across the field)
WR Sustainability = 9/10 (They've been injured in the past, but they never forget how great they are)
Overall Threat Level = Spine-Chilling
Miami Dolphins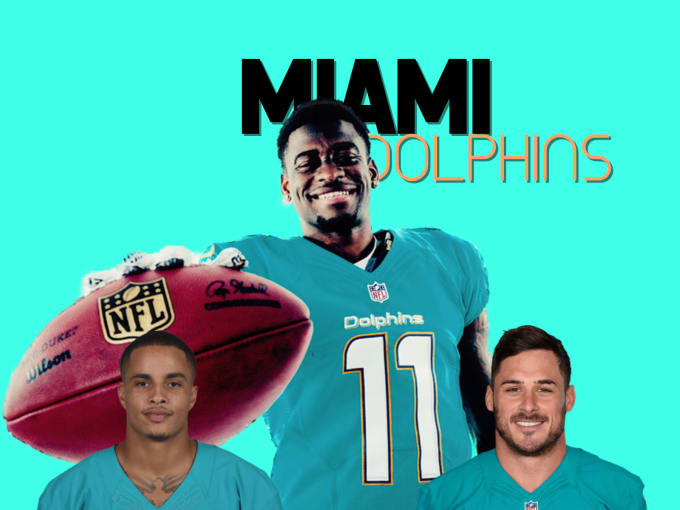 DeVante Parker

Kenny Stills

Danny Amendola

DeVante has shown reasons why he can lead, but not enough to make him elite. Kenny Stills has super on or super off games. Either he catches all of his 70-yard touchdown passes, or he drops every easy target he gets. Danny Amendola may quietly make up for losing Landry.
QB Accuracy = 4/10 (I'm a Bears fan and I always hated Cutler. I'm sorry, but Tannehill is not any better.)
WR Predictability = 9/10 (I'll hand this to you. I predict Amendola gets the most targets, but I genuinely can't tell who the favorite will be.)
WR Sustainability = 6/10 (I don't think the team is "superior" with everyone healthy so they wouldn't get super "worse" if they lost them.)
Overall Threat Level = Spooky
Minnesota Vikings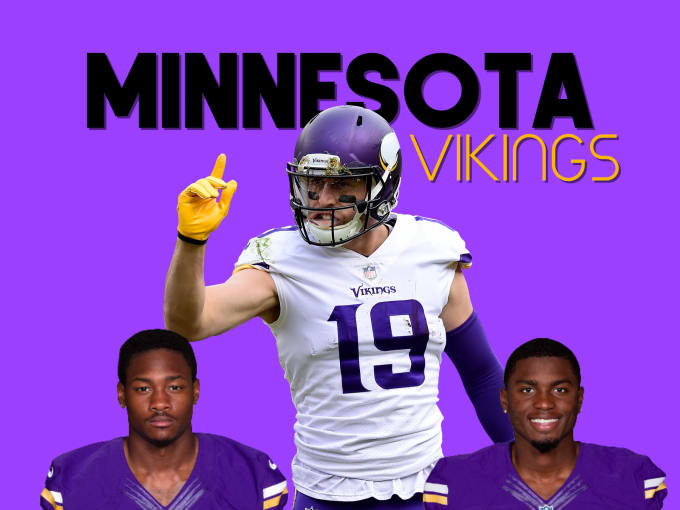 Stefon Diggs

Adam Thielen

Laquon Treadwell/Kendall Wright

We all that Thielen is technically getting more looks than Diggs, but Diggs still has the potential to be a very successful WR1. His speed and juke ability keep him a high-level threat. Thielen just happens to be more than likely the most reliable WR2 in the game. He catches every pass he receives. If the yards aren't coming, throw to him. Laquon has the speed to fill the WR3 role, but he has yet to show off what you guys would love to see in terms of catching passes. Kendall Wright is a reliable replacement, but a reliable Laquon Treadwell would be much scarier.
QB Accuracy = 8/10 (Kirk Cousins flashes talent often, but who knows how a new scheme treats him.)
WR Predictability = 8/10 (Diggs is open down the field, Thielen is open in the middle, and Laquon is around.)
WR Sustainability = 7/10 (If Diggs goes down, Thielen can manage for a while.)
Overall Threat Level = Frightening
New England Patriots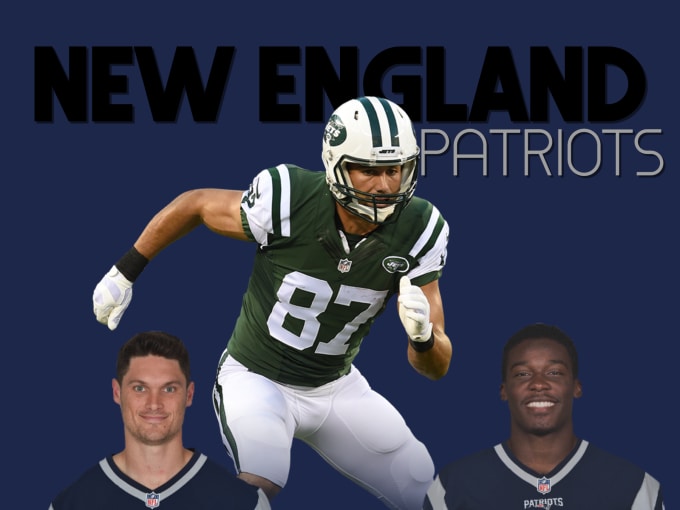 Chris Hogan

Eric Decker

Phillip Dorsett/Kenny Britt

We're taking into account that Edelman is most likely suspended, and the Patriots really don't want to keep Malcolm Mitchell around. Edelman and Mitchell active would make this receiving corps horrifying, but, without them, it's a bit of unpredictable mess. Hogan is good and reliable enough as a WR1 who already knows how to play alongside Tom Brady. Eric Decker has a reliable past, but he hasn't shown it all too well since leaving the Jets. Dorsett has the speed to fill that speedy WR3 role, but he needs more targets to show his reliability. Britt is a great insurance player here to have just in case anybody goes down or doesn't live up to their hype. Tom Brady is getting older. People love him. I personally think he gets lucky with fouls called his way a bit too often. He hasn't looked accurate the past two years, but fouls and a decent receiving corps has kept his name above water. He has a tremendous football I.Q., but beware the lack of physicality.
QB Accuracy = 8/10 (He's lost accuracy, but still a wonderful play-caller.)
WR Predictability = 10/10 (The Patriots are known for being unpredictable.)
WR Sustainability = 8/10 (Edelman will stop being suspended eventually, and they always seem to make due with what is at hand.)
Overall Threat Level = Freaky enough
New Orleans Saints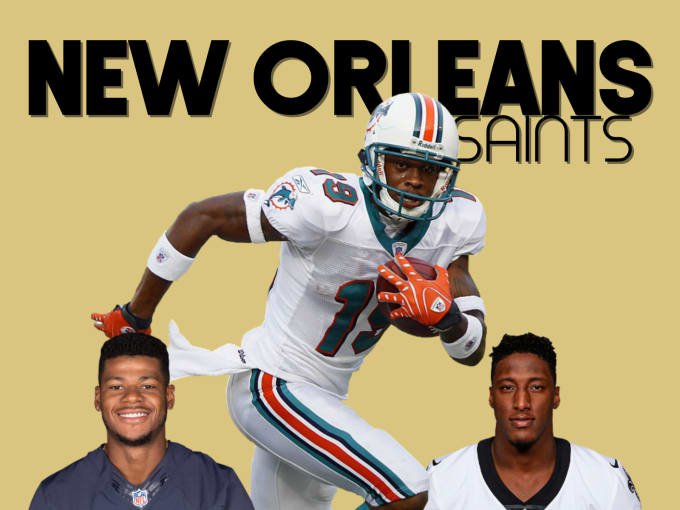 Michael Thomas

Cameron Meredith

Ted Ginn Jr.

You guys are heavily underrated. This is amazing. Michael Thomas didn't have much elite status last year, but his hands and size consistently make him a threat on any 50/50 ball. Cameron Meredith, the one that got away from the Bears. Use him well. This man was reliable with the mess of a quarterback roster the Bears have been dealing with. Imagine how much he's going to shine playing with a future Hall of Fame quarterback. Ted Ginn Jr. is forever going to be a favorite as a speedy WR3. He hasn't lost a step, and his hands still catch whatever is sent his way. This team is one big monster.
QB Accuracy = 10/10 (Brees freaking gets it done.)
WR Predictability = 10/10 (Never letting the defense relax)
WR Sustainability = 10/10 (Brandon Coleman, Tommylee Lewis, and Michael Floyd are ready to help when their number is called.)
Overall Threat Level = Spine-Chilling
New York Giants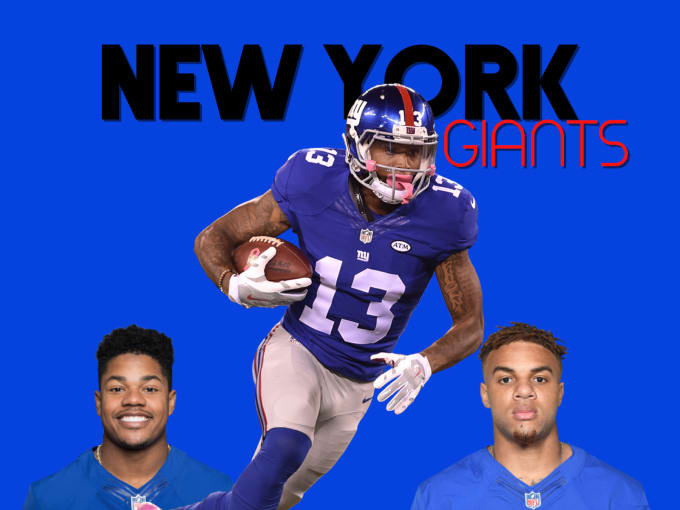 Odell Beckham Jr.

Sterling Shepard

Roger Lewis

Odell is this team's lucky charm. Without him, you have a veteran QB who is surrounded by inexperienced potential talent. Odell obviously stands alone in the wide receiver corp as the elite WR1. Shepard is becoming more and more as a WR2. Roger Lewis flashed excellence rarely this past season. If practice makes perfect, and this guy puts in the hours, they might have an underdog wide receiver corp on their hands.
QB Accuracy = 7/10 (Eli, Odell is good, but he won't catch every bad pass.)
WR Predictability = 5/10 (I mean it's going to be Odell's ball.)
WR Sustainability = 1/10 (No Odell, no wins)
Overall Threat Level = Eh
New York Jets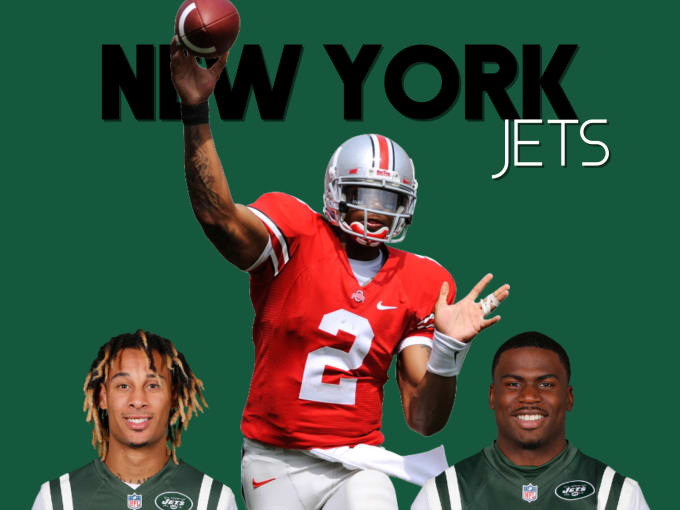 Robby Anderson

Quincy Enunwa

Jermaine Kearse/Terrelle Pryor Sr.

Staying unpredictable at its finest. Ok, so apparently Robby Anderson is really good. Not just fine, he's great. Quincy Enunwa even flashed greatness before being injured. Jermaine Kearse and Terrelle Pryor both have impressive moments in their past, but will playing on the Jets fuel or deflate their motivation to become better? Personally, I'm surprised how much I like what you guys have to work with. Everybody here is seen as a nobody, but they all have a reason to be feared. Whether you have McCown, Bridgewater, or Darnold as your QB, you have a team to fight with.
QB Accuracy = 8/10 (McCown's confidence seems to be rising)
WR Predictability = 10/10 (The mess that works to your advantage)
WR Sustainability = 6/10 (Without these guys, the team could fall off the radar)
Overall Threat Level = Alarming
Oakland Raiders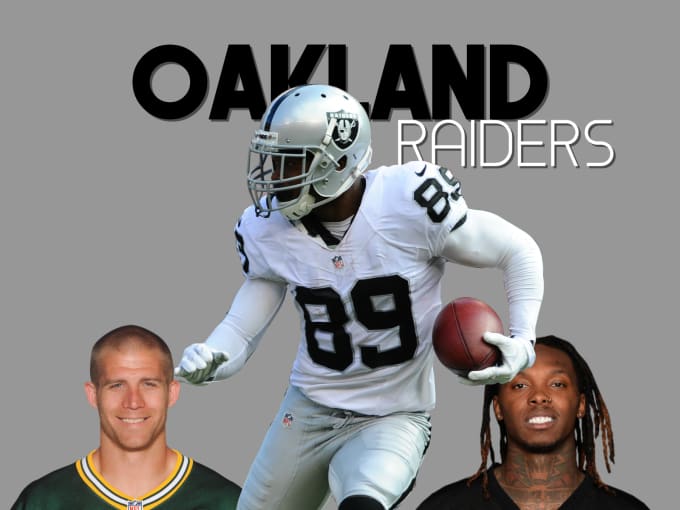 Amari Cooper

Jordy Nelson

Martavis Bryant

Wow. I'm speechless. Way to win the free-agent lottery. Amari Cooper constantly flashes elite WR1 potential, but somebody needs to buy him a new pair of hands before I can be truly terrified of him. Jordy Nelson is an insanely reliable man. Everybody talks about how old he is, but everybody overlooks the fact that he, truthfully, hasn't shown any signs of slowing down. When healthy, he still catches all of his touchdown passes. He's like Larry Fitzgerald, but everybody thinks he should retire for some reason. Martavis Bryant is a beautiful monster to have as your speedy WR3. I will have you a huge tip of the cap here. I would not change a thing.
QB Accuracy = 8/10 (Derek Carr was off last year after an injury, but hopefully he's back on track.)
WR Predictability = 11/10 (That 11 is on purpose.)
WR Sustainability = 10/10 (Ryan Switzer and Seth Roberts are amazing speedy insurance, and Johnny Holton is impressive when he's not throwing punches.)
Overall Threat Level = Absolute Nightmare
Philadelphia Eagles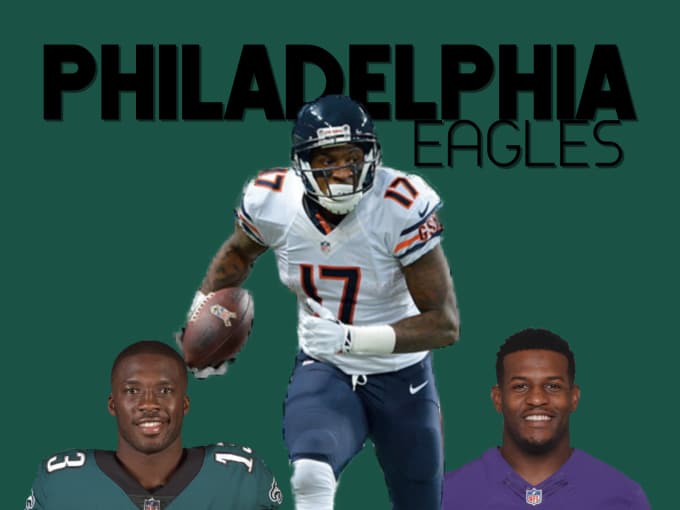 Alshon Jeffery

Mike Wallace

Nelson Agholor

Truly terrifying now that Nelson Agholor finally learned how to catch the ball! Alshon has always been a true elite WR1, but now he has a good QB to work with. Mike Wallace was reliable for the Ravens, but he too will only improve thanks to an upgrade at QB. Nelson Agholor showed amazing talent this past season. If he wasn't just a one-year wonder, his speed at WR3 will bring the pieces of this team together beautifully.
QB Accuracy = 10/10 (Wentz showed elite QB potential last year.)
WR Predictability = 10/10 (Truly an unpredictable threat at any yard mark)
WR Sustainability = 8/10 (Mack Hollins and Markus Wheaton both have great reputations now at the position to step in if need be.)
Overall Threat Level = Spine-Chilling
Pittsburgh Steelers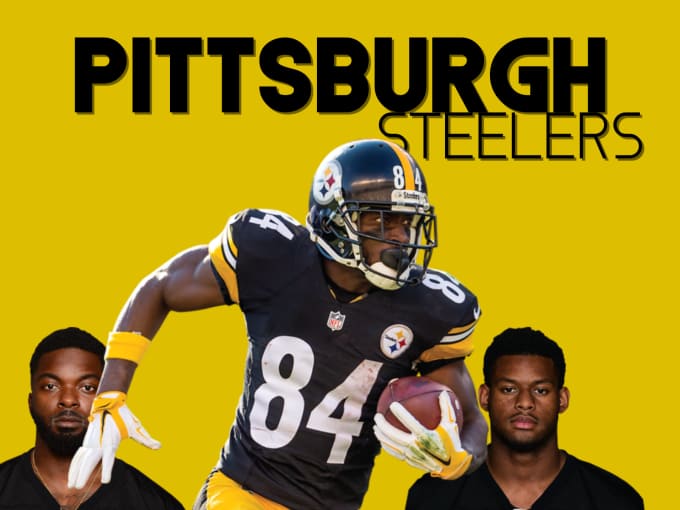 Antonio Brown

JuJu Smith-Schuster

Eli Rogers/Darrius Heyward-Bey

AB is a god. A small god, but a god nonetheless. He catches every ball thrown to him or not thrown to him. He's that impressive. JuJu flashed excellent signs to fill in as a speedy reliable WR2. The loss of Martavis Bryant, however, is big. Rogers and Heyward-Bey have been ok before, but neither of them ever really earned a starting role. If one of them steps up, then the Steelers might still be contenders. Might.
QB Accuracy = 8/10 (Big Ben is fading, but he's still smart.)
WR Predictability = 7/10 (AB will catch all of his passes so they may as well have everyone cover JuJu.)
WR Sustainability = 3/10 (If they lose AB, I don't think JuJu can hold the fort alone.)
Overall Threat Level = Freaky
Seattle Seahawks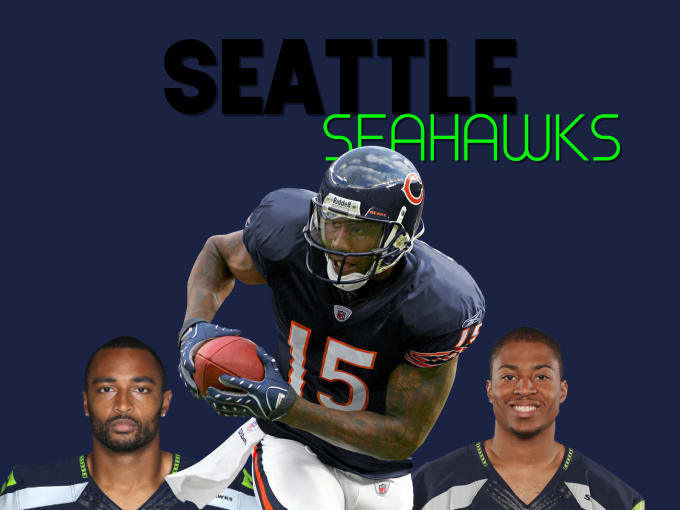 Doug Baldwin

Brandon Marshall

Tyler Lockett

Doug Baldwin hardly gets enough credit for how hard he tries out there for you guys. He's pretty incredible. Not elite, but he's dang impressive as a WR1. Brandon Marshall has reason to be a reliable WR2 as long as his age doesn't show this year. Tyler Lockett is still quietly a dang speedy WR3 that could finally start stealing the spotlight if he can have a year without injuries.
QB Accuracy = 9/10 (Russell Wilson rushes himself sometimes, but he's becoming something incredible.)
WR Predictability = 7/10 (Baldwin is the reliable option here, but the other options aren't terrible.)
WR Sustainability = 2/10 (A lack of insurance on a team that lets their QB get sacked far too often)
Overall Threat Level = Spooky
San Francisco 49ers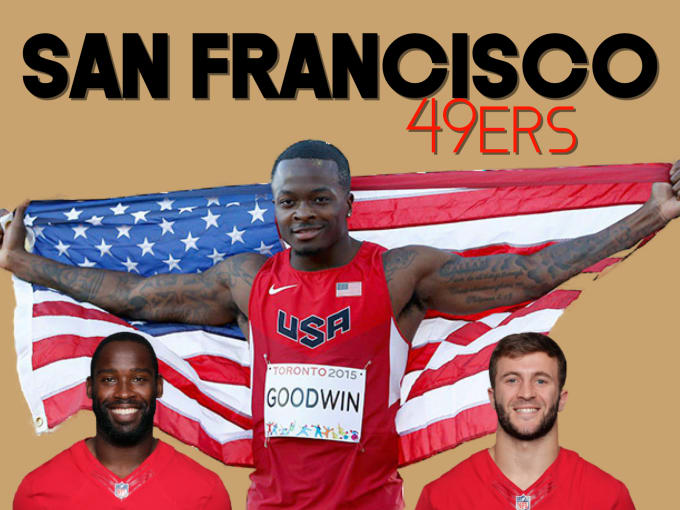 Pierre Garcon

Trent Taylor

Marquise Goodwin

Quietly effective! Jimmy G could make this trio look scary. Pierre is reliable enough to be a WR1, and Marquise is a ridiculously speedy and fairly reliable WR2/3. I love the thought of Trent Taylor becoming this team's version of Adam Thielen. He flashed talent when given the chance last year. I expect him to show off a little bit more this year.
QB Accuracy = 9/10 (I don't want Jimmy G to start slumping, but he's been amazing so far.)
WR Predictability = 8/10 (Jimmy G is accurate enough he can keep the defense guessing.)
WR Sustainability = 4/10 (Losing one, you can survive. Losing two, games are going to be a fight to the death)
Overall Threat Level = Freaky
Tampa Bay Buccaneers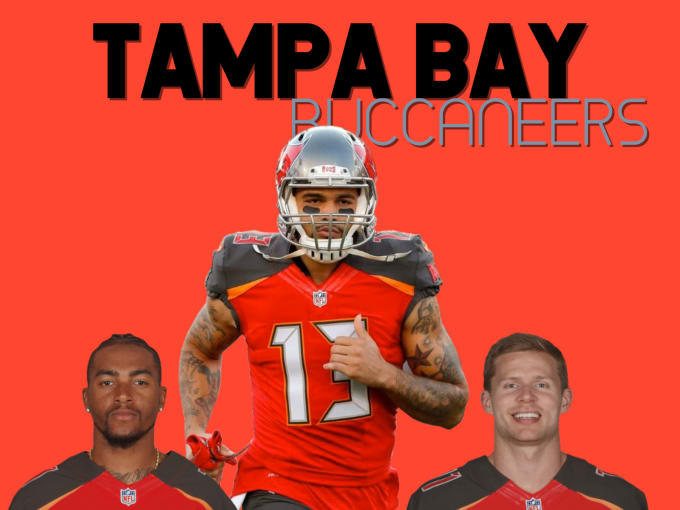 Mike Evans

Adam Humphries

DeSean Jackson

Mike Evans continues to shine as the team's WR1 thanks to his height and strength. He wins his 50/50 passes with aggression. Adam Humphries often goes overlooked by fans and the team itself as a reliable WR2, but hopefully, that changes this upcoming year. DeSean has shown that his speed to be a WR3 is still around, but the team needs to learn how to properly use him in order to let the man shine.
QB Accuracy = 5/10 (Jameis needs to practice 24/7)
WR Predictability = 5/10 (Mike Evans is always your red-zone target.)
WR Sustainability = 5/10 (I kind of like Chris Godwin, but he's not enough to fix something that's broken.)
Overall Threat Level = Eh
Tennessee Titans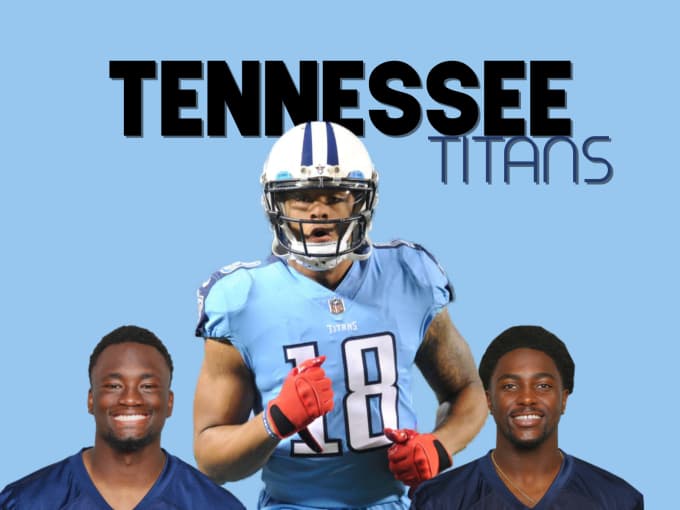 Corey Davis

Rishard Matthews

Taywan Taylor

Just like the Vikings, your true talent is the WR2. Corey Davis started to show talent by the time you reached the playoff so he might start earning his WR1 spot. Rishard Matthews is by far your most reliable receiver. Taywan Taylor showed off his speed a surprising amount last year with a few incredible plays he got to be a part of. Practice is all you can ask for here. You have the potential to be scary. I'm not terrified yet, but you can change my mind.
QB Accuracy = 7/10 (He's not super accurate, but Mariota is only getting better.)
WR Predictability = 7/10 (It's probably to Rishard Matthews, but Corey and Taywan may start stepping up.)
WR Sustainability = 2/10 (If Tajae Sharpe had to come in, at least he knows the playbook.)
Overall Threat Level = Spooky
Washington Redskins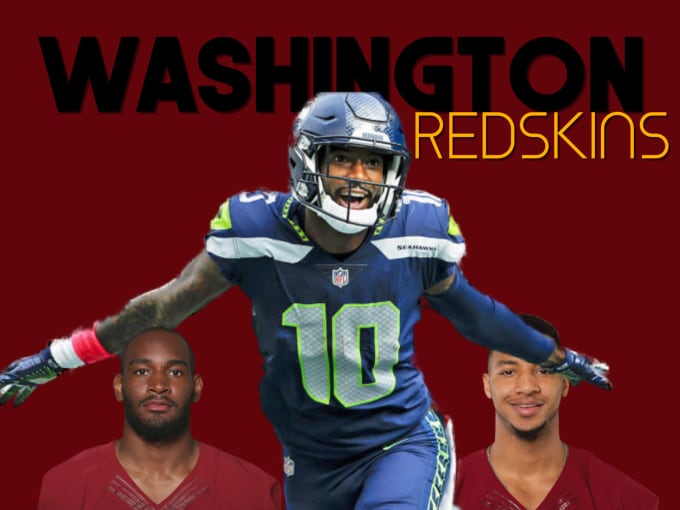 Jamison Crowder

Paul Richardson

Josh Doctson

The true missing piece here is whether or not Josh Doctson can start flashing his talent. Jamison Crowder can hold his own as a reliable WR1, and Paul Richardson showed the world how reliable he can truly be last year. If Josh Doctson doesn't work out, Simmie Cobbs could be your surprisingly great rookie WR3.
QB Accuracy = 8/10 (Last year Alex Smith had the time of his life. I think Paul Richardson will be his new Tyreek Hill)
WR Predictability = 7/10 (Probably the WR1 or WR2, and prove me wrong Josh Doctson)
WR Sustainability = 5/10 (Simmie Cobbs is looking good so far, and Brian Quick once had a decent couple of games)
Overall Threat Level = Kinda spooky