Unbalanced is powered by Vocal creators. You support
Matthew Williams
by reading, sharing and tipping stories...
more
Unbalanced is powered by Vocal.
Vocal is a platform that provides storytelling tools and engaged communities for writers, musicians, filmmakers, podcasters, and other creators to get discovered and fund their creativity.
How does Vocal work?
Creators share their stories on Vocal's communities. In return, creators earn money when they are tipped and when their stories are read.
How do I join Vocal?
Vocal welcomes creators of all shapes and sizes. Join for free and start creating.
To learn more about Vocal, visit our resources.
Show less
NBA Playoff Breakdown
Western Conference Edition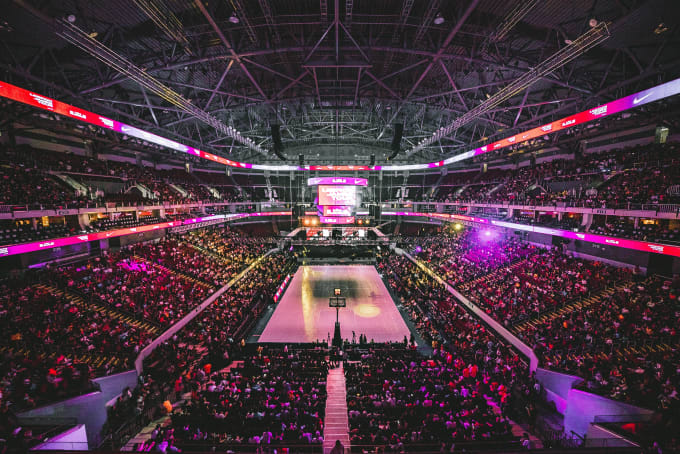 After six grueling months of regular season play, the NBA Playoffs are upon us. Diehard fans who trudged through the long month of March are about to find relief as they bask in playoff excitement. Regular NBA fans can finally dust off their Steph Curry jerseys, and watch the only professional basketball they care about. To commemorate this joyous occasion, I am going to break down each first round playoff matchup, and make some predictions. I'll start in the West.
Round 1: Warriors vs Clippers
The Clippers had one of the most surprising seasons in recent memory. They began the season hot, winning fifteen of their first twenty games, before going into a slight skid. They traded their all-star small forward Tobias Harris halfway through the season, pushing many pundits to predict that the Clippers were tanking. Instead, the Clips rallied around a roster full of vets that showcased the power of playing as a team. Coached by a resurgent Doc Rivers, this team of feisty veterans and perennial role players has broken the mold of the modern NBA, finishing with a solid 48-34 record. The Clippers are deep, hungry, and play with a chip on their shoulder. It's just too bad they are playing Golden State. This juggernaut of a team featuring the greatest backcourt of all time in the form of one Steph Curry, and one Klay Thompson, along with potentially the greatest scoring threat of all time in Kevin Durant, are the consensus favorite to win the title. I have nothing but praise for the Clippers and truly believe they will give Golden State everything they can. But in the playoffs, top tier talent outweighs depth, and no team has better top talent than the Warriors. Golden State in five.

Round 1: Nuggets vs Spurs
If you hate the modern NBA, and yearn for the days of mid-range jumpers and big men dominating the court, tune into this game. The San Antonio Spurs, led by DeMar DeRozan and LaMarcus Aldridge take a league high amount of shots from midrange, an archaic form of basketball being pushed out by the advent of the three-shot. The Spurs have dominated at home, winning 32 of the 41 games played at the AT&T Center. On the flip side, the Spurs are only 16 of 25 on the road, by far the worst road record of any Western Conference Playoff team.
Their opponent is the Nuggets, potentially the feel good story of the NBA this season. Led by big man, and passing sensation, Nikola Jokić, the Nuggets finished with a 54-28 regular season record. Like the Spurs, the Nuggets are killers at home, winning 34 games in the mile high city. Although they posted a near .500 record on the road, any eye test could tell you that the Nuggets aren't nearly as effective when they leave Denver. This series will be decided by which team can snag a win on the road, and, while I really think it could go either way, I think Greg Popovich proves why he is the greatest head coach of all time. Spurs in seven.
Round 1: Trail Blazers vs Thunder
This is the superstar matchup that casual NBA fans live for. Russell Westbrook going toe to toe with Damian Lillard. CJ McCollum and Paul George hoisting up threes. Two of the wildest crowds in the NBA passionately cheering for their teams. The biggest overarching question for this series revolves around the health of each team. The Trail Blazers woes are well noted. Center Jusuf Nurkić went down towards the end of the regular season with a brutal leg injury. Guard C.J. McCollum, diagnosed with a left knee strain, missed games down the stretch, and is only returning with three games left in the regular season. All-star point guard Damian Lillard has shouldered the brunt of the load, relying on a young Zach Collins and role players such as Evan Turner and Seth Curry to eke out the Rockets for the three seed.
Their opponents are the Thunder, again a six seed after another roller coaster of a season. For long stretches of this season the Thunder looked like the third best team in the West. They dominated opponents, with stars Paul George and Russell Westbrook leading a league-best defense. But towards the end of the season, the injury bug hit George, and the Thunder have not been the same team. Although George is back in the lineup, a lingering back strain has caused the all-star to regress from his earlier MVP caliber play. The Thunder need him to get back to his old form, because the Trail Blazers lack of a great big gives them a good chance for an upset. Steven Adams, the loveable center from New Zealand, is a great two way player. Without Nurkić holding down the center, the Trail Blazers have been forced to rely on Enes Kanter in the center position. Kanter is a sieve on defense, and will definitely be exploited by Oklahoma City. This feels like another grueling series, but I'm going to trust in Westbrook and George. Thunder in six. 
Round 1: Rockets vs Jazz
Any conversation about the Rockets begins and ends with James Harden. Harden had a "backpack year": He looked at his decrepit team, picked them up, threw them on his back, and carried them to the playoffs. Since the modern NBA, Harden has had the second most efficient offensive scoring season, and is one of three players to average more than 36 points per game (Wilt Chamberlain did it five times, and Jordan did it once). After losing stars Chris Paul and Clint Capela, Harden didn't panic–he just won basketball games. Now the Rocket stars are back, and they seem fully healthy going into the playoffs.
Their opponent is the Utah Jazz, a team led by second year player Donovan Mitchell, and all-star snub Rudy Gobert. This Jazz team is fun, deep, and dangerous. Mitchell started the season with an apparent sophomore-slump, but has bounced back beautifully down the stretch. His is shadowed by the internet-sensation Joe Ingles and defensive dog Jae Crowder. The Jazz have a great defense, mainly due to the presence of Rudy Gobert a perfect example of a modern big who can clog driving lanes, and switch onto outside guards. The matchup to watch in this series will be on this side of the court. If the Jazz are to have a chance, Gobert will have to stop James Harden from having his way on the court. That's a tall order to ask anyone. Rockets in five.
The first round begins on Saturday. I hope you are looking forward to this as much as I am. Hopefully these predictions are somewhat close to being accurate, but if you want to know who to bet on, don't look at me. We have three rounds of Western Conference play and anything can happen–except the Warriors losing. But that's just Warriors basketball. Tune into these games and, as always, go Thunder.