Unbalanced is powered by Vocal creators. You support
Dave Schneider
by reading, sharing and tipping stories...
more
Unbalanced is powered by Vocal.
Vocal is a platform that provides storytelling tools and engaged communities for writers, musicians, filmmakers, podcasters, and other creators to get discovered and fund their creativity.
How does Vocal work?
Creators share their stories on Vocal's communities. In return, creators earn money when they are tipped and when their stories are read.
How do I join Vocal?
Vocal welcomes creators of all shapes and sizes. Join for free and start creating.
To learn more about Vocal, visit our resources.
Show less
Most Beautiful Ballparks in the US
Some of the best views in town are at the game. Here are the most beautiful ballparks in baseball.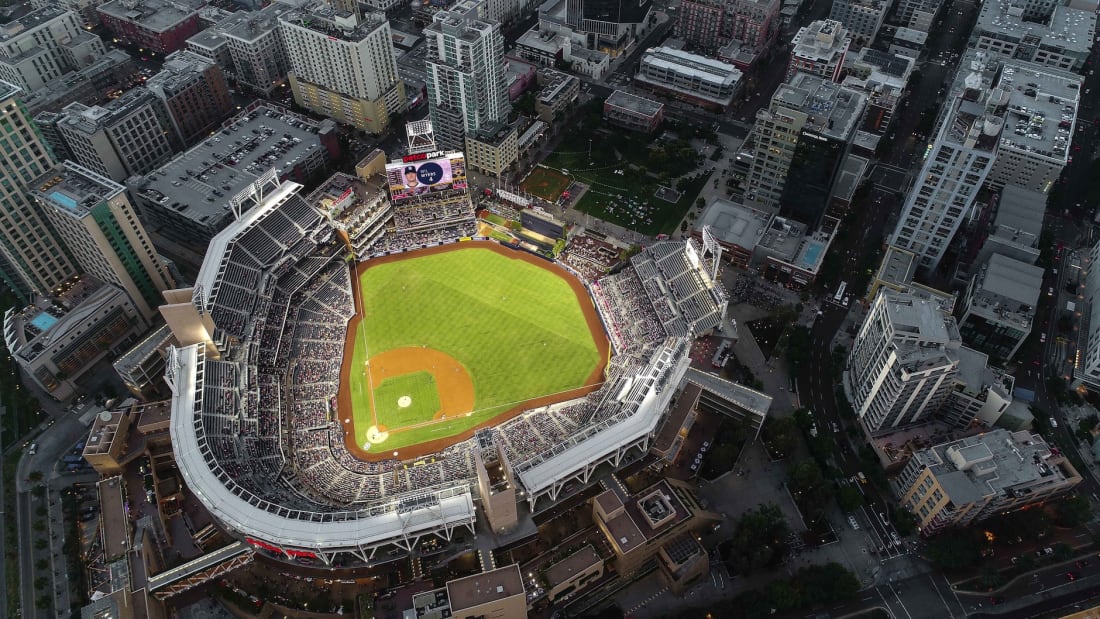 There are 30 different Major League ballparks between the US and Canada. While each ballpark has its own geological features and amenities, some are in need of a major renovation, such as Tropicana Field in Tampa. But then there are the ballparks that stick out because of their craftsmanship and homage to the community. In the late 1990s, new stadiums like Chase Field in Arizona were geared towards a more modern approach. While the swimming pool in right field is a nice touch, Chase Field is now aging poorly with structural issues. Stadiums are now being built with a more classic, retro design to capture the intimacy and essence of a baseball game. Developers like Populous have tried to make ballparks smaller, relying more on views and amenities, getting fans closer to the action. These are the most beautiful ballparks in baseball. 
PNC Park - Pittsburgh Pirates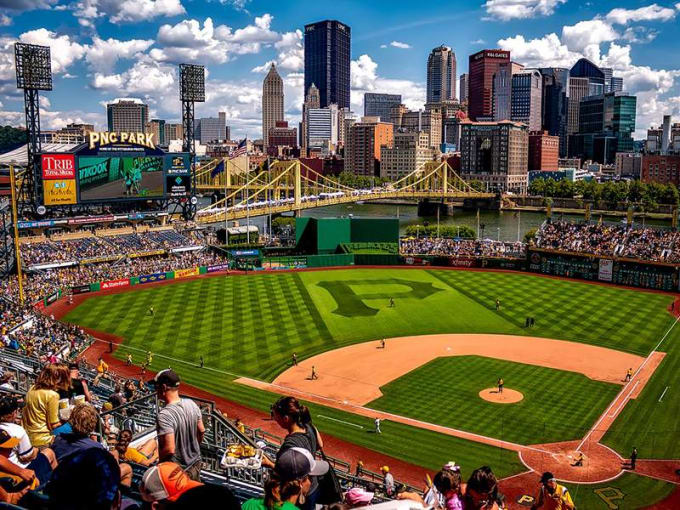 Often considered the most beautiful ballpark in the country, PNC Park arguably the best view of them all. From the downtown Pittsburgh skyline to the Roberto Clemente bridge and the ballpark's 38,000 capacity, you feel connected to the city. Opened in 2001, PNC Park was the first ballpark to have less than three decks since the 1950s, giving fans an intimate experience at the game. 
SunTrust Park - Atlanta Braves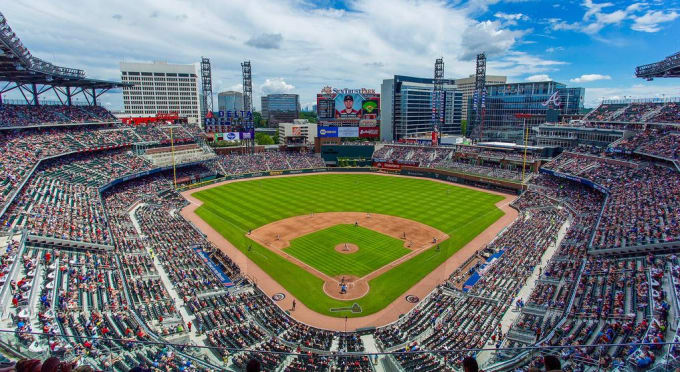 The new home of the Atlanta Braves is a beauty. Modeled after several other notable stadiums, SunTrust Park features many amenities for fans, including its own village called The Battery. The Braves village includes hotels, restaurants, bars, clubs and even a movie theater. The ballpark itself is much smaller than Turner Field, which was built for the 1996 Olympics. SunTrust Park is a work of art and built perfectly for baseball. 
AT&T Park - San Francisco Giants
AT&T Park is iconic, with its big Coke bottle sign, baseball glove and views of the San Francisco Bay. What's more exciting is watching fans paddle in canoes and kayaks in McCovey Cove, trying to catch home run balls. AT&T Park is the only ballpark accessible by boat and has single deck bleachers, giving fans an intimate, classic feel. 
Petco Park - San Diego Padres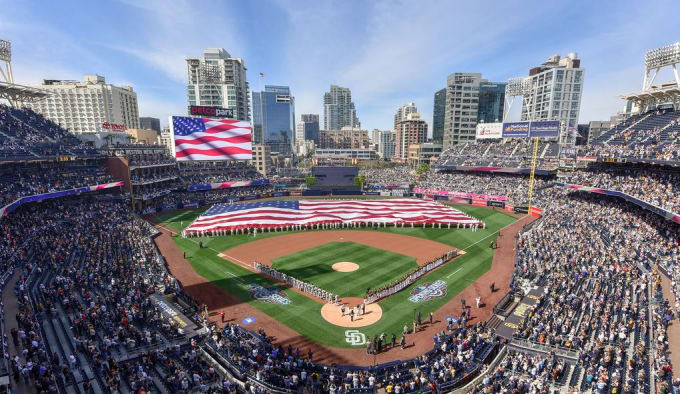 Located in downtown San Diego, Petco Park features some of the most complete views of the city, with buildings and skyscrapers towering over the ballpark. Not to mention, the weather in San Diego is arguably the best in the entire country. Petco Park also has multiple breweries at the stadium, offering fans all different kinds of beers and food. All it's missing is a winning team, as the Padres are one of six teams that have never won a World Series. Nevertheless, Petco Park is still one of the most beautiful ballparks in baseball. 
Wrigley Field - Chicago Cubs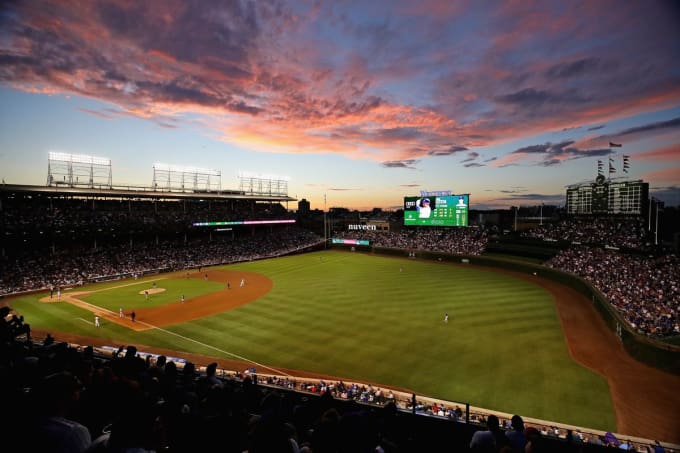 Coors Field - Colorado Rockies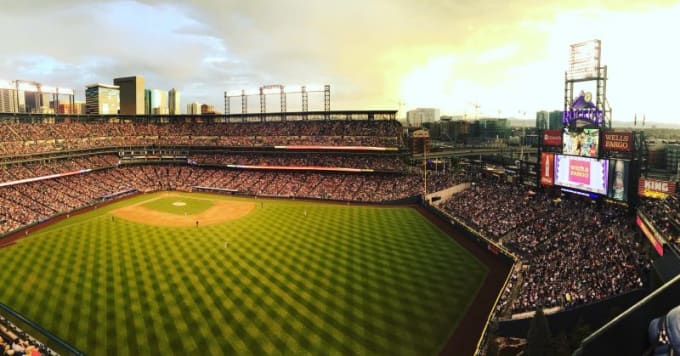 Coors Field offers beautiful views of the sun setting over the Rocky Mountains. Also, because of its elevation, the ballpark offers plenty of home runs. Now with its own party deck in right field, fans can enjoy the game at a bar with 52 different beers on tap. With a capacity of 50,000 people, Coors Field stands as the second largest in baseball. 
Oriole Park at Camden Yards - Baltimore Orioles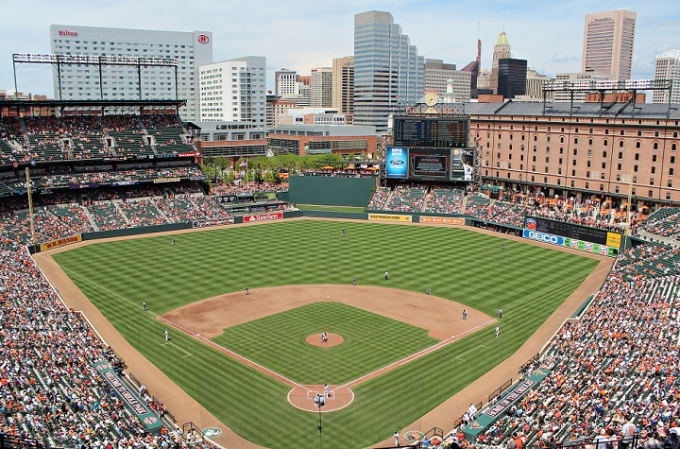 Camden Yards has long been considered one of the most beautiful ballparks in the country. Opened in 1992, Camden Yards was one of the first retro-styled parks designed. Standing tall over right field is the old B&O Warehouse, built in 1899. Instead of being torn down, architects decided to incorporate it into the stadium's construction and it's now the ballpark's iconic staple. 
Busch Stadium - St. Louis Cardinals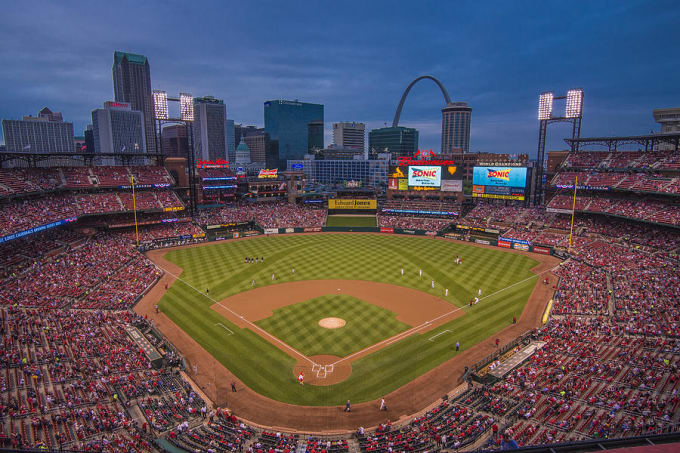 With sights of downtown St. Louis, the towering Gateway Arch, and a rabid fan base, Busch Stadium is one of the best places to see a game. It doesn't hurt that the Cardinals won the World Series the same year the new Busch Stadium opened in 2006. Also considered one of the loudest ballparks in the country, Busch Stadium stands as one of the most popular and beautiful ballparks. 
Target Field - Minnesota Twins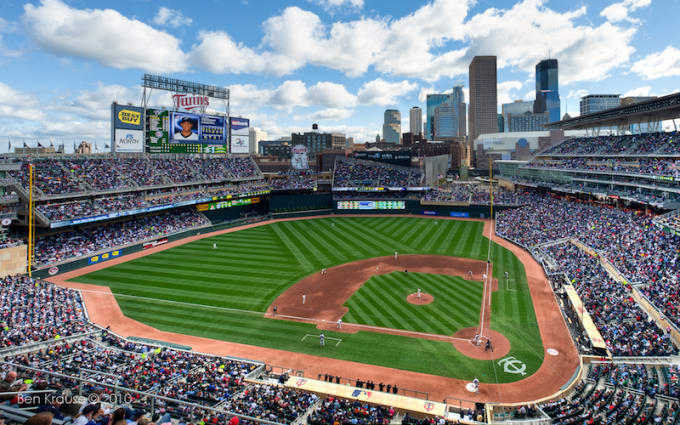 Opened in 2010, Target Field offers breathtaking views of downtown Minneapolis with a small, cozy seating capacity. Target Field is just one of many beautiful ballparks designed with a classic, retro look. After playing 28 seasons at the Hubert H. Humphrey Metrodome, the Twins longed for an open park setting. Target Field features a left field wall made out of limestone and heated seating areas. 
Fenway Park - Boston Red Sox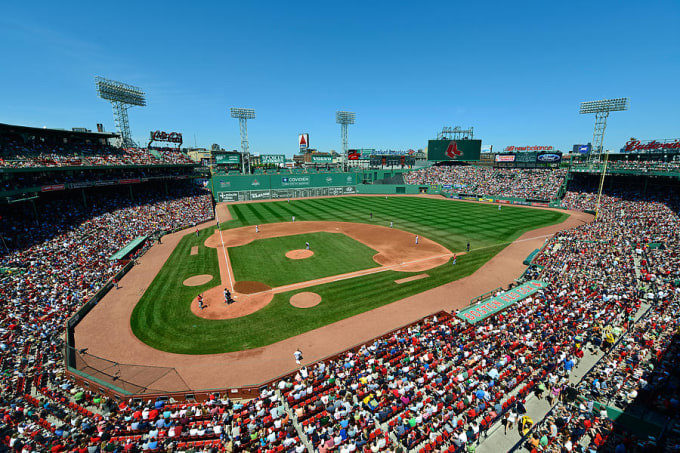 Fenway Park may not be the most aesthetically pleasing ballparks, but as the oldest ballpark in Major League Baseball, it's still one of the best places to see a game. Like Wrigley Field, Fenway is a neighborhood park, surrounded by multiple bars, restaurants and apartments. With the Green Monster and old-fashioned scoreboard below, Fenway is classic and one of the most beautiful ballparks.