Unbalanced is powered by Vocal creators. You support
Winners Only
by reading, sharing and tipping stories...
more
Unbalanced is powered by Vocal.
Vocal is a platform that provides storytelling tools and engaged communities for writers, musicians, filmmakers, podcasters, and other creators to get discovered and fund their creativity.
How does Vocal work?
Creators share their stories on Vocal's communities. In return, creators earn money when they are tipped and when their stories are read.
How do I join Vocal?
Vocal welcomes creators of all shapes and sizes. Join for free and start creating.
To learn more about Vocal, visit our resources.
Show less
French Jump Sensation Will Rock Music City
The Vanderbilt Black & Gold Invite takes place March 22-23.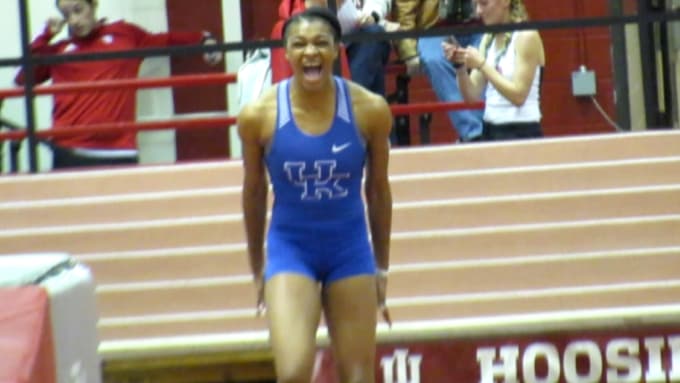 Nashville is the capital of country music, but this weekend a woman from France will be roaring through Music City.
Kentucky's Marie-Josée Ebwea-Bile Excel was born in Paris, France. The bilingual senior has been named All-American four times over her career, and she is fresh off a third place finish in the triple jump at the indoor national meet. As of March 19, she's ranked 62 in the world, and fourth in France. To put it in a domestic perspective, only three Americans rank ahead of Ebwea-Bile according to the IAFF rankings.

Ebwea-Bile Excel will be competing against 21 jumpers in the triple jump where she comes in with the highest leap of 14.00. The nearest competitors to her are Western Kentucky's Myesha Nott (12.72), Tennessee Tech's Raven Smith (12.55) and Kentucky's Zhane Smith (12.49).

Ebwea-Bile Excel will also compete in the long jump competition, where she enters with the second best leap of 6.32. She ranks 281 worldwide and 17 in her native country. The field in the long jump consists of 35 competitors, which include Janelle Perry of Central Michigan. Last year she competed at Division II Ursuline where she placed eighth in the outdoor national meet.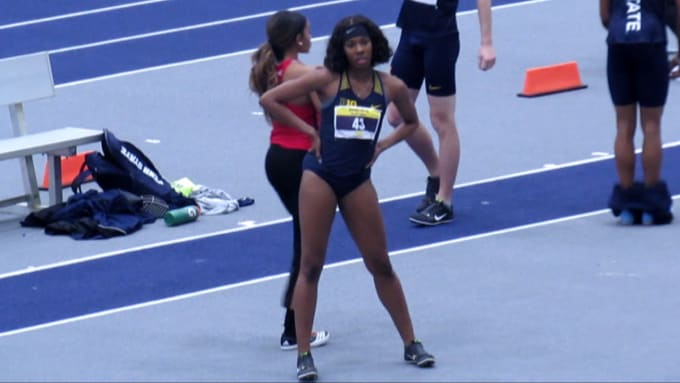 The top performer entering the long jump competition is Nadia Williams, also of Central Michigan. Williams placed first at the MAC indoor championship and sixth at the indoor national meet. She currently ranks 29 in the nation. Michigan's Jeryne Fish is another competitor in the field. The junior enters the competition with a top jump of 5.69.
Kianna Gray is expected to smoke the competition in sprint action.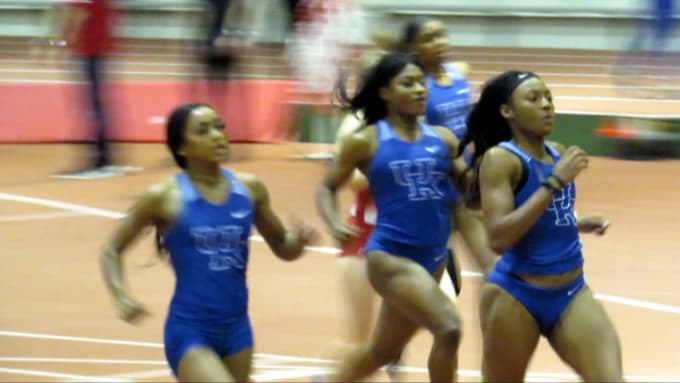 Another Kentucky Wildcat, Kianna Gray comes into the Black & Gold Invitational with the top time in the 100-meter dash (11.02) as well as the 200-meter dash (22.65). Gray is in the top 100 in both events worldwide as well as number 24 nationally in the 100-meter dash and 27 in the 200. Gray placed sixth nationally in the 60-meter dash at the indoor national championship meet.

Masai goes for another win in hurdles action.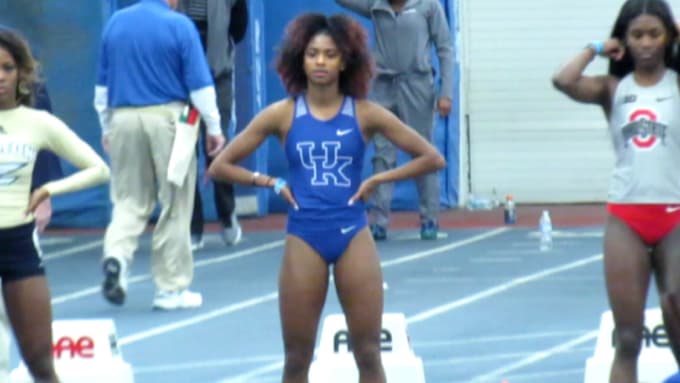 Masai Russell, had a nice open to her freshman outdoor season. She won the 400-meter hurdles crown at the UTSA Invitational, last weekend with a time of 58.10. She also finished second in 100-meter hurdles action at 13.76.

Her teammate Faith Ross comes in as her top competition. Ross qualified for the NCAA Championship semifinals in the 60-meter hurdles during indoor season. She's currently ranked 22 in the nation in the 400-meter hurdles.

Other competitors in the 100-meter hurdles include Indiana State's Caitlyn Redmon, Ball State's Jazmin Smith, Central Michigan's Janelle Perry and Aisha Jackson. 
The 400-meter hurdles field includes Chloe Foster of Michigan, Butler's Allie Vogeler and Tennessee Tech's D'airrien Jackson.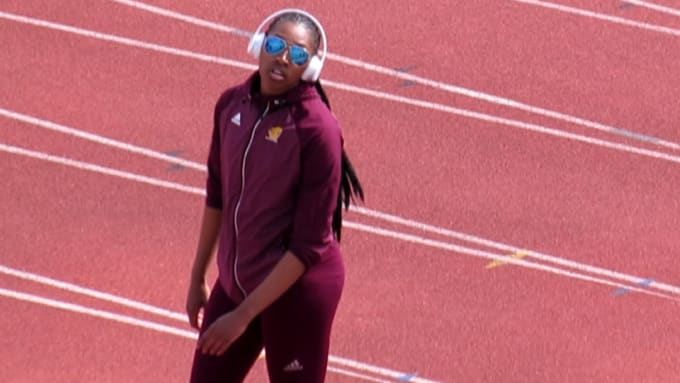 The 400-meter dash has a deep list of runners.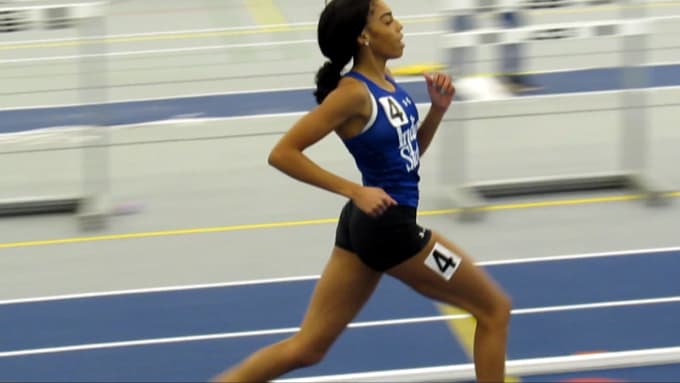 Indiana State's Imani Hall is among the deep field in 400-meter dash action. During indoor season, she participated in third place finishes at the Missouri Valley Conference indoor title meet in the 1600-meter relay and Distance Medley Relay.

Abike Egbeniyi of Middle Tennessee State comes in with the top time of 52.48. During the indoor season she had wins at the Edward Temple Classic, UAB Vulcan Invitational, and Music City Challenges. In 2018 she won the Conference USA title in the 400-meter dash. This year she took the 800-meter run title.

Her teammate Joycelyn Assafua, a native of Ghana is ranked 213 worldwide in the 400-meter dash. Host Vanderbilt's own Jennifer Adaeze Edobi of Nigeria is also competing in the field of 48 competitors. Another athlete from Ghana Janet Amponsah is running unattached. The 25 year old has competed on a worldwide level for the entire decade. Last year she placed eighth in the 100-meter dash at the World Continental Cup in the Czech Republic.

Egbeniyi and Assafuah placed first and second respectively last season at this meet. Egbeniyi finished at 53.13 and Assafuah came in at 54.32. 
The Vanderbilt Black and Gold Invitational takes place on March 22-23, in Nashville, Tenn. The following institutions will compete in this event: Ball State, Belmont, Butler, Central Michigan, Dayton, Eastern Michigan, Hillsdale, Indiana State, IUPUI, Kentucky, Loyola, Lipscomp, Michigan, Middle Tennessee State, Southeast Missouri State, Tennessee State, Tennessee Tech, Trevecca Nazarene, UAB, Vanderbilt, Virginia Tech, Western Kentucky.