Unbalanced is powered by Vocal creators. You support
Jeffrey Fontanos
by reading, sharing and tipping stories...
more
Unbalanced is powered by Vocal.
Vocal is a platform that provides storytelling tools and engaged communities for writers, musicians, filmmakers, podcasters, and other creators to get discovered and fund their creativity.
How does Vocal work?
Creators share their stories on Vocal's communities. In return, creators earn money when they are tipped and when their stories are read.
How do I join Vocal?
Vocal welcomes creators of all shapes and sizes. Join for free and start creating.
To learn more about Vocal, visit our resources.
Show less
Fighter of the Decade Debate 2010-2020
No doubt, it's Floyd Mayweather or Andre Ward. If it's anyone else, you're wrong!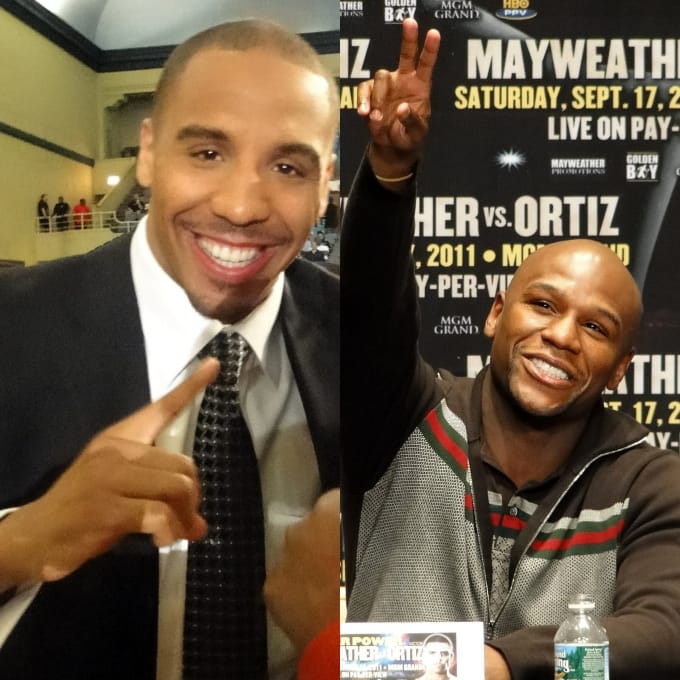 2020 is almost here and the once in a decade award is up for grabs. "Fighter of the Decade" is an award the BWAA (Boxing Writers Association of America) started giving out in the 1990s. So far the two winners of this once a decade award have gone to Roy Jones Jr. and Manny Pacquiao. My personal choice for this decade is close between the two fighters you see pictured in the thumbnail of this article. Floyd Money Mayweather and Andre S.O.G. Ward. It's called Fighter of the Decade, but I think between these two, their first five years swamp a lot of their fellow fighters accomplishments. Their next opponents after that five could be looked at as extra credit. First, let's take a walk down memory lane through Andre Ward's career of this decade.

Showtime Boxing's Super Six World Boxing Classic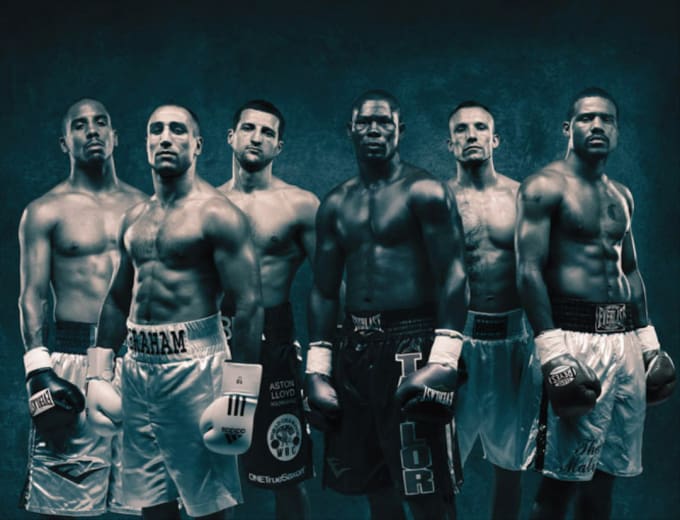 Ward's first five years start with him closing off the Super Six Tournament,  tournament built with nothing but top competition from start to finish in the super middleweight division. Ward starts off the tourney with a solid win in 2009. Sadly, 2009 isn't the start of this decade. So we can't add future hall of famer Mikkel Kessler to the resume, unfortunately. Let's start in 2010. Ward's first two wins of this decade come from Sakio Bika and Allan Green, solid punchers and competitors of their time. In 2011, he beat Arthur Abraham and the legendary Carl Froch. Two more UDs. Both Froch and Abraham would later rack up wins after their losses to Ward. Carl Froch later fighting in front at Wembley stadium in front of 80,000 people against a young and game George Groves adding on to his legendary status in his career. In 2012, Ward comes back against bad Chad Dawson. A fighter who, if you forgot, has wins over Bernard Hopkins, Glenn Johnson, and Antonio Tarver. Three fighters who beat Roy Jones Jr. S.O.G's boxing idol and the 1990s fighter of the decade. Two of those fighters also knocked him (Roy) out. 
In 2013, Ward sits out for a good majority of the year fights Edwin Rodriguez an undefeated fighter. Takes his "zero." Sits out two years because of promotional issues then fights Paul Smith in a comeback KO. Then in 2016, he fights three times against Sullivan Barrera. Next, he wins against an undefeated Cuban fighter, Alexander Brand, and closes out the year Sergey Kovalev, handing the Boogyman of the light heavyweight division his first loss. During that time, there were rumblings of fans saying Adonis Stevenson, the face of the light heavyweight division then, was scared to fight Kovalev. Fans will point to him jumping to Showtime Boxing, when demand kicked in for this fight. Stevenson KO'd Ward's former opponent, Chad Dawson, in one round. So you could imagine the type of hype that would be around a fight like this. Kovalev would fight Ward in an immediate rematch in 2017 this time Kovalev losing by KO. I know some fans reading this will scream, "what about the controversy?" That's a topic for another article. Were just going by what it says on paper. A win will be marked a win and forever remembered as a win. Even with controversy. After 2017, Ward has been retired and has yet to show signs of him wanting to come back to add to this decade. He's giving fighters of this current era a chance to catch up, but as you can tell from reading this far into the article, it's going to take a whole lot to measure up to this resume.

Ward Vs Kovalev II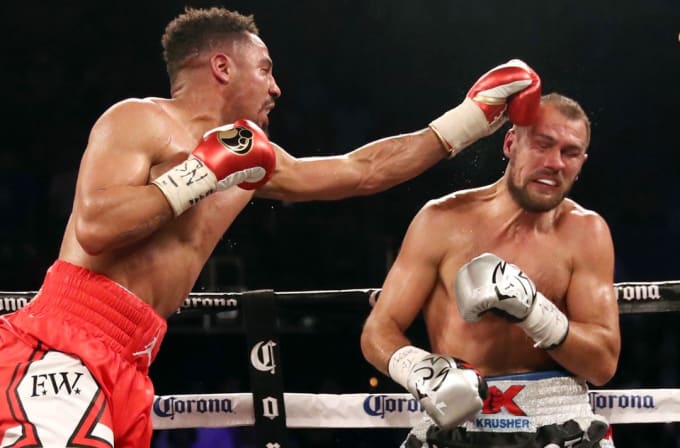 Andre Ward vs. Carl Froch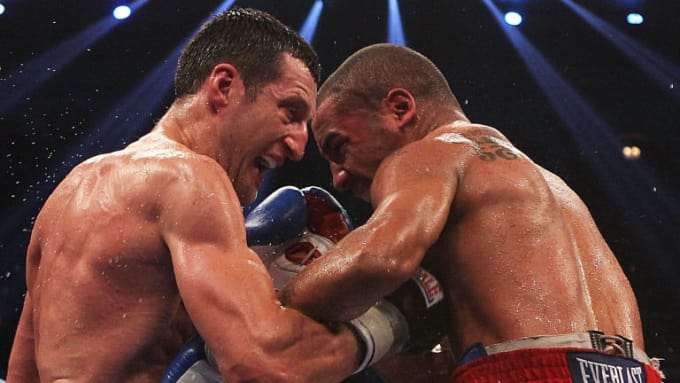 Before we get on to what Floyd accomplished, let me continue on with Kovalev and Ward. Kovalev, despite taking two losses back to back from Andre, has proved his worth as a fighter. He's currently the WBO title holder. It says a lot about a fighter who can pick up a belt again after he lost it. It shows that he can calmly go back to the drawing board and still solidify himself as a contender. Which adds to Ward's victories. So let's look at Sergey Kovalev as Andre's greatest win of this decade. Now on to Floyd.

Floyd Mayweather vs. Shane Mosley 2010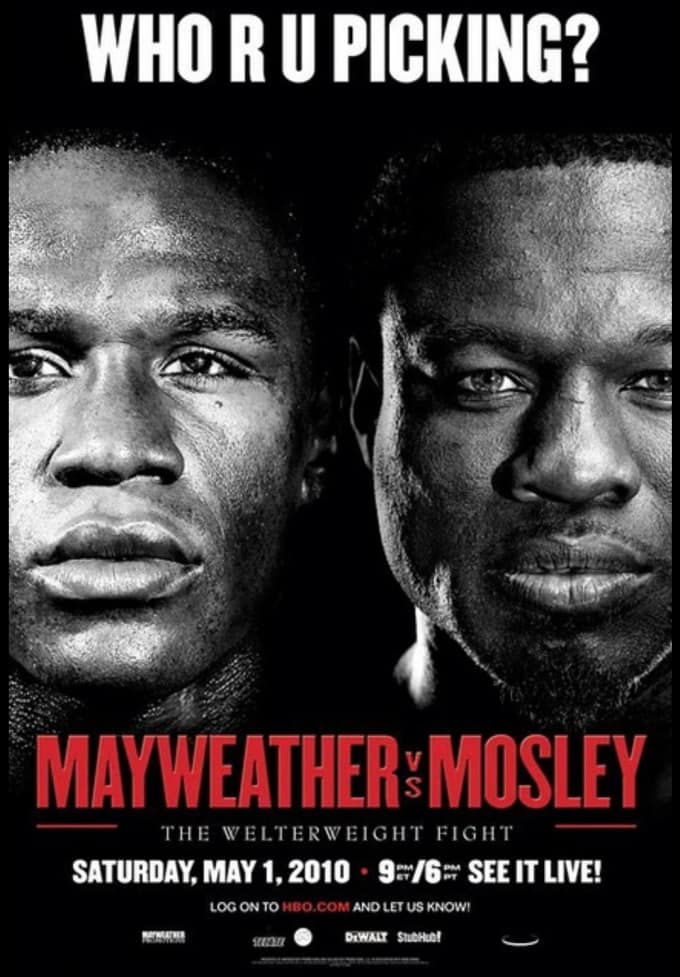 Like Andre Ward, Floyd Mayweather's decade of dominance can also start earlier (some would say his whole career.) Sadly, we can't include the twelve round schooling of Juan Manuel Marquez. One of the few fighters who it seems the other fighter of the decade (Manny Pacquiao) could never beat convincingly for four fights. That was before 2010 like Andre Ward's fight with Kessler. So let's go to 2010. Floyd fights Shane Mosley, an opponent of Floyd's that needs no introduction. He wins over a young Oscar De La Hoya and more currently of that time, Antonio Margarito. Margarito was a fighter who some say Floyd was scared of, who Shane beat with ease. With a few scary moments for Mayweather during the fight with Shane, he weathered the storm and had Shane figured out for the rest of the fight, the fight goes 12 rounds UD. 
In 2011, Mayweather beats Victor Ortiz the then WBC titleholder, or as I like to call him, Oscar's golden goose before Canelo. Floyd KOs him in the fourth round. (Protect yourself at all times.) I'm going to be spending less time running back this fight for obvious reasons, so on to the next. In 2012, Floyd moves up to super welterweight to fight Miguel Cotto. Floyd was telling reporters he's fighting Cotto at HIS weight (a little jab at his rival Manny for fighting Cotto at a catch weight). Mayweather wins another twelve round fight. In 2013, he goes back down to 147 to fight titleholder Robert Guerrero, who picked up the 147 titles he left going up to fight Cotto. Another UD. Then he closes 2013 fighting Canelo Alvarez, who's now looked at as the face of boxing and is the record holder of signing the richest contract in sports history. Floyd moves back up (at a catch weight Canelo's team agreed upon) to recapture those 154 titles. Canelo, before Floyd, was coming off of wins against Austin Trout, giving him his first loss after Trout beat Cotto. Josesito Lopez was coming off of a Victor Ortiz win, and boxing legend Shane Mosley. Sprinkle in a few more solid contenders like Cintron, Ndou, and Baldomir—the boxing world thought for once in a long time Floyd had a good chance of losing. Mayweather proves them wrong once again and put on a dazzling display of boxing for twelve rounds against the younger fighter. My personal favorite win of Mayweather's this decade, because of what Canelo is now. Let's say this is his best win in the last ten years of his career.
Mayweather vs. Canelo Alvarez 2013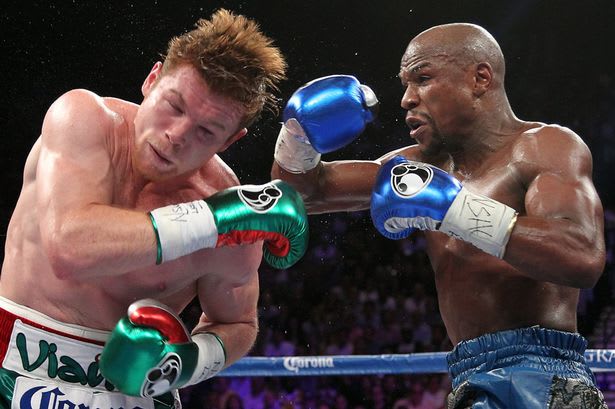 Mayweather vs. Miguel Cotto 2012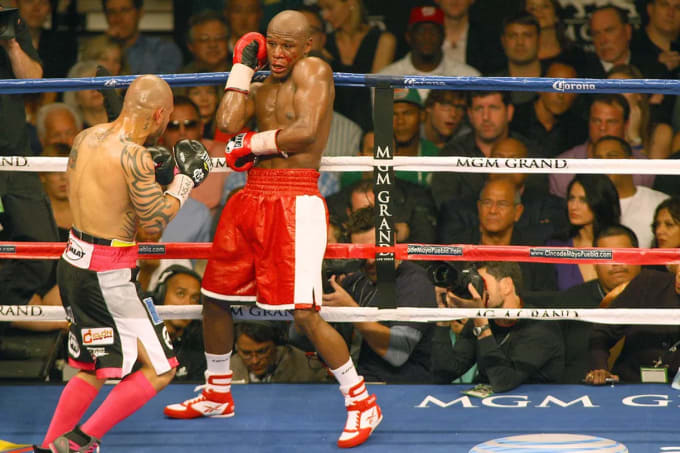 2014—what comes next for Floyd is the two Marcos Maidana fights. Those two wins are amazing first, because of Maidana being the younger, stronger puncher. And second, Floyd making Maidana miss a good majority of punches in their first fight. After the first fight fans who were more amazed at Maidana's work rate than Floyd's accuracy were given a chance to see what would happen in an rematch. Maidana was with 2012 trainer of the year Robert Garcia had their game plan disrupted. Maidana's work rate couldn't start. Garcia's game plan wasn't working Floyd gets the UD. Then in 2015, there's Manny Pacquiao.

Mayweather vs. Pacquiao 2015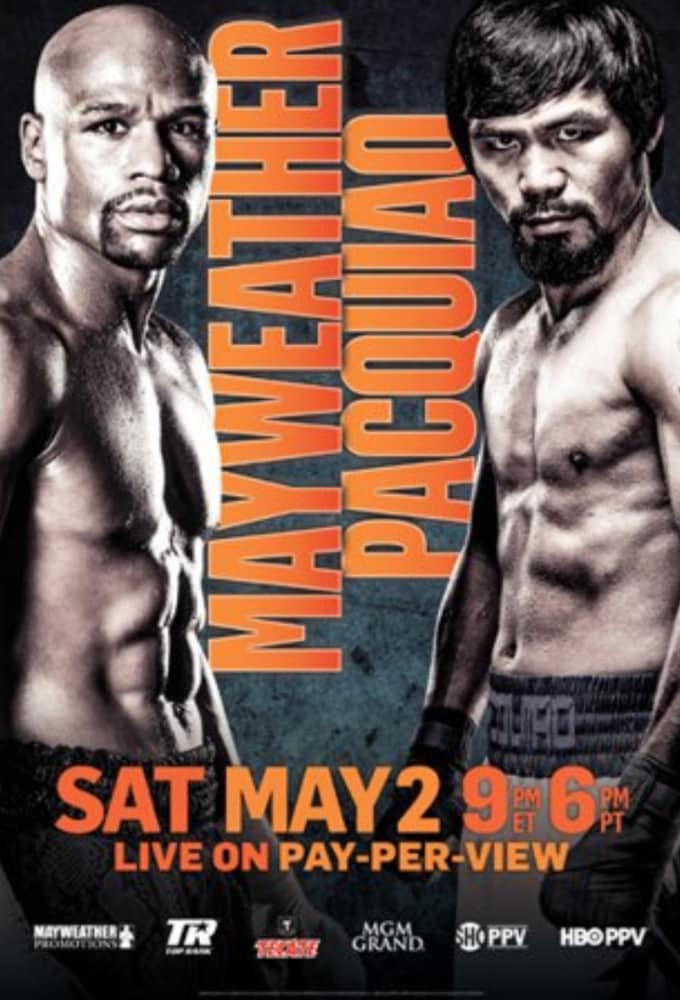 Manny was coming into the fight as boxing's only eight division world title holder, lineal in five of those divisions. Lineal meaning the face of five different divisions. Both records that stand to this day. Some believe they won't ever be broken. KO wins over Cotto, Morales, Barrera, De La Hoya, Hatton, and the list goes on. Even in losses leading up to Floyd, the last two fighters to beat Manny then (Marquez's fourth fight, Bradley's first) came out looking like they ran through a windmill. Bradley ended up on a wheelchair after spraining his ankle trying to keep up and keep away from Manny's footwork. Bumps and bruises were also on his face, Marquez was looking like his face hit a meat grinder. By the time Floyd met face to face with Manny, he won, but unlike those two winners I mentioned earlier, Floyd looked untouched. He was able to keep the boxing world's only eight division title-holder five time lineal champion, and fighter of the decade under 100 punches, for twelve rounds (81). A boring looking fight to the fans, but an amazing accomplishment when it's looked at the way I mentioned.
Later 2015, and with retiring in 2017, his last two fights "in my opinion" also hurt Mayweather's chances at Fighter of the Decade. His opponents were Andre Berto and Conor McGregor, even though Berto was a former title holder. I'd rather have seen him fight Kell Brook and become an undisputed champion. Kell was holding the last piece of the puzzle of title belts in the welterweight division. McGregor was a money grab for bother fighters, a "boxer" who's record is at 0-0-0 but a beast in a totally different sport. He gets a chance to fight the greatest boxer of his era. Floyd walks through his punches  the entire fight, and TKOs the MMA fighter late in the match.
Mayweather vs. McGregor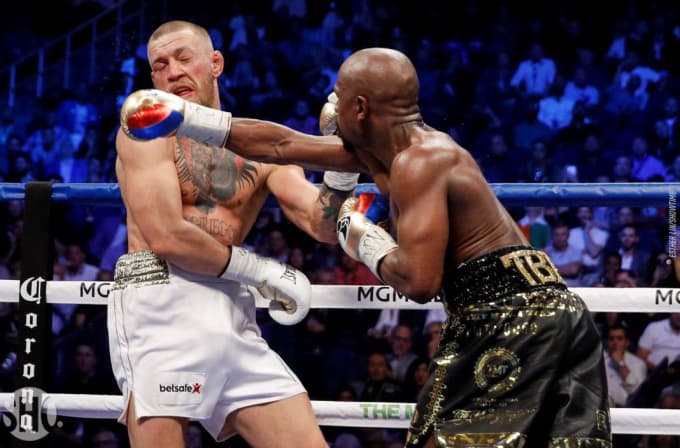 Here's a side by side look at Floyd and Andre's fights for this decade.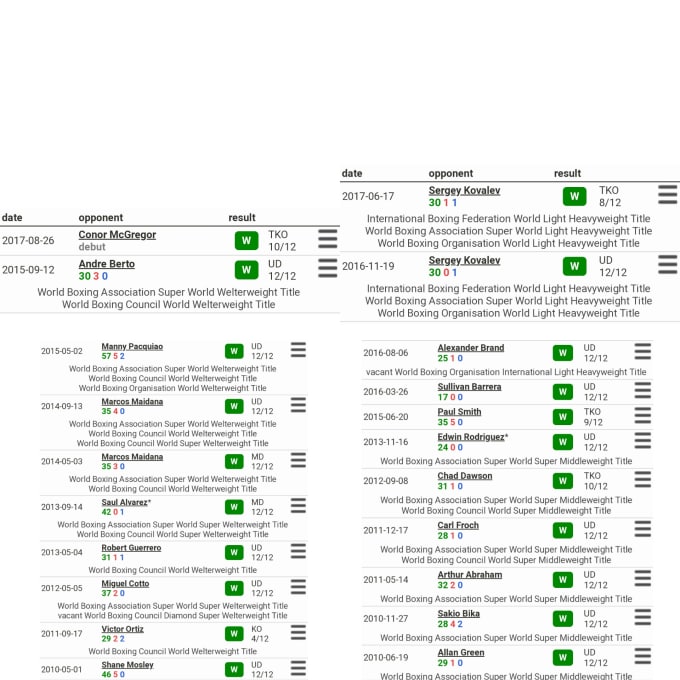 RUNNERS UP FOR FIGHTER OF THE DECADE:
In no particular order:
Terence Crawford
Why: Three weight division champion. Achieved the undisputed championship at Jr. Welterweight in 2017. Last achieved by Kostya Tszyu in 2003.


Canelo Alvarez
Why: Achieving three weight class championships. Earned the triple crown at 28.


Vasyl Lomachenko
Why: Achieving the triple crown in the shortest career ever, 13 fights.