Unbalanced is powered by Vocal creators. You support
Michael DePrisco
by reading, sharing and tipping stories...
more
Unbalanced is powered by Vocal.
Vocal is a platform that provides storytelling tools and engaged communities for writers, musicians, filmmakers, podcasters, and other creators to get discovered and fund their creativity.
How does Vocal work?
Creators share their stories on Vocal's communities. In return, creators earn money when they are tipped and when their stories are read.
How do I join Vocal?
Vocal welcomes creators of all shapes and sizes. Join for free and start creating.
To learn more about Vocal, visit our resources.
Show less
Don't Expect a Big Year out of Ben Simmons
Philadelphia's floor general has potential, but his all-around game is severely lacking.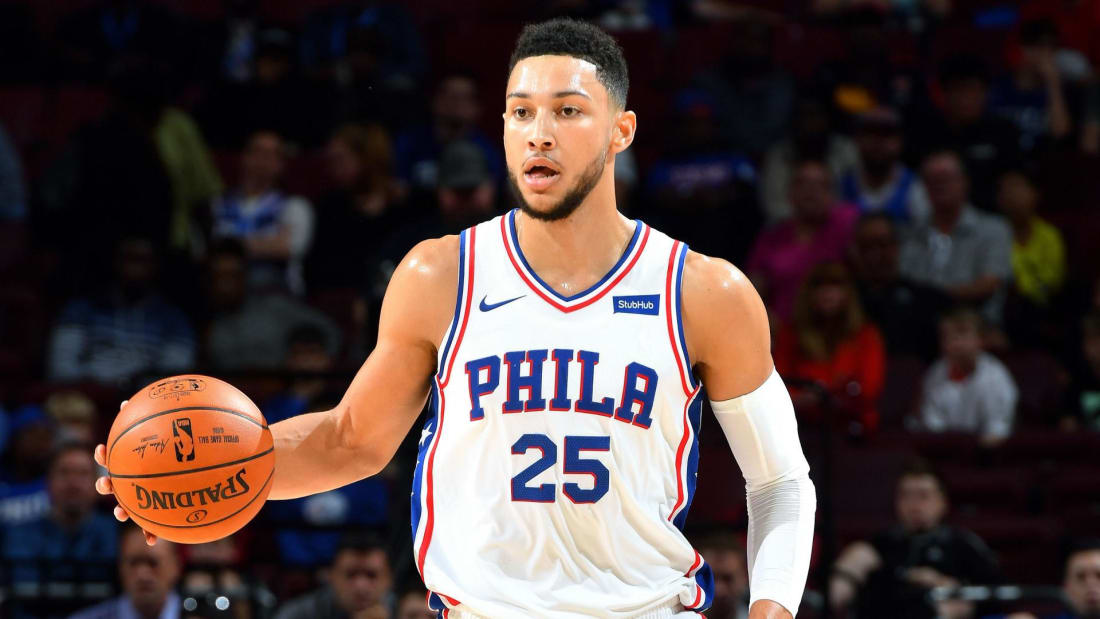 The Philadelphia 76ers have one of the best young cores in the NBA. Led by Joel Embiid, the Sixers have aspirations of becoming one of the best teams in the league once LeBron James and the Golden State Warriors fall off the mountain top. 
In the 2016 NBA Draft, the Sixers used the first overall pick to select Ben Simmons out of LSU. Simmons was a very unique prospect. A 6'10" forward who could handle the ball and play point guard would mean endless match up issues for teams trying to defend him. The Sixers saw this and did not hesitate making him their man at No. 1. 
Simmons missed the entirety of his first season due to a foot injury he sustained before the start of the regular season. Without a single NBA game under his belt, there has been a lot of buzz surrounding the debut of this second year rookie. 
However, I don't think Simmons is primed for a big rookie season. He has incredible potential as a point forward like Lamar Odom or even LeBron James, but there's too much missing from his game right now that I think will prevent him from experiencing immediate success.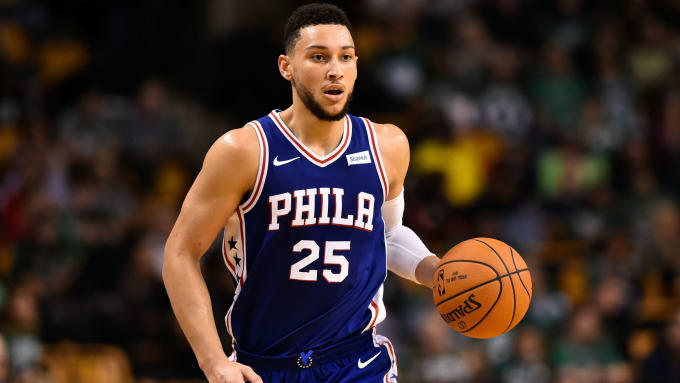 When you think of Simmons' strengths, what comes up are his guard skills at that size, his speed on the open floor, and his ability to see plays developing and find the open man effectively. Pretty solid base if you ask me, but the areas of the game in which he doesn't excel are vital to his long term success in the NBA.
Simmons can't shoot from the outside and has pretty awful mechanics. He doesn't move without the ball, making him a liability if he doesn't have it in his hands, and he plays lazy defense. Being able to handle the ball like a guard at 6'10" is very unique, but it will be very easy to neutralize Simmons with his current skill-set.
In today's NBA, you need to be able to shoot from the perimeter. Coaches are utilizing speed over size on the defensive end more and more, making it difficult to score just by bullying yourself to the rim. Simmons is effective at penetrating the defense, but will be easy to contain if he can't keep defenses honest with a consistent jump shot. 
In four preseason games, Simmons has shot 39% from the floor on 38 attempts. It's preseason, so you can give him the benefit of the doubt and assume that more shots around the rim will go down as the regular season moves on. However, things will only get more difficult going forward. Defenses will continue to sag off of him until he makes them pay for it. Shots around the rim will get harder when the games matter. 
Simmons has been working on improving his jumper since he arrived in the NBA. Free throw percentage is usually the best predictor in developing a consistent jump shot because is demonstrates consistent mechanics. At LSU, Simmons shot 67% from the line, so the need for improvement was there. In the preseason this year, he shot 40% from the charity stripe. How can you expect a player to develop a consistent jump shot if he still can't hit free throws? You can try to use the "it's just the preseason" argument again, but free throws are the same in preseason as they are in the playoffs. 15 feet away, straight on. 
Without a consistent jump shot, Simmons would be wise to find other ways to score besides driving to the basket, so that he doesn't become easy to contain on that end of the floor. The problem is that Simmons doesn't do much without the ball in his hands. 
Simmons is a natural playmaker who is at his best when he has the ball. However, that doesn't excuse the fact that he doesn't move off the ball. If you watch any of the Sixers offensive possessions, when Simmons doesn't have the ball, he stands and watches. This makes it very easy to defend Philadelphia because he presents zero threat from three. Defenses can just leave him alone and clog the lane because they don't have to worry about Simmons off the catch. 
I doubt that Simmons will develop his jump shot before the regular season starts, so he'll have to start moving without the ball. Offense does not come easy for a rookie, and Simmons is primed to make things hard on himself. 
To top it all off, Simmons has effort issues, especially on defense. With his size and foot speed, Simmons has a ton of upside as a versatile defender to guard every position on the floor. Unfortunately, he doesn't seem to take defense very seriously. 
Here Simmons fails to get in front of his man and lets Gordon Hayward collapse the defense with relative ease. There are a lot of elite wings in the NBA that Simmons is going to be assigned to cover, he'll need to bring consistent effort on both ends. While these plays are from preseason games, consistent effort was an issue for Simmons in college. 
Here you see Simmons miss a tough shot and fail to get back on defense, which leads to an easy transition dunk by Jayson Tatum. This is just another example of Simmons letting his team down on the defensive end.
More lazy defense shown above. I understand it's preseason, but this is something that fans will need to keep an eye on as Simmons begins his NBA career. If he doesn't commit himself to the defensive end of the floor, he'll need to be near perfect on offense.
As I've detailed already, Simmons might have a rough start on offense due to his pedestrian jump shot and lack of off-ball movement. He has endless potential if he puts everything together, and will still experience some success thanks to his raw talent. 
However, I wouldn't expect Simmons to have a big year. He has some unique strengths, but his weaknesses are too vital to a player's success in the modern NBA. If he doesn't commit himself to improve in these areas, I wouldn't expect Simmons to become anything more than a nice role player that makes his way around the league to multiple teams as a journeyman.