Unbalanced is powered by Vocal creators. You support
Fred Eugene Park
by reading, sharing and tipping stories...
more
Unbalanced is powered by Vocal.
Vocal is a platform that provides storytelling tools and engaged communities for writers, musicians, filmmakers, podcasters, and other creators to get discovered and fund their creativity.
How does Vocal work?
Creators share their stories on Vocal's communities. In return, creators earn money when they are tipped and when their stories are read.
How do I join Vocal?
Vocal welcomes creators of all shapes and sizes. Join for free and start creating.
To learn more about Vocal, visit our resources.
Show less
Best Hockey Podcasts to Listen To
These are 10 great hockey podcasts on the air that you can listen to right now!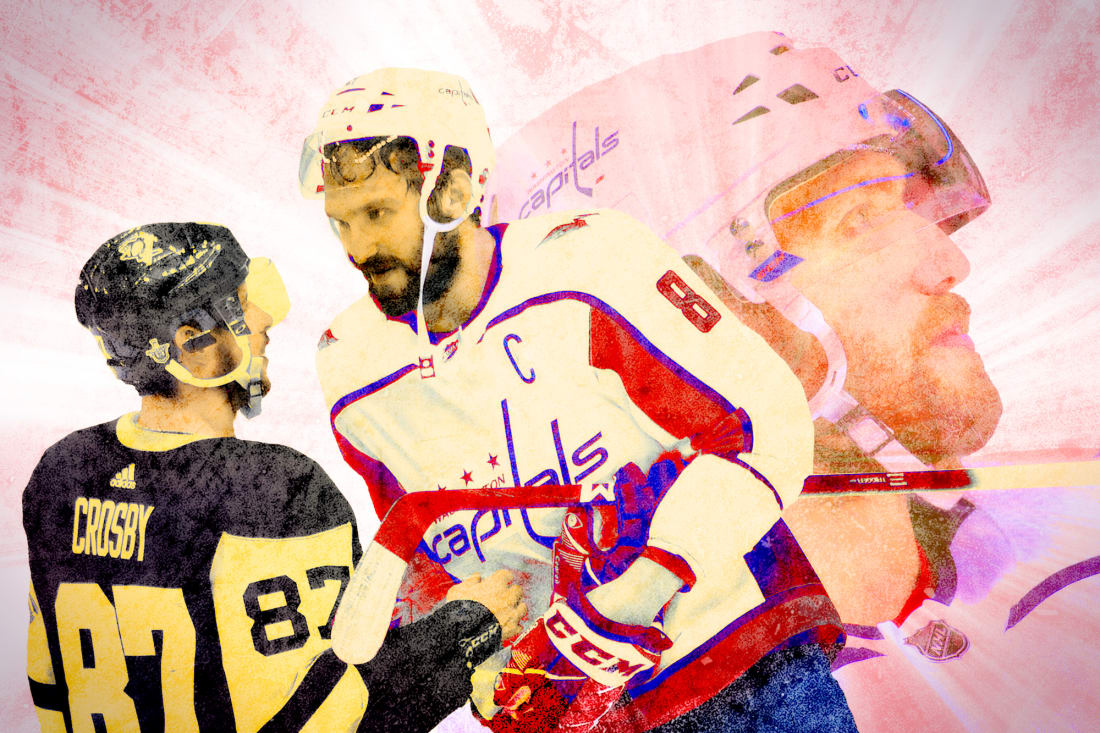 As you likely know, podcasts are one of the most popular digital audio formats around due to their convenience, streaming availability, and open opportunity for parity in programming that they offer. With the relatively low production and hosting costs of podcasting, many industrious people have found a way to create programs of various sorts. While many different types of programs are available in this format, by far the most popular is the discussion format. With the return of hockey in October, hockey fans may be looking for new programs, discussing the sport and the news within it. With the ease of accessibility offered by podcasting, you will find that there are a great many podcasts on the topic of hockey that you can sink your teeth into. Whether you are a Red Wings fan, a Vegas Golden Knights band-wagoneer, or a Habs fan, there are a number of hockey podcasts for you.

Hockey Central @ Noon
There is perhaps no better way to get your hockey news than from experts that have been part of the sport. This hockey news podcast, hosted by Daren Millard, former NHL players Colby Armstrong and Nick Kypreos, and past NHL executives Doug MacLean and Gord Stellick, discusses the latest scoops in the world of hockey. Currently in hiatus, the program broadcasts almost daily during the season and draft to keep fans up to date. Most recently, the hosts discussed the latest news on player John Tavares and his free agency. Tavares, a long time New York Islander and a captain with the team, signed with the Toronto Maple Leafs, an accolade the Canadian-born player had always dreamed of. The hosts discuss this signing, and the options presented to Tavares by other prospective teams.

The Hockey PDOcast
Hosted by Sportsnet.ca writer Dimitri Filipovic, this show covers the latest developments in hockey with insight offered by guests who are experts in different aspects of the sport. Often focusing on a specific topic, this week's program discussed the Atlantic Division's future, and the implications of many recently executed transactions between various teams, as well as speculating on likely in-season trades by a number of different teams. This past week's episode featured insight and commentary from Bruins online writer Sara Civian, who specifically discussed how the changes in the Bruins lineup will affect their performance this season. Typically broadcasting multiple times a week during the season, this show makes sure to cover any notable developments as they happen, broadcasting intermittently with the latest breaking news during the off-season.

Puck Podcast
This weekly podcast offers coverage of all the latest news from the hockey world, with plenty of speculation and enthusiasm from hosts with experience in radio and a passion for hockey. The program is hosted by Eddie Garcia and Doug Stolhand, who offer their perspective on any developments at hand. This week, the show was focused on a number of recent NHL announcements, including the sudden and unexpected resignation of the Tampa Bay Lightning's general manager, as well as an important trade and a wild contract for a young player with a bright future. In this episode, the hosts also zeroed in on the Central Division with predictions for the coming season, as well as fielding email questions from fans who wrote into the program.

Puck Soup
Lighthearted and quirky, this affably named podcast is a welcomed change of pace from the norm of most hockey talk programs. With hosts Greg Wyshynski and Dave Lozo, the program covers the latest hockey news while also exploring the culture and history of the sport. Additionally, the hosts pride themselves on covering the popular culture around the sport, as well as a myriad of discussions on topics such as TV, film, and even food. This week, Greg and Dave cover, among previously mentioned topics, the future of the Ottawa Senators, Austin Watson and Nate Schmidt's suspensions, and rodent problems in the hosts' homes! For a comprehensive look at hockey with a bit of personal perspective and a lot of fun tangents, you need look no further.

The TSN Hockey Bobcast
With the wide speculation that always comes along with a new season, it is perhaps best to look to industry veterans and experts for outlook and perspective on what is to come. This program is hosted by such a veteran expert, Bob McKenzie. With more than three and a half decades of hockey coverage under his belt, McKenzie offers his well informed opinion on all the relevant news items in the sport. Working as a representative for the Toronto Sports Network, this week McKenzie looks at likely lineups and strategies of both the Maple Leafs, as well as the Montreal Canadiens. Starting with Montreal, Bob speculates that the team has not truly finalized their lineup for the year, with a number of options available to them. 

Biscuits: A Hockey Podcast
This program, hosted by Sean McIndoe and Dave Lozo (also host of Puck Soup) covers the most relevant and recent hockey news with humor, as well as detailed analysis of the game. The program is hosted by Vice Sports and covers everything going on in the world of hockey from the most pertinent to the most absurd and frivolous items in the news. In the 2017-18 season finale on July 31st, topics included Tom Wilson's contract and whether or not he will continue to fit in and succeed to the standard of his deal. Sean and Dave also question if his aggressively physical style of play will get him into too much trouble to be effective for the Capitals. They continue to speculate on the lack of increase in the salary cap and its implications for the quality of contracts across the league.

Spittin Chiclets
This comically named podcast offers deeply opinionated, though well-informed, perspectives from hockey veterans unafraid to speak their minds on the sport. As their irreverent, tooth spitting title may suggest, this show matches the intensity of the sport it covers. Produced by the ever-popular Barstool Sports network (which contains one of the best sports podcast of 2018), this show is hosted by Barstool's own Rear Admiral as well as ex NHL players Ryan Whitney and Paul Bissonnette. The hosts are not afraid to voice both popular and unpopular opinions and often call each other or anyone else on nonsense. In their premiere Monday edition of the new season, discussion of the latest signings and other developments is followed with a bevy of interviews from a few NHL hockey players including Noah Hanifin and Jack Eichel.

31 Thoughts: The Podcast
Being an internet-based audio format, it should come as no surprise that the field of podcasting is often informed by and intertwined with other internet discussion media formats. Adapted from the popular hockey blog of the same name, this program offers perspective on hockey from experienced hockey pundits as well as a number of guests from around the sport of various different roles. Produced by Sportsnet, this show is hosted by hockey podcast veteran Jeff Marek and hockey expert Elliotte Friedman. This week, the program began by breaking down the latest developments and outlooks for all the teams across the NHL. To shore up the episode, the hosts retain the communal spirit of the initial blog by answering questions tweeted to their hashtag #Ask31.

ESPN On Ice with Wyshynski and Kaplan
Produced by ESPN, this program offers a wide range of perspectives from experts and diehard fans. To accomplish such a task, ESPN has called on their own Greg Wyshynski (also of Puck Soup fame) and Emily Kaplan to cover the news and the general culture of the sport, with the enthusiasm and creativity for which they are known. In the most recent and final edition for the 2017-18 season and offseason, the program covers important developments such as the John Tavares signing and other free agency and trade-related news items. To help discuss the Tavares signing, Greg and Emily bring in Sportsnet's Chris Johnston to speculate on the financial upshots of the deal and how much money Tavares likely gave up.

TSN Hockey Analytics
While many hockey podcasts feature opinions and punditry based on the news around the sport, not as many offer a deeply objective and statistically based format. For those seeking a more technically based hockey podcast, Toronto Sports Network offers a program specifically geared toward hockey analytics. From the same media company that brings you the TSN Hockey Bobcast, the TSN Hockey Analytics podcast gives you the numbers that matter, rather than solely speculating who is likely to contend for the Stanley Cup, as well as which teams will reach the postseason. In doing so, Host Andy McNamara offers hard stats to bolster his opinions and those of his guests, of which there are many regulars. Further, the show follows their stats and discussion with analysis for fantasy hockey, which relies heavily on hard numbers. In the most recent edition, guests included analytics writer Travis Yost and TSN statistician Scott Cullen.