Unbalanced is powered by Vocal creators. You support
Jack Miller
by reading, sharing and tipping stories...
more
Unbalanced is powered by Vocal.
Vocal is a platform that provides storytelling tools and engaged communities for writers, musicians, filmmakers, podcasters, and other creators to get discovered and fund their creativity.
How does Vocal work?
Creators share their stories on Vocal's communities. In return, creators earn money when they are tipped and when their stories are read.
How do I join Vocal?
Vocal welcomes creators of all shapes and sizes. Join for free and start creating.
To learn more about Vocal, visit our resources.
Show less
Best Free Agent Fits for Fantasy Football
Let's take a quick look at some of the more notable signings, and their impact on the 2019 fantasy season.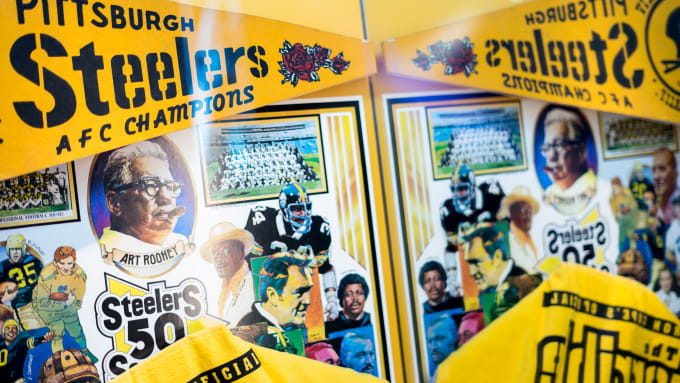 It's been three days since the free agent market has opened, and already there have been trades and signings that changed the landscape of fantasy football for the 2019 season. There are plenty of viable fantasy assets without a team, and I will investigate their value and the best landing spot for some players for fantasy purposes. But before we do, let's take a quick look at some of the more notable signings, and their impact on the 2019 fantasy season.
Odell Beckham Jr., WR
Traded to the Cleveland Browns for a 2019 first round pick, 2019 third round pick, and S Jabrill Peppers.
Beckham is leaving the Giants after a lackluster 2018 campaign (as compared to Beckham's usual stat lines) playing in 12 games and catching 77 balls for 1,052 yards and six touchdowns. Beckham exploded for the Giants his first three years in the league catching over 1,300 yards and over 10 touchdowns in each of his first three years. He adds immediate fire-power to the Browns offense, and should maintain his stellar form. Mayfield is a step up in quarterback play from Manning, but the Browns have a lot of mouths to feed and Baker loves to spread the ball around. I see Beckham going for 1,375 yards on 105 receptions and 11 touchdowns, enough to slide into the top five WRs.
Antonio Brown, WR
Traded to the Oakland Raiders for a 2019 third round pick and a 2019 fifth round pick.
Brown has been the best receiver in the game since 2013, posting six consecutive seasons, with over 1,250 receiving yards and double-digit touchdowns, in all but one (nine touchdowns in 2017). Now in Oakland, Brown will be the focal point of an offense that is looking to improve its aerial attack with Derrek Carr under center. Newly signed Charger Tyrell Williams will require some attention from defenses, which should prevent Brown from being regularly double-teamed. Brown is as consistent as they come, and Carr loves to throw to his receivers; he had two 1,000-yard receivers in 2016 in Crabtree and Cooper. I see Brown being his usual self and going for 1,350 yards on 120 receptions and 12 touchdowns. Brown is safe to draft as a to seven WR.
Le'veon Bell, RB
Signed as an unrestricted free agent.
Le'veon Bell joins a bolstered New York Jets offense that looks to improve on last years 4-12 season. On a team that seems to be looking to improve on the defensive side of the ball, Bell should get plenty of carries, as well as plenty of check-downs form second year Quarterback Sam Darnold. I see bell carrying the rock 280 times for 1,200 yards with eight touchdowns and adding another 70 receptions for 600 yards and another four  touchdowns. Bell will be a solid RB1.
Honorable mentions and projected finish: Nick Foles (QB15), Tevin Coleman (RB30), Mark Ingram (RB15).
Before I get rolling here let me explain the idea of this article. This is a break down of a great fit for players based on fantasy purposes alone. I have taken into account for a team's need at a certain position and the best fit for a player. For example, I wouldn't put Le'veon Bell on the Rams, even though I love their offensive line because obviously they have no need for him. With that ramble lets dive into some interesting free agents.
Golden Tate, WR
Tate is a great player and reliable receiver with real WR2 upside. He was a tremendous PPR receiver from 2013-2017 posting over 90 receptions those years and over 1,000 yards in three out of four seasons. Tate has great hands, he catches everything thrown his way (72 percent catch rate from 2013-2017) and is great after the catch. I wanted to write about how the Colts would have been so perfect, oh so perfect, but they threw a bunch of money at Devin Funchess instead. Thanks Mr. Irsay. So now, for me, there is only one team I want to see Tate on to maximize his fantasy potential… deep breath… the Patriots. I know, nobody wants to hear about or root for the Patriots, but they need a receiver. They literally have three receivers on the roster. Yes, Edelman already commands the slot, but Tate has proven he can play on the outside, and there are no coaches in the league that would be able to get the production from Tate like Belichek. Put Tate on the Patriots and he has the potential to be a borderline WR1. Honorable mentions: San Francisco 49ers and New Orleans Saints.

Jay Ajayi, RB
Wait, Jay Ajayi has fantasy relevancy?!? Yes, I know, he's injury plagued. Jay Ajayi is, however, a strong runner, he's cleared 4.1 YPA over the last three years. He just needs to be managed. Ajayi isn't a guy that can carry the ball 20 times a game, if he could he would be signed to a team with a long-term contract right now. He needs to split carries with another back, and for that reason I want to see Ajayi return to the Sunshine State with the Buccaneers. Ronald Jones is looking like a bust and this season should tell whether he can play in the NFL or not and Peyton Barber is just an average back. The Buccaneers have a scary looking offense and a new head coach to boot, making this a perfect landing spot for Ajayi. The Buccaneers will have no problem moving the ball and if Ajayi could get 10-12 carries a game, some near the goal line, he would be a viable fantasy start, at the very least a touchdown dependent FLEX option with RB2 potential. Honorable mentions: Kansas City Chiefs and Oakland Raiders.

Tyler Eifert, TE
Tyler Eifert had a monstrous season in 2015 catching 13 touchdowns from Andy Dalton, he owned the RedZone. Eifert couldn't quite get up and running the following three seasons, playing in only 14 games with 48 receptions and six touchdowns. No one will argue that he doesn't have the talent and if his offseason recovery from a gruesomely broken ankle goes accordingly, Eifert can be a top five TE. Tyler Eifert is a great fantasy fit for the Jacksonville Jaguars. They are in desperate need of a TE and their big free agent signing quarterback Nick Foles, loves throwing to the TE. Put Eifert in Jacksonville and Foles will throw to him to expose the middle of the field and use him relentlessly in the RedZone.

DK Metcalf, WR
But he's a rookie, and the draft hasn't even happened yet. I know but he is technically a free agent, and I want to write about him. Metcalf is raw, very raw by all means of the definition. He has some clear weaknesses but, my word does he have some strengths. His size mixed with speed are unbelievable, the closet person to compare him to is Calvin Johnson. While his agility doesn't match that of Megatron he does have great hands and the ability to make contested catches. His route running needs work but he's a rookie and there is time to develop. That being said, I want Metcalf on the Green Bay Packers. Aaron Rodgers is still one of the top quarterbacks in the game and Devante Adams is a presence on the field. While I don't think the Packers will draft Metcalf, if he is the understudy WR on Green Bay behind Devante Adams, he will slate in as a WR2/3 immediately with the potential to be a weekly fantasy starter.