Unbalanced is powered by Vocal creators. You support
Devon Thomas
by reading, sharing and tipping stories...
more
Unbalanced is powered by Vocal.
Vocal is a platform that provides storytelling tools and engaged communities for writers, musicians, filmmakers, podcasters, and other creators to get discovered and fund their creativity.
How does Vocal work?
Creators share their stories on Vocal's communities. In return, creators earn money when they are tipped and when their stories are read.
How do I join Vocal?
Vocal welcomes creators of all shapes and sizes. Join for free and start creating.
To learn more about Vocal, visit our resources.
Show less
Best Footballs to Practice With
Good grip, right size, and visibility are what makes for some of the best footballs.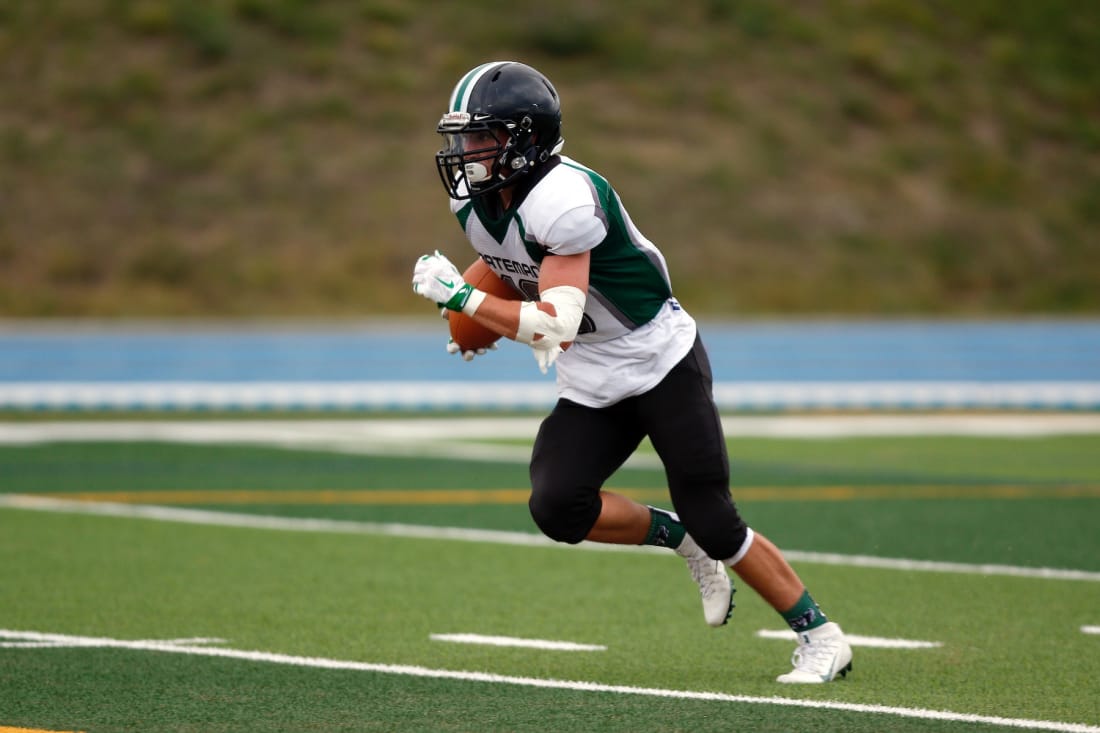 My son Jarret doesn't talk to me enough, so I want to have a good old fashioned father/son catch with him. My hope is that he'll forget to be guarded when throwing the old pigskin around and actually open up to me. Plus, if he learns how to catch better, he'll be among the first picked in gym. That's why there's so much at stake for me when I'm looking at the best footballs to practice with. 
NFL Super Grip Football by Wilson
This is one of the best footballs because it's easy to grip and it feels great. Jarret has small hands like Trump, so it's important that he be able to get his paws around the ball. He's also solidly able to get it into the crook of his arm for when we practice juking out of a tackle. I told him to trash talk me as he jukes so that he's juking me psychologically too.
NCAA Supreme Junior Football with Pump & Tee by Wilson
This is one of the best footballs to practice with because it's made out of PVC, so it's something you can catch in all weather conditions, from rain to snow. It's also a little rounder, which means it's easier to catch. One Amazon reviewer said the roundness made it easier for his 8-year-old to catch and since he hasn't had enough practice yet, Jarret is as good at catching as an 8-year-old, although I would never tell him that because he's so sensitive. 
The reason Jarret is so guarded is that I was a much angrier person when he was younger and I would say hurtful things to him, so he's consciously put up walls to keep me at bay. When I ask him where he is, he just says, "I am where I am." I think that's why he tackles me extra hard when I try to run past him with this ball; he wants to get a little revenge on me.

Light Up Football by NightMatch
This is one of the best footballs to practice with because it lights up, so you can play at night. I am actually thinking playing catch would make for a fun first date because it's an opportunity to talk while doing something physical where you're looking at the person the whole time. But since there's a significant distance between you from the person you're playing catch with, you don't have to worry about eye contact or feeling nervous because you're in their gaze. 
"The Duke" NFL Football - Breast Cancer Awareness by Wilson
This is one of the best footballs to practice with because it's as close to an authentic, leather football that would be used in an official NFL game. Jarret and I have started to watch games on Sundays. I let him have a supervised beer because I figure that if he's going to be drinking, he might as well be doing it with me. I've been telling him about how my online dating has been going. 
I'm looking for a woman who will remind me of things women are expected to do at work but shouldn't so that I stay empathetic and supportive. A woman who can rattle off inspiring feminist quotes as easily as she can rattle off the best drinking quotes of all time. A woman who can identify the sexist tropes in advertising, rally against them, but also be a goofball while watching the game with me. A woman who would be as good a role model for Jarret as I try to be. A woman who would also throw the ball around with him too, and me.
8.5 inch Pee Wee Traditional Football by Fun Gripper
As I said, Jarret has small hands. This ball has a foam mesh that makes it easier for him to hold onto so he can play without feeling self-conscious. That makes it one of the best footballs to practice with. Also, this ball looks cool, like it has a story of its own to tell. Just like every person has a story to tell. 
These days, I'm feeling like the story I have to tell needs the introduction of a new character; someone for me to love who also loves me. Tossing a ball like this around with Jarret gives me time to reflect on my life. I'm definitely ready to let someone into my world. 

Official Composite Training Football by Passback Football
This is one of the best footballs to practice with because you get to practice alone. You just toss it against the wall and it comes right back to you. I got one for myself and for Jarret and I've noticed an improvement already. Passing the ball to yourself is a great way to relax or let off some steam because you just get into the zone and suddenly a half hour has passed and the stress has melted away. 

NCAA Gridiron Junior Size Football by Rawlings
This is one of the best footballs to practice with because you get to choose whatever college football team you want to adorn it. That makes this a great gift for anyone who has team loyalty. I buy one of these for my coworkers when I find out their alma mater and their birthdays come around. That way they can keep the ball on their desk at work and think of me. I've bought 30 balls!
Elektro LED Light Up Football by Baden
This is another one of the best footballs to practice with because it lights up and it's junior size, which means Jarret's tiny hands grip it well. Playing at night with Jarret after work for twenty minutes when the weather is cool and the grass is wet with dew—it makes me feel like a good father and a good man. 
If I had to choose five words for people to remember me by it would be, "He was a good man." I can't help but think about how Jarret will remember me when I'm gone when we're making memories I know I will think back on at the end of my life. Oh no, I made myself sad!

Playbook Football by Franklin Sports
This is one of the best footballs to practice with because it has a bunch of plays that you can run if you get nervous when you're the quarterback. Jarret and I run these sometimes to add an extra dimension of fun to our play. Having plays at your disposal like this can be helpful if you're a quarterback who chokes under pressure. You just gotta stay present with feelings. That's what I tell Jarret.
Being present with my feelings was how I was able to work through my anger issues. I got comfortable with feeling angry instead of having to always express anger right away. For too many men, anger is one of the few emotions that it's permissible to express, which isn't the case for women. As Lesli Jamison wrote in The New York Times, "I Used to Insist I Didn't Get Angry. Not Anymore." 
Jr. Squish Football by Diggin
This is one of the best footballs to practice with because it's squishy, so you can toss it around at home with less fear of scuffing up a wall. Sometimes Jarret and I toss this one around while we're watching football on TV because we get caught up in the spirit of the game. I guess what they say about team sports is true: it makes you more of a team player. I feel like it's made Jarret and I a better father and son team. And for that, I am grateful. I want to say thank you to all the best footballs to practice with for improving my relationship with my son!