Unbalanced is powered by Vocal creators. You support
Devon Thomas
by reading, sharing and tipping stories...
more
Unbalanced is powered by Vocal.
Vocal is a platform that provides storytelling tools and engaged communities for writers, musicians, filmmakers, podcasters, and other creators to get discovered and fund their creativity.
How does Vocal work?
Creators share their stories on Vocal's communities. In return, creators earn money when they are tipped and when their stories are read.
How do I join Vocal?
Vocal welcomes creators of all shapes and sizes. Join for free and start creating.
To learn more about Vocal, visit our resources.
Show less
Best Football Gloves to Try Right Now
It takes stickiness, fit, and durability to make it as one of the best football gloves.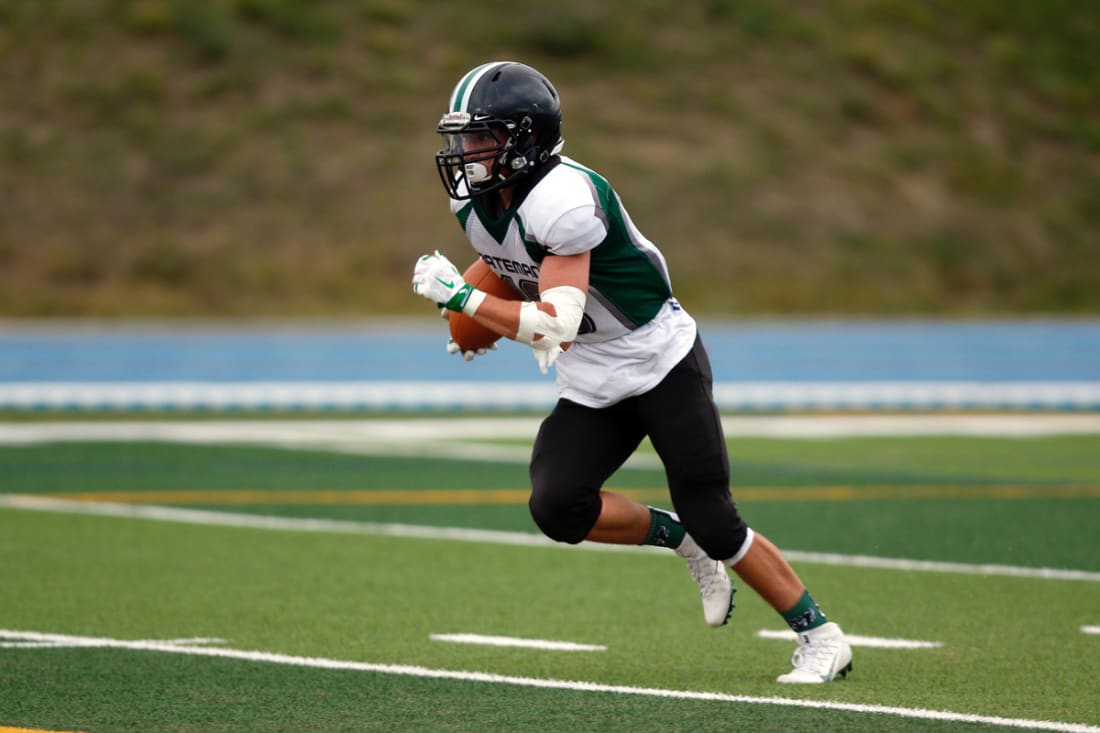 I'm seeing someone who's turned my whole world upside down. And right side up! Her name is Chica Reyass. Her ability to recall the best motivational soccer quotes to remember before a game has inspired me to up my fitness game. I've been working out regularly at the gym in addition to all the games of catch I play with my high school aged son Jarret. 
The result is that my hands are getting callused, and I want to have the softest hands so that there are no distractions when Chica and I interlace our fingers. Also, Jarret really needs to work on his catching abilities so that he's among the first picked in school. BABY BOY JARRET NEEDS TO LEARN TO CATCH THE BALL! And I need to learn how to not accidentally make fun of my son. 
Adizero 5-Star 6.0 Football Gloves by Adidas
This is one of the best football gloves because it has a soft, wicking base layer. Jarret has small, delicate hands like Trump, so this will make his paws feel comfortable. The outside is a Lycra mesh, which grips the hand firmly while also wicking away moister. That's good because I don't want my hands to look all pruney and gross when I take off my gloves. What if Chica is there and doesn't want to hold my hand?! That'd make me feel real sad; touch is one of my love languages. 
The fingers of the glove have a silicone cover called Grip Tack that make it easier to hold onto the ball or a pull-up bar. I'm trying to do a lot of wide shoulder pull-ups so that I develop my lats and have a nice V look. I need to have as many positives on my side as possible when it comes to Chica because she's too good to lose! Also, Baby Boy Jarret has butterfingers. I SHOULD NOT HAVE SHOUTED THAT IN FRONT OF ALL THE BOYS IN HIS CLASS! Euch, no wonder he's so guarded around me.

Spotlight Football Gloves by Under Armour
Under Armour sells a lot of good football gloves by virtue of name recognition alone. "WE MUST PROTECT THIS HOUSE!" I don't even know if they use that slogan anymore, but I still remember it. The glove's palms have their own Glue Grip to better hold the ball. To make the gloves snug, there's fabric that stretches along the side. Unfortunately, this fabric restricts some of the motion. You can't make a fist with these gloves! Which is fine, because I'm a lover and not a fighter. And Jarret is neither. 

Rev Pro 2.0 by Cutters
The Cutters Rev Pro 2.0 are the most like T-1000 from Terminator 2. That's because it's got a proprietary polymer called C Tack on the palms and fingers to make it grip better. IT SELF-RESTORES WHEN YOU WIPE IT DOWN WITH A WET CLOTH!  "It's in your nature to destroy yourselves." Chica keeps quoting that line from Terminator 2 to me every time she reads about America's colonialist relationship with Puerto Rico. She has little hope that America's bigoted government will help the Island she once called her home. 
C Tack material makes it hard to fully extend your hands though. So, you're trading flexibility for durability. But you can tell why so many of the boys on Jarret's high school football team use these gloves: the gloves ability to self-restore means you don't have to buy gloves over and over again. 

Freak 3.0 Padded Receiver's Gloves by Adidas
This football glove is the best if you're going based on looks. The padding makes it look like something a comic book character would wear. Unfortunately, that comic book character would be a woman and the padding, much like the needlessly revealing outfits female comic book characters are forced to wear, are more of a hindrance than an advantage. Unless you're a linebacker or lineman, the padding will hurt your fingers.  Undo attention paid to appearance, by the way,  is one of the things women are expected to do at work but shouldn't. Chica said I'm the most woke man she's met! 

RG-14 Football Gloves by EliteTek
If money is your concern, look nor further than these gloves by EliteTek. They're sticky when it comes to catching the ball, but not sticky when it comes to catching your money. One way these gloves save you money is by not having a wrist strap, so you need to pick the exact size so that the glove fits like a glove. I feel like Chica and I fit like gloves. I actually wrote her a poem about it. "When I'm in the crook/of your arms/I feel like I've found/a place/ where I belong." 
I also told Jarret that poem, but said it as if I was a football trying to encourage him to hold me closer. Otherwise, someone's going to just knock me out of Jarret's hands and it'll count as a turnover! Even the best football gloves can't help you if you don't hold the ball close!
Meanwhile, the only person who can knock me out of Chica's arms is me. I hope I don't fumble like Jarret does on the field. HOLD THE BALL CLOSE BABY BOY JARRET! I can't believe I shouted that to him while he was in gym class!

Vapor Knit Football Gloves by Nike
Nike has a silicone material called MagniGrip on the palm that self-restores and has curved fingers. That way, your hands are always in the catching position, which is great for Jarret because he can get in his own head sometimes and forget that he has a job to do out on the field. 
I guess he inherited that quality from his old man, although I am getting much better at being present. I accomplished that by just sitting with my feelings and getting more comfortable with giving them a seat at the table rather than having to express them right away. I welcome the discomfort. Namaste. 

The glove's backside keeps your hands cool because it's a single piece of knit fabric, but that means that the glove doesn't have enough give. You also may have to play with the strap open to give your hand more room in the glove. 

Ultra Stick Gloves by Battle
These gloves are great because they're shock absorbent, so that means your hand doesn't vibrate so much when you catch the ball. It's also made of a breathable material and has a tacky palm. The company's slogan is, "The proof is in your hands." That's a good slogan! 

Vapor Jet 4 by Nike
Just like the best soccer balls for Jarret are the cushioned ones because he's afraid of being hit in the face, the best gloves for Jarret are the ones that have sturdy outsoles so that your fingers can't get jammed. That's why the Nike Vapor is right for him! He's afraid of hurting his hands when catching. Delicate, baby boy Jarret. He'd cry if he got hurt enough.
Jarret's a cryer just like his old man, which is good! Not all men are capable of being so emotionally vulnerable. After he started wearing the Nike Vapor, Jarret was able to catch a touchdown pass and he cried with joy! Of course, I only found this out through his mother because Jarret doesn't trust me enough to share things about himself with me. I guess that makes sense because I'd probably yell, "Baby boy Jarret got a touchdown!" in front of his gym class.
C TACK Revolution by Cutters
You wanted Cutters C Tack and you got it! These football gloves are awesome because the entire palm is made of C Tack. It's a minimalist glove that puts nothing between you and the ball. It's banking so hard on the appeal of C Tack that there's nothing even left to say about it. 

F5 by Under Armour
Under Armour brings us another excellent pair of football gloves.. They have great stick and keep your hands cool. Some customers complained about durability, but not so many that it's sullied Under Armour's reputation. Resilience is key! That's something I've learned from watching Chica. She's very tough and inspiring. Her words belong alongside inspiring feminist quotes. She's like the best football gloves in the football game that is my life because she lets me play with a better grip!