Unbalanced is powered by Vocal creators. You support
Marjorie Roden
by reading, sharing and tipping stories...
more
Unbalanced is powered by Vocal.
Vocal is a platform that provides storytelling tools and engaged communities for writers, musicians, filmmakers, podcasters, and other creators to get discovered and fund their creativity.
How does Vocal work?
Creators share their stories on Vocal's communities. In return, creators earn money when they are tipped and when their stories are read.
How do I join Vocal?
Vocal welcomes creators of all shapes and sizes. Join for free and start creating.
To learn more about Vocal, visit our resources.
Show less
At Least 82 Jets' Stories
Possibly 111 Including the Post Season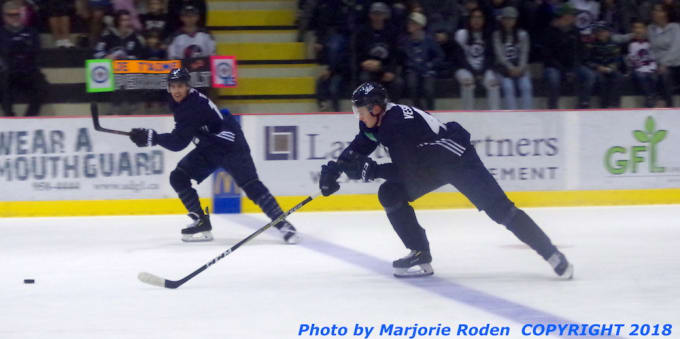 As I write this, there are still two of my stories in the hopper from the previous two games the Winnipeg Jets have played awaiting approval from the moderators. As I am sure they will be posted shortly, the fans whom I have spoken with about my dedication to the coverage I am giving this season to the Jets have been asking me when the heck the stories will be made public.
To be honest, though, the first chapter of this story actually began at the end of last season, after the Jets had been eliminated from the Stanley Cup Playoffs by the Vegas Golden Knights.
This story went far beyond the ice rink, as the fans and their energy in the city, and on the streets of Winnipeg, was nothing short of phenomenal. This energy and enthusiasm fueled the action on the ice, and even on the days when the Jets were playing on the road during playoffs, the Bell MTS Centre in downtown Winnipeg would generally be fairly stuffed with fans, who were dedicated enough to come out, often with their families, to watch the games being shown over the high score clock parked at the middle of centre ice, on all four screens.
The players know, they are loved and adored by their fans.
And to that end, many of the fans want and need as many differing perspectives about the Jets, especially from someone who understands the game and adds the humanity to each one of the stories she writes about the historical events that are happening on the ice. With the style of journalism I have always written with, many people have been more than positive with me about how I have covered events and written profiles on individuals in the past, or have done my documentary film work as well. 
Anyone who knows me understand that, when I say I am dedicating myself to something, I shall get it done. The fans want to hear this story, I am in the process of writing it, chapter by chapter. I have a feeling this year shall be a huge one for the Jets, the first of many absolutely stellar years of NHL hockey in this city. 
There are those who live outside of this city, this community, and look down their noses at what they perceive as a "small market Canadian team." We live in the Canadian Prairies, where the cold weather exists roughly 8 to 10 months of the year. We have had to live through things such as terrible crop failures, which leads to horrendous harvests. We have been, in many ways, raised to be tougher than most people in the world.
We are often overlooked, and even some who live here tend to be that way about smaller communities in neighbouring provinces, failing to see that the very things that make Winnipeg strong are those things which give smaller centres like Prince Albert, McDowell, and Brandon the strength and tenacity to go on. 
From my own perspective, I was the girl who was never the strongest, never the fastest, but the one who would refuse to give up. Even in the press room, sometimes being one of the minority of women makes others treat me like I am somehow or other less capable of covering a story, or understanding a sport such as hockey. In fact, there have been times during media scrims, at various events, where I have been the shortest one there, and often getting an elbow near my face, or an arm over my head, but I stay with the job and the story, keeping my hand, clutching my hand recorder firmly, blue nails abound, determined to get my quotes. Thankfully nobody has stepped on my foot lately, but that has happened in the past as well. Being tenacious something I do naturally, on a daily basis, to get from point A to point B. 
It is that very same tenacity which attracts many people in this part of Canada—and worldwide, to be honest—to the Winnipeg Jets. They are often mistreated in this way by the media from the larger centres in larger communities. For some reason or other, those who are in the larger centres get scared when teams from what they perceive as a smaller community outshine them in all ways. So the time has come to give the team some coverage which is both honest and respectful, showing their positive points, even in the middle of a blizzard.
My goal is to continue to cover the Jets, using my own unique perspective which others who come from the same Canadian prairie culture I come from can relate to. That kind of a voice is important to record this history with, and I shall be continuing to write this story, chapter by chapter, game by game, for those who need to hear this voice.