Unbalanced is powered by Vocal creators. You support
Kolby Gourley
by reading, sharing and tipping stories...
more
Unbalanced is powered by Vocal.
Vocal is a platform that provides storytelling tools and engaged communities for writers, musicians, filmmakers, podcasters, and other creators to get discovered and fund their creativity.
How does Vocal work?
Creators share their stories on Vocal's communities. In return, creators earn money when they are tipped and when their stories are read.
How do I join Vocal?
Vocal welcomes creators of all shapes and sizes. Join for free and start creating.
To learn more about Vocal, visit our resources.
Show less
All Around Update
LeBron and others move around the NBA, Manu Ginobili retires, Odell, Donald, and Rodgers secure the bag, and a look into the NCAA Football Season.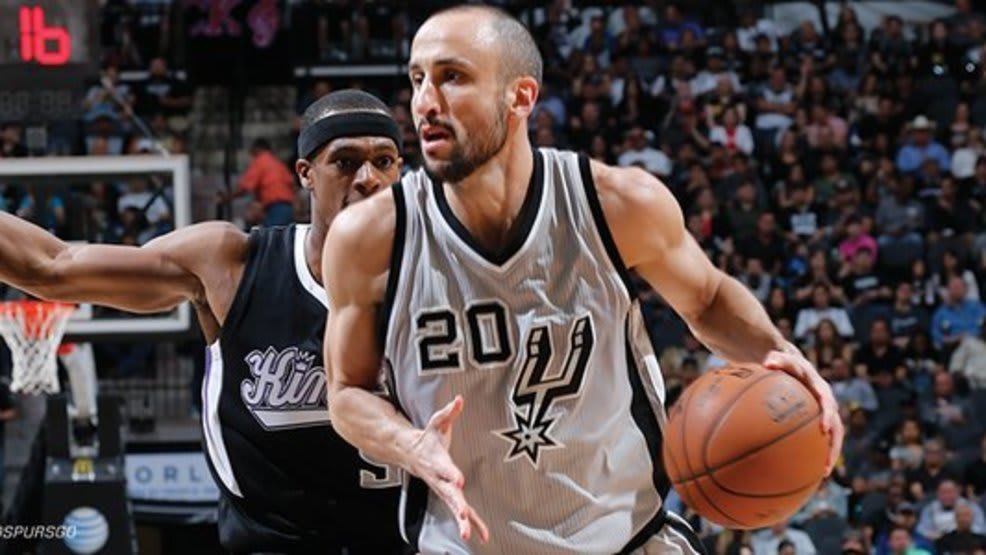 Manu Ginobili, one of the most iconic San Antonio Spurs players, retires at the age 41.
Manu Ginobili, a 4fourtime NBA Champion, who played alongside superstars Tim Duncan, Tony Parker, and Kawhi Leonard, has retired after 16 NBA Seasons. Being from Argentina, Ginobili classifies as one of the most elite international players to compete in the NBA. He played in the Olympics for Argentina, winning Gold in 2004 and Bronze in 2008. He was a 2-time league MVP, and a major contributor to the game. While he didn't entirely "invent" the eurostep, Ginobili crafted and perfected this dazzling move in his career, with it becoming his signature move. A favorite to eventually be inducted into the NBA Hall of Fame, Manu Ginobili will be greatly missed by Spurs fans and other fans throughout the league. 
LeBron DOES choose the Lakers, and some other players get moved around.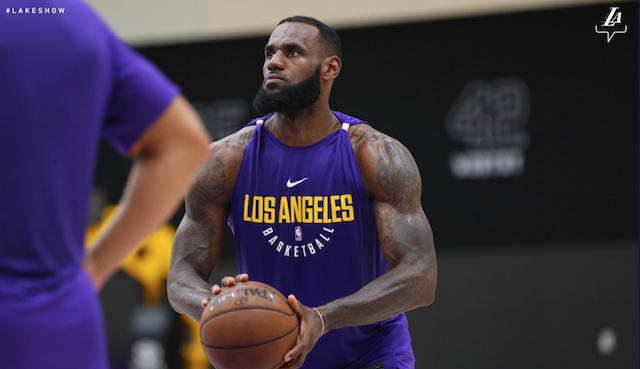 In the previous article, crazy ideas about Kawhi Leonard and LeBron James teaming up in L.A. were thrown around, and some other far-fetched rumors, yet some of them were proven correct. The largest rumor that was followed through with was LeBron James signing with the Los Angeles Lakers. His 4-year, $153.3 million contract gives him four seasons to try and repair the, more or less, broken Lakers team. With Magic Johnson at the helm and Head Coach Luke Walton along with other team additions such as Rajon Rondo, (dancing superstar) Lance Stephenson, two time NBA Champ JaVale McGee, and drafted rookie Josh Hart, the Lakers are looking at a hopefully more successful season than last year (35-47, 11th in the West).

Next in the West comes the Kawhi Leonard-DeMar DeRozan trade. On an early morning in July, the NBA world was shocked to hear that "The Klaw" would be suiting up for the North next season. After Tony Parker said his farewells to San Antonio to play behind Kemba Walker in Charlotte, and Ginobili retiring, the Spurs are now left in the hands of Popovich, Aldridge, and DeRozan. Even with the Lakers' improvements and the Spurs new look, however, the formidable Golden State Warriors also got even better. New Orleans Pelicans PF/C DeMarcus Cousins signed with the Warriors, making them look virtually unstoppable. Even more, former New York Knick/OKC Thunder guard Carmelo Anthony signed with the Houston Rockets... whether he will be a help or a hindrance is yet to be seen.  

Lastly, the lacking Eastern Conference still appears to be quite lopsided. With Kawhi Leonard now on the Raptors, it looks to be that the Boston Celtics, the Philadelphia 76ers, and the Toronto Raptors will be the top, if not the only competitive, teams in the East. With Golden State looking to be the easy favorites for the West, and the East still in a toss-up, this next NBA season is going to be very exciting. 

Next: In the NFL, there were three HUGE deals signed this last week.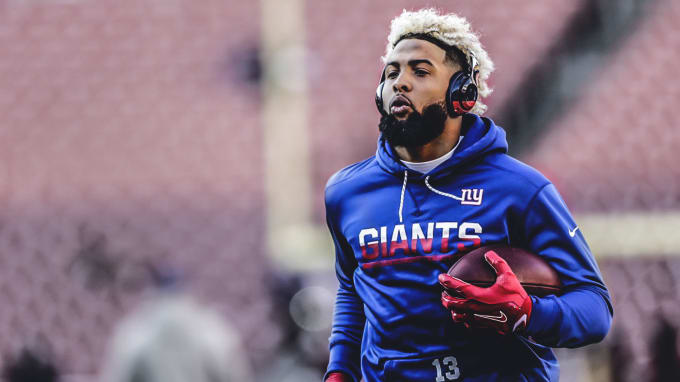 First up on this list is the Green Bay Packers quarterback Aaron Rodgers' extension. Rodgers, who has been the Packers quarterback for quite some time now, extended his contract four years, securing a $134 million contract. This contract entails $103 million total in guarantees, and the total maximum value of the deal is about $176-$180 million dollars. This was a record breaking deal, and it'll keep Rodgers with the Packers until the 2023 season. 

Up next on the list of large deals this week is L.A. Rams Aaron Donald. This Rams defensive tackle signed a six-year, $135 million extension, with $87 million guaranteed. This All-Star tackle's new agreement makes him the highest paid defensive player in NFL league history. It's not as large as Aaron Rodgers, but both Aaron's have secured the bag this week.

Last comes New York Giants star wide receiver Odell Beckham Jr. Odell and the Giants agreed to a five-year, $95 million contract, with $65 million guaranteed. Beckham being a three-time Pro Bowler and the 2014 Offensive Rookie of the Year, had stated before the signing that he wishes to stay in New York for awhile, and this big-money deal allows him to do just that. 
LAST: NCAA Top 25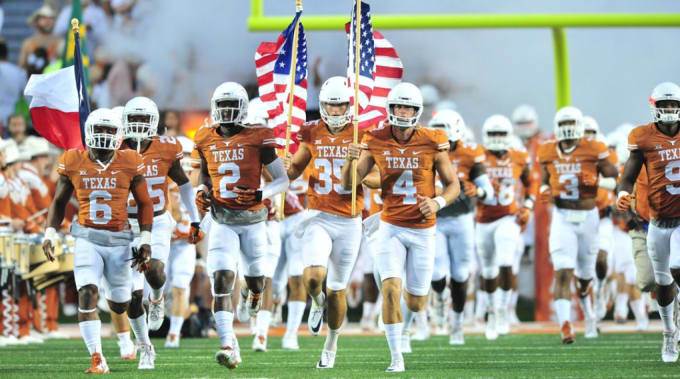 FINALLY the wait is over. Football season is back! The NCAA Football League kicked off this weekend, and here are the Top 25 teams as of at the beginning of the season:  
Alabama(0-0)

Clemson(0-0)

Georgia(0-0)

Wisconsin(1-0)

Ohio State(0-0)

Washington(0-0) 

Oklahoma(0-0)

Miami(0-0)

Auburn(0-0)

Penn State(0-0)

Michigan State(1-0)

Notre Dame(0-0)

Stanford(1-0)

Michigan(0-0)

USC(0-0)

TCU(0-0)

West Virginia(0-0)

Mississippi State(0-0)

Florida State(0-0)

Virginia Tech(0-0)

UCF(1-0)

Boise Stat(0-0)

Texas(0-0)

Oregon(0-0)

LSU(0-0)