Unbalanced is powered by Vocal creators. You support
Lizz Darcy
by reading, sharing and tipping stories...
more
Unbalanced is powered by Vocal.
Vocal is a platform that provides storytelling tools and engaged communities for writers, musicians, filmmakers, podcasters, and other creators to get discovered and fund their creativity.
How does Vocal work?
Creators share their stories on Vocal's communities. In return, creators earn money when they are tipped and when their stories are read.
How do I join Vocal?
Vocal welcomes creators of all shapes and sizes. Join for free and start creating.
To learn more about Vocal, visit our resources.
Show less
A Look at the Inaugural Season of the Las Vegas Golden Knights
Sometimes, you do get a second chance.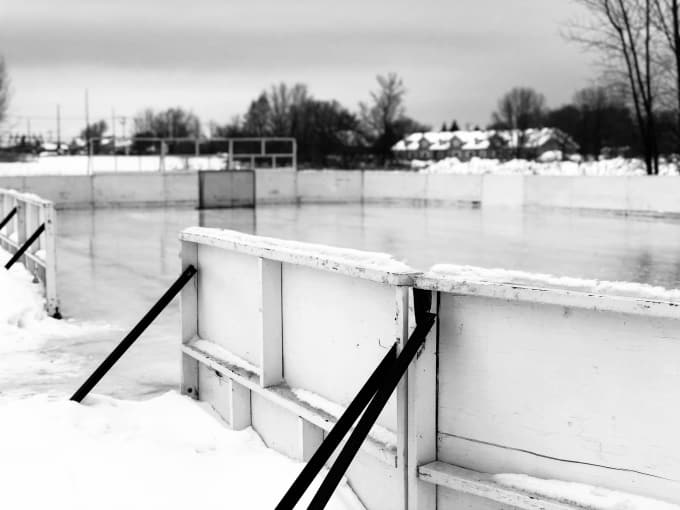 On a Thursday night in early June, the Vegas Golden Knights were defeated in Game 5 of the Stanley Cup Finals by the Washington Capitals after Lars Eller of the Capitals scored the game-wining goal with 7:37 minutes left to play. While many across the nation celebrated Washington's first Stanley Cup win, others sat back and admired the grit, determination, spirit and never-give-up attitude of the Golden Knights.
Ever since 1991, Las Vegas has aimed at getting, and keeping, the sport hockey in their city. They have hosted various preseason exhibition games and the NHL Awards ceremonies, but the city wanted more. There was talk in 2009 of the Phoenix Coyotes moving to Las Vegas, but, unfortunately for the City of Lights, it was merely a rumor. In 2014 those rumors started heating up again after a new indoor arena was built on the Strip. It turns out these rumors held a little more weight than the league was saying publicly. In June 2015, after a season ticket drive held to determine the level of interest, the league opened the window to prospective owners to begin bidding on the expansion team.
But that didn't mean a Las Vegas team was a sure thing. The league was also looking at an expansion team in Quebec City in Canada, a realistically better city for the sport on ice. Nevertheless, a year after the window was open for bidding, the Las Vegas expansion was approved, unanimously, at the league owners' meeting. At last, Las Vegas had a team of it's own. The Las Vegas Golden Knights became the first ever major professional team based in Las Vegas, and the city was trilled.
Unfortunately, before Las Vegas could host it's first home game, the city was hit by an egregious tragedy. On October 1st, a gunman opened fire on a crowd at the Route 91 Harvest music festival. 58 people were killed and 851 injured during the attack that almost broke the city and our nation.  Suddenly the first home game of the Las Vegas Golden Knights held more meaning and emotion than ever predicted. After the mass shooting, players who had just recently started calling Las Vegas their home were visiting victims, helping with blood drives and meeting with first responders. Later in the season, in tribute to the fallen 58, the Knights retired the number 58. But despite the tragedy the city encountered, the Golden Knights put on a historic performance in their first season.  Racking up new records for inaugural seasons and eventually playing in the Stanley Cup finals in their first year. There was plenty to be proud of.
But what many across the nation failed to notice was that this wasn't your average team. The team was made up players pulled from various established teams in the expansion draft and thrown together in a brand new organization. In order to build a complete team, the NHL conducted an expansion draft where the Vegas Golden Knights selected approved players from each current NHL team to build their own roster. Obviously, rules had to be put in place to prevent Vegas from taking all of the talent or from teams only giving Vegas their weakest players. The rules put in place would make it so that the current 30 NHL teams would each lose one top-four defenceman or third-line forward. Each of the current teams were allowed to protect either seven forwards, three defencemen and one goalie or one goalie and eight skaters. Again, in protecting Vegas from receiving a group of all rookies (presumably less talented players), only players with more than two years of professional experience were included as picks for Vegas. Teams sat in meetings, strategically listing their top assets, projecting future lines and weighing the value of each player on their roster.

After the expansion draft, many experts around the league thought the Knights had made too many mistakes in their choices. The roster was filled will older guys, too many defencemen and they seem to have skipped over some of the better picks along the way. While those in the sporting world know that rosters are ever-changing, most people though Vegas was in for a tough first season. Many of the players drafted would normally rank as third- or fourth-liners on other teams in the league, but it looked like they would have to step up (at the very least) to the second-line. But, GM George McPhee was smart with each and every decision and after it was over, McPhee walked away with not only three top-15 picks in the entry draft, but also a total of 10 additional picks over the next four drafts after agreeing not to take some of the best players.
After the expansion draft, owner Bill Foley and head coach Gerald Gallant seemed pretty impressed with their roster, leaving many hockey people scratching their heads in confusion, after all, they had only been able to select players from a list of names other teams had essentially deemed expendable. But there was foresight. Goaltender Marc-Andre Fleury was an integral part in general manager George McPhee's plan. He's considered an older player and after landing on the injured reserve list due to a concussion in the fifth game of the season even the most dedicated fans began to lose hope. But as if Fleury had set out to demolish any concern regarding his age and/or health, he provided an incredible performance during the playoffs this year. You see, the Vegas Knights had something every team in the league was lacking. Each and every player on the roster was there to prove a point. Whether they had been drafted in the expansion draft, or trader later on, they had landed on a team that no one in the league considered as a contender. They were ready to prove everyone else wrong.
In sports, as we often see in life, people like to prove others wrong. We like to be the ones who are right. No one wants to admit they are expendable.  We want to feel special in some way, shape or form. We want others to acknowledge our achievements, whether they be in the form of an Olympic gold medal, or simply that we did the dishes or folded the laundry. Players often perform better when they have a perceived "chip on their shoulder". Team come together to prove the world wrong, and that is exactly what the members of Golden Knights did in their inaugural year in the NHL.
Before this season, it took NHL expansion teams an average of 11.9 years to reach the finals.  In fact, the Arizona Coyotes, Winnipeg Jets, and Columbus Blue Jackets have never even been to a Stanley Cup Finals. In an often forgotten league, there are quiet a few lesser known teams who have been working hard to earn their own Stanley Cup appearances. Nine hours northwest of Vegas, the San Jose Sharks have been battling for years for their own Stanley Cup win. After being introduced to the league in 1991, the Sharks have made 20 playoff appearances in their 27 years in the league, yet it took the until 2017 for them to play in their first Stanley Cup Finals. 

But the incredible success of the Vegas Golden Knights expansion team doesn't just shine brightly in hockey. In fact, when compared to most profession sports leagues, attending the championship game in your first year is nearly unheard of. Only the Chicago Fire of the MLS has had more success in their first year (when you measure success by championship wins). In 1998, the Chicago-based soccer club began it's first season in the league, ending the year by winning the MLS Cup and the U.S. Open Cup.  Beyond that, inaugural teams in the NFL, MLB, and NBA have had fight for years to reach their first championship appearances.
So, what made the Knights so special? Was it mere happenstance? Were these players burning to make their old teams, managers and coaches pay for putting them on the list of "expendables"? Did the devastating mass shooting in October bring the team together with their new city? Or were they simply going out each day and doing their job? When the season started, this team of second-stringers had a 500-1 odds of wining the Stanley Cup. Yet the team stuck together, kept playing, and kept pushing their limits. In late March they became the first team since the Edmonton Oilers and Hartford Whalers to clinch a playoff berth in their inaugural season. In mid-April they swept the Las Angeles Kings, becoming the first franchise in the NHL to sweep a team in the postseason in their first year of playing. And in a heart-wrenching finish, the Las Vegas Golden Knights suffered their longest losing streak of the season, losing the last four games to the Washington Capitals.

They were called the Golden Misfits, but that didn't stop them. Instead they embraced it, pushed beyond it, and played their hearts out. They inspired hockey fans, sports fans, and the average Joe. They came together, after their previous teams had deemed them inessential, to prove everyone wrong. They came so close to completely the ultimate goal. But the beautiful thing about sports is that we only have a few months before the season starts again. So while the heat of summer beats upon us and our attention turns to baseball, or the upcoming football season, and maybe even summer league for basketball, we know that when the weather starts to turn again this fall, hockey and the Las Vegas Golden Knight will be back.