What's Wrong with the Pittsburgh Penguins?
Three Reasons the Pens Aren't the Pens This Year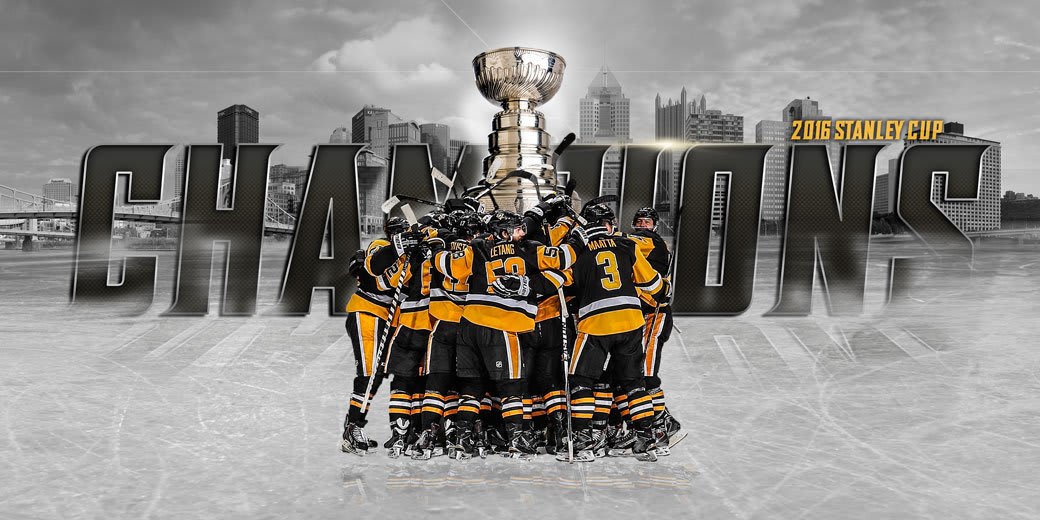 The Pittsburgh Penguins have won the last two Stanley Cups, and many pundits were musing that they might actually complete the impossible of winning three straight.
And then, the 2017-2018 season started.
As of today, Christmas Eve, 2017, the Penguins find themselves in seventh place in the Metropolitan division. That's seventh out of eight teams.
They are tenth in the Eastern Conference currently, and if it ended today, they would be two spots out of the playoffs in a league that sends half its teams to the playoffs. (By way of comparison, the NFL sends 12 of 32 teams; Major League Baseball sends ten of 30 teams; and the NBA sends eight of 30 teams)
So, what happened? How have the mighty been laid so low in so short a time? There is any number of reasons, but I think there are three main causes for their decline.
Are the Pens playing defense?
From top to bottom, the Pens seem to not be playing very good defense.

Kris Letang is touted as one of the best defensemen in the league. He has taken 111 shots so far this season. Only two blue-liners have taken more. Could it be that Letang is more worried about scoring goals than preventing them?
Beyond that, though, Letang has an abysmal +/- rating of -15. That is tied for ninth-worst in the league for all players and fourth-worst for defensemen.
It goes well beyond Letang. Only two skaters on the entire Penguins roster have +/- ratings above zero. Four Pens have a +/- at -10 or worse (Brian Dumoulin, Jake Guentzel, Letang, and the captain, Sidney Crosby.)
This is a distressing amount of futility in the defensive aspect of the game.
Goaltender Matt Murray hasn't been himself this year, either. His goals against average (2.91) puts him 30th in the league. His save percentage (.904) is 34th in the league. As a reminder, there are only 32 teams in the league. That means Murray is playing worse than the backups on a couple teams!
Something needs to be done about the Pens in their own zone. They are simply too talented to play this badly.
Goals! We need more goals!
The Pens are not scoring with the incredible frequency with which they scored in recent years, especially last year.

In 2015, Pittsburgh scored 3.2 goals per game on average. In 2016, that rose to 3.3. Last year, they averaged four goals per game!
Through 37 games this year, the Pens have scored a paltry 2.78 goals per game. While that's not horrible, it's only good for 18th in the league.
Phil Kessel leads the team with 15 goals this year. Crosby only has 14. Evgeni Malkin has 12.
Malkin is scoring in barely more than a third of the games he's played in.
Unless this team starts scoring some goals, the latter half of this season is going to be a long, cold winter in Pittsburgh.
So Many Games!
One interesting thing that often gets overlooked is that the NHL season is a grind, and the playoffs add mileage to that grind.

The Pens played in five playoff games in 2015, 24 in 2016 (en route to a Championship), and 25 in 2017 (while winning another Cup).
That's 54 playoff games over those three seasons.
The next closest to that amount of extra games is the 43 games the Tampa Bay Lightning have played, but they missed the playoffs last year.
The Anaheim Ducks have played in 40 extra games over the same span. No other team has played in 40.
In addition to the games played, the further you go into the playoffs, the less time you have to recover before the next season begins. That might not seem like a lot at the time, but one has to figure teams playing into June consistently will be less fresh than teams that don't go as far in the playoffs as frequently.
There isn't much that can be done about the additional games the Pens have played, but preventing and scoring goals can be addressed schematically, or players can be rested for games.
The risk you run with sitting players is that no one can replace players like Crosby, Malkin, Letang, and Kessel.
Of course, the way they're playing, maybe someone can and should be given a chance to do so.