Unbalanced is powered by Vocal creators. You support
Kenan Goyette
by reading, sharing and tipping stories...
more
Unbalanced is powered by Vocal.
Vocal is a platform that provides storytelling tools and engaged communities for writers, musicians, filmmakers, podcasters, and other creators to get discovered and fund their creativity.
How does Vocal work?
Creators share their stories on Vocal's communities. In return, creators earn money when they are tipped and when their stories are read.
How do I join Vocal?
Vocal welcomes creators of all shapes and sizes. Join for free and start creating.
To learn more about Vocal, visit our resources.
Show less
The Unbalanced NFL Mock Draft 1.0
It's mock draft season and there's just a month to go before the action kicks off in Philly.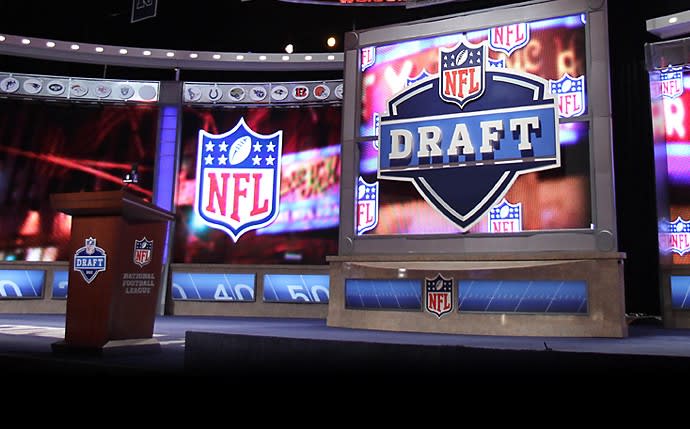 The period of time between the end of the Super Bowl and the beginning of the NFL draft can be best described as "mock draft season."
Various prospect reports, stock watches and everything in between come out of the woodwork during this tumultuous time in the NFL league year and with it comes the craziness that is predicting how the draft will play out.
Each mock draft out there is constructed in a different way; some based on what teams should do, some on what they most likely will do (essentially a best guess scenario) and some on what someone wants a team to do.
Here, picks are made based on team need and everyone's favorite best player available (BPA) depending on what falls to them and how the round plays out — minus the inevitable draft day trades, of course.
So sit back, relax and enjoy Version 1.0 of The Unbalanced NFL Mock Draft: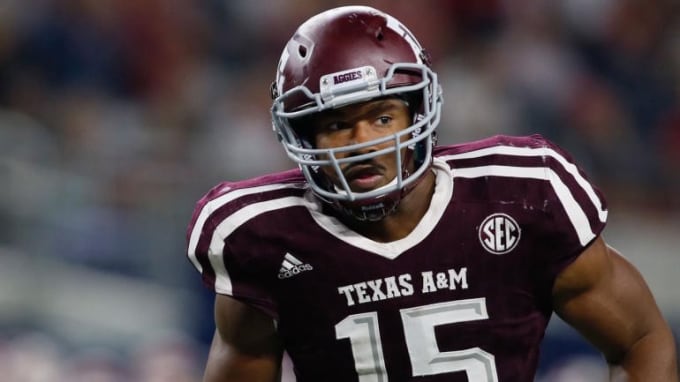 1. Cleveland Browns — Myles Garrett DE — Texas A&M
The choice for the Browns at pick number one should be an easy one. Garrett is far and away the best prospect in this class and with another first rounder to work with and no clear cut number one quarterback, Cleveland should have this top notch pass rusher's name on the card before the clock begins.
2. San Francisco 49ers — Solomon Thomas DE — Stanford
The way the Niners go with this pick should set the stage for how the remaining top 10 teams select. The hype train for Thomas has only picked up more steam as the draft process has advanced and putting a talent like him on an already up-and-coming defensive front is something John Lynch and Kyle Shanahan shouldn't pass up.

3. Chicago Bears — Jamal Adams S — LSU
The Bears, like the 49ers, need help in a lot of places. With the third pick they need to take one of the best overall prospects and Adams certainly fits that bill. A rangy safety that can take on receivers in coverage and fly to meet runners at the line is the kind of playmaker the Bears need and one they could build around for the future.

4. Jacksonville Jaguars — O.J. Howard TE — Alabama
Jacksonville could also go a number of ways with their pick but the bottom line is they need playmakers and after stocking up on the defensive side in free agency a pass catcher like Howard would be just what the doctor ordered on offense. Not only is there a positional need but the Alabama tight end would step in and immediately boost both the pass and run game and give Blake Bortles a reliable safety valve.
5. Tennessee Titans (LAR) — Marshon Lattimore CB — Ohio State
The Titans have quietly built themselves a formidable roster chock full of studs and should look to both take advantage of needs and BPA and here, they can do both. Despite his hamstring issues, Lattimore is the prototype corner of today's NFL and would step into a secondary already full of promising talent and help turn it into quite a formidable unit.

6. New York Jets — Mitch Trubisky QB — North Carolina
Imagining the first quarterback coming off the board at six might be a stretch but with the way the Jets are handling their offseason, this move looks like a safe one to assume. They've already expressed their share of interest in the QB out of North Carolina and even with other needs, you have to think New York would love to have their pick of this year's passers and snatch up their favorite.

7. Los Angeles Chargers — Malik Hooker S — Ohio State
In just about every mock you'll see, Hooker is slotted here to the Chargers and it's because it makes complete sense. San Diego, I mean Los Angeles, is still seeking a replacement for Eric Weddle in their defensive backfield and would get just that in the Ohio State product who has both exceptional ball skills and playmaking ability.

8. Carolina Panthers — Leonard Fournette — RB
If this year's top running back falls to eight, the Panthers are going to submit their draft card quicker than the Browns did. Fournette is heralded as a generational talent at running back and would step in alongside Jonathan Stewart to give Carolina an unheard of backfield tandem. The Panthers need to surround Cam Newton with more weapons and by selecting the LSU back, they'd get just that.
9. Cincinnati Bengals — Jonathan Allen DE — Alabama
Allen falls a bit here but still sneaks into the top 10 and landing with a team in Cincinnati that badly needs him. The Bengals were one of the biggest losers in free agency and now must fill a number of needs. Allen would give them a versatile defensive lineman who can wreak havoc on opposing offenses from just about anywhere on the line.

10. Buffalo Bills — Mike Williams WR — Clemson
The Sean McDermott-era already looks like a promising one in Buffalo. With the loading up on defense in free agency, nabbing some wideout in Williams help should be first on the agenda come draft day. The national title game was evidence of what the Clemson receiver is capable of and his presence would give Tyrod Taylor the kind reliable target he's lacked with the Bills.

11. New Orleans Saints — Taco Charlton DE — Michigan
It seems as though for years the Saints have needed defensive help and even with some young pieces to build around they could still use some help. Charlton out of Michigan is the kind of dynamic pass rusher that New Orleans needs to find to help out Cam Jordan. His size and athleticism are exceptional and if he puts it all together the Saints should finally get what they've been desperately searching for.

12. Cleveland Browns (PHI) — Deshaun Watson QB — Clemson
Once the first quarterback domino falls the others are sure to be close behind. There's a chance he won't even make it to 12 but if he does, the Browns should use their second first rounder to nab their (hopeful) franchise QB. Watson has the leadership and football IQ that teams crave in a QB and despite the question marks with his accuracy and scheme fit, Hue Jackson needs to make this happen and give Cleveland the kind of QB they deserve.

13. Arizona Cardinals — Corey Davis WR — Western Michigan
After the release of Michael Floyd and the regression of John Brown, the Cardinals need to find a future number one receiver and should have close to their pick of the lot at 13. Davis has the makeup to be just what Arizona needs in a big, speedy, pass catcher who can learn from Larry Fitzgerald and still be a big-time producer in his rookie season.

14. Philadelphia Eagles (MIN) — Marlon Humphrey CB — Alabama
The Eagles have the makings of a promising young team, especially on defense, but still need a little help in the secondary. Lucky for them, Alabama's Humphrey is still available here and would give them a big physical corner to help set the tone on the outside and matchup with opposing number ones.

15. Indianapolis Colts — Derek Barnett DE — Tennessee
Like New Orleans, the Colts always seem to be in need of defensive help and they can no longer afford to pass that by. Barnett is one of this year's top pass rushing prospects and would immediately step into a starting role and should give Indianapolis a quality, reliable edge defender for years to come.

16. Baltimore Ravens — John Ross WR — Washington
The loss of Steve Smith and the lack of production from the rest of the receiving corps in Baltimore should the front offices hand to take another first round wideout. Lucky for them though, Washington's Ross is available here to give them one of the draft's premiere receiving talents who is not only lightning fast but also able to go up and get almost any ball thrown his way.

17. Washington Redskins — Reuben Foster LB — Alabama
The case of Reuben Foster is a tricky one to evaluate. On the field he's as dominant as they come at linebacker but his off-field incidents could drop him into the middle of the draft. Here, Washington gets a steal of a talent at a position of need. Foster would step in as the enforcer at the second level and provide quite a punch in Washington.

18. Tennessee Titans — David Njoku TE — Miami
With two picks to work with, Tennessee should be able to land two top notch playmakers on both sides of the ball. Nabbing Lattimore with their first pick will let them go to offense with the second and land an athletic pass catcher in Njoku. Paired with Delanie Walker, the Miami product would give Marcus Mariota and the Titans a lethal pair of versatile receivers.

19. Tampa Bay Buccaneers — Christian McCaffrey RB — Stanford
Doug Martin's time in Tampa appears to be over and the Bucs can't rely on Jacquizz Rodgers to be their lead back. McCaffrey is a sensational talent that has the versatility to lineup all over the field and can provide Jameis Winston with a back he can rely on to take pressure off of the passing attack.

20. Denver Broncos — Cam Robinson OT — Alabama
There might not be a more obvious selection in terms of position than the Broncos taking an offensive lineman. The top players at tackle aren't as surefire of talents as in years past which actually bodes well for Denver as someone like Robinson, who can help stabilize the offensive line, should be available when their pick comes around.

21. Detroit Lions — Haason Reddick DE — Temple
The Lions primary focus on draft day should be on defense and particularly around the line of scrimmage where they need to give Ziggy Ansah some help. Reddick would give them an explosive edge rusher opposite Ansah to help terrorize opposing quarterbacks while also playing in coverage.

22. Miami Dolphins — Jabrill Peppers S — Michigan
Where Peppers ranks among this draft class is one of the most argued topics for draft analysts. He has top notch athleticism and incredible versatility but not real position that looks like a good fit. That's why Miami makes so much sense as they have a need at both linebacker and safety and could use Peppers as a hybrid player and slot him in at both spots depending on the scenario.

23. New York Giants — Ryan Ramczyk OT — Wisconsin
Wisconsin's Ramczyk is widely seen as the top tackle prospect but could easily still be available into the 20's of this draft and if he's still there when the Giants pick, they'd be wise to snatch him up. The tackle prospect doesn't have the ideal size for the position in the NFL but has excellent quickness to help compensate and would help a New York offensive line that badly needs an anchor on the left side.

24. Oakland Raiders — Quincy Wilson CB — Florida
The Raiders are one of the league's up and coming teams with plenty of key pieces intact on both sides of the ball. That being said there's still some work that needs to be done defensively, especially in the secondary. Wilson is one of the top corners in this class and would pair nicely with David Amerson and fit the Raiders physical style.

25. Houston Texans — Pat Mahommes QB — Texas Tech
Coach Bill O'Brien might say he's fine with the team's current quarterback situation but come draft day the real feelings should come out when the Texans attempt to land their QB of the future with a guy like Mahommes. The Texas Tech product's physical traits are astounding and his arm is monstrous. He may be a work in progress but with the QB climate of today's NFL, he's looking more and more like a first round pick.

26. Seattle Seahawks — Garrett Boles OL — Utah
If Denver needing o-line help is number one of obvious needs, Seattle needing it is number two. Here, with both Robinson and Ramczyk gone, Bolles is the next man up for the Seahawks. He's right in the mix with the previous two in terms of being a top offensive lineman and though he'll need some time, his traits are enough to make him an immediate upgrade to Seattle's line.

27. Kansas City Chiefs — Gareon Conley CB — Ohio St.
There aren't many times when two teammates at the same position get drafted in the first round but that could easily be the case for the second Ohio State corner, Conley. Kansas City needs a reliable option across from Marcus Peters and with plenty already in place on the roster, this pick would fill a need with a quality player.

28. Dallas Cowboys — Budda Baker S — Washington
The Cowboys were extremely quiet in free agency and lost a number of key starters in the secondary and will need to retool there. Baker out of Washington should be one of many players on their radar. He's a fierce competitor who would give the Cowboys some big-time physicality back deep to pair with Byron Jones.

29. Green Bay Packers — Sidney Jones CB — Washington
Like many teams, Green Bay is desperate for some cornerback help. Even with so many gone before them though, they can still land a top notch player who has seen his stock drop recently in Jones. Even with his Achilles injury, Jones is still one of the draft's many quality corners and would give the Packers a physical, smart player who could help boost their pass defense.

30. Pittsburgh Steelers — Takkarist McKinley DE — UCLA
The Steelers are finally building back a defense that has been lacking in recent years and, with the stability they have on offense, should keep adding more. McKinley is one of this year's most exciting pass rushers who's quick and dominant off the edge and would help add to their young defense even further.

31. Atlanta Falcons — T.J. Watt LB — Wisconsin
The Falcons surprised many with their dominant 2016 season and after a crushing Super Bowl loss, still have a roster full of talent. Even after solving much of their defensive woes, they should look to add to it, notably in the pass rushing department, by selecting Watt. Although the third Watt broth has just one year of high level production, he has the traits to be an exciting edge defender to pair with Vic Beasley.

32. New Orleans Saints (NE) — DeShone Kizer QB — Notre Dame
Drew Brees' time in New Orleans could be coming to an end in the coming years and with it comes the need to find his successor. With such a wealth of developmental prospects, and a second first round pick, Kizer makes a lot of sense here. The Notre Dame product has all the physical traits but still needs work on accuracy and field vision, something Brees could certainly help instill in his prodigy.
*scouting reports via NFL.com (Lance Zierlein)