Buffalo Bills Are Poised to Be America's Team
There is a change at 1 Bills Drive.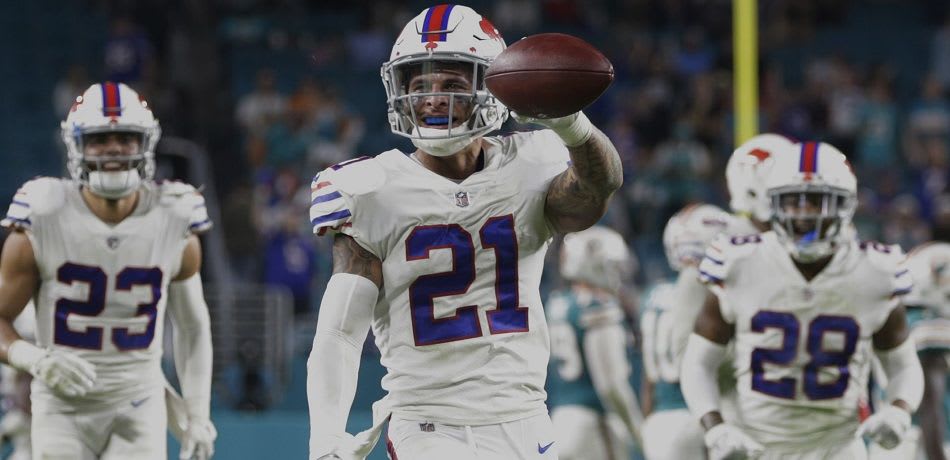 The 2017-2018 season in the NFL was an exciting one for your average Buffalo Bills fan. For your rabid fan, it was probably a bit stressful. But regardless of your perspective, the Buffalo Bills broke their 17-year playoff drought and made it into the "tournament." Western New York was overjoyed.
Over those 17 years, the Bills have had ten coaches such as Wade Phillips, Gregg Williams, Mike Mularkey, Dick Jauron, Chan Gailey, Doug Marrone and Rex Ryan, as well as 16 starting quarterbacks and a myriad of both offensive and defensive personnel. The Bills teams have been fraught with ever-changing personnel and continuity was scarce and as a result, so were the playoffs.
Every year, the most loyal of fans thought this was going to be their year, only to be disappointed. That endless supply of unwavering faith and hope is what kept season ticket sales high as well as TV viewership, over a long drought. Buffalo is known for their incredible, never say die fans. They are loyal and rabid. The tales of their tailgating parties, table diving and sorted escapades in the stadium parking lots are well known to the NFL hierarchy and across the country. Their perseverance in all weather is legendary.
That all being said, this year actually seems and feels different for them. There is a bit of optimism for the future. With new coach Sean McDermott and the highly collaborative, disciplined and focused style that he brings to the team and general manager Brandon Beane, you get a feel that the Bills have turned the corner. One can only point to their entry into the 2018 Wild Card game against Jacksonville as proof. The Bills seem like they might actually have people in charge who know what they're doing
This playoff game was their first since 1999 and the fans were ready for it. Thousands of Bills fans, who affectionately call themselves the Bills Mafia, flew to Jacksonville to support their team. Local bars and neighborhood watering holes were packed to the rafters to watch the first Buffalo playoff game in years. And even though they lost 10-3, it feels different.
Now, this new feeling will not stop the squabbling among the fan base about Tyrod Taylor. Taylor is the most critiqued and judged player on the team. He has the most loyal of fans, as well as others who we can say are not his biggest fans. Offensive coordinator Rick Dennison also falls into that category. But regardless of the areas that need improvement and there are a handful both offensively and defensively, the feeling is that they can be handled.
Buffalo is poised for a great future. Combine that with the present day solid play from veterans and rookies alike (Ex: McCoy, O'Leary, Clay, White and many others) and things feel like they are changing.
McDermott and Beane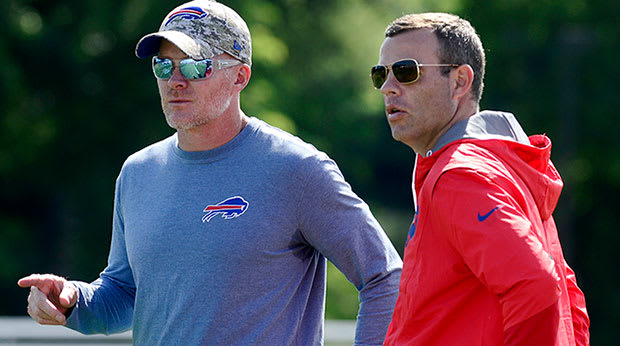 Earlier this year, McDermott and Beane cleaned house, trading some of the most notable Buffalo players — cornerback Ronald Darby, wide receiver Sammy Watkins and linebacker Reggie Ragland — and acquiring a haul of draft picks. The Bills have six picks in the first three rounds in next year's draft.
America loves an underdog as well as a comeback story. The Buffalo Bills embody both of those definitions. Watch for these guys to please their fans, impress the prognosticators and start creating a culture of winning.
Owners Terry and Kim Pegula bought this franchise to win a Super Bowl. After watching the Bills ascent this year, that is a definite possibility and sooner than most thought.